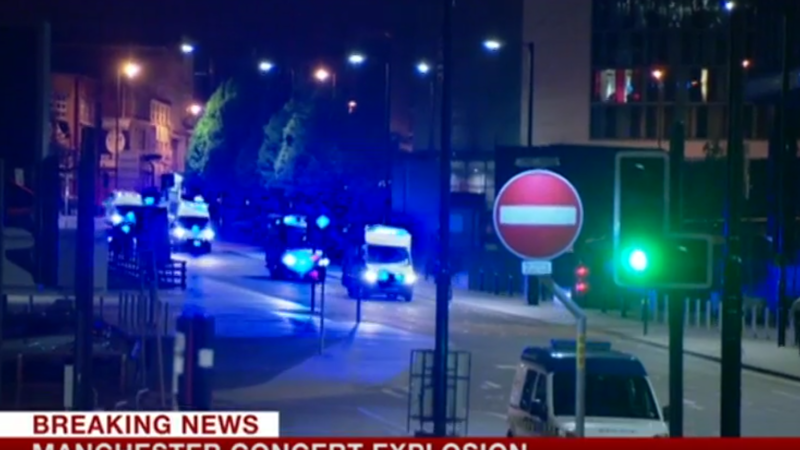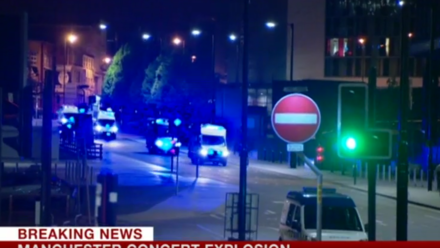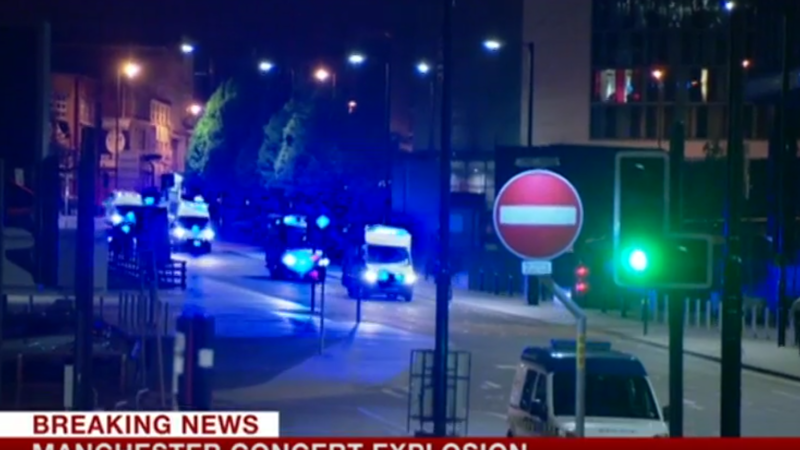 Figures from across the labour movement have paid tribute to the victims of the Manchester terrorist attack, and sent their messages of gratitude to the emergency services, who worked through the night.
Andy Burnham, Manchester metro mayor: "These were children, young people and their families that those responsible chose to terrorise and kill. This was an evil act. Our first thoughts are with the families of those killed and injured and we will do whatever we can to support them. We are grieving today but we are strong."
To read his full speech click here.
Jeremy Corbyn, Labour leader: "I am horrified by the horrendous events in Manchester last night. My thoughts are with families and friends of those who have died and  been injured. Today the whole country will grieve for the people who have lost their lives."
To read his full statement click here.
Sadiq Khan, mayor of London: "London stands united with the great city of Manchester today after this barbaric and sickening attack. This was a cowardly act of terrorism that targeted a concert attended by thousands of children and young people. My heart goes out to the victims, their families and everybody affected. Once again we have seen the heroism of our brave emergency services. They have our full support and are in all our thoughts today.
"I am in constant contact with the Metropolitan Police, who are reviewing security arrangements in London. Londoners will see more police on our streets today. Manchester and the rest of Britain will never be cowed by terrorism. Those who want to destroy our way of life and divide us will never succeed."
Kezia Dugdale, Scottish Labour leader: "This is a barbaric and sickening attack, targeted at young and vulnerable people enjoying a night at a concert. It is a heartbreaking moment for our country, and our thoughts are with the families and friends of those who have lost their lives and with those who are injured.
"Across the UK we are today grieving for the people of Manchester. I pay tribute to the dedication of the brave emergency service workers who ran into danger.
"We have all been moved by the actions of ordinary people who opened their doors, cared for scared youngsters, provided transport to concert-goers, and are giving blood at donor banks to help those injured. This great city is today demonstrating to the world the true spirit of Manchester. As a mark of respect, Scottish Labour will be suspending all General Election campaigning today."
Dave Prentis, Unison general secretary: "This was a despicable act designed to cause maximum pain and suffering. It's barbaric beyond words that this happened at a concert attended by so many children and young people.
"Our thoughts and prayers are with all those affected including the wounded, those searching for loved ones, and those grieving a terrible loss.
"We also pay tribute to those public servants involved – their response was incredible. Many worked through the night to save lives or rushed into work to help when news broke of the attack. And they will continue to put Manchester back together in the days and weeks ahead.
"Strangers providing young people with a place to stay, taxi drivers taking people to safety and long queues at blood banks this morning tell a simple but important story – that hatred will never triumph."
Steve Rotheram, Liverpool city region mayor: "Confirmed deaths at the Manchester arena. Feel sick to think that people have lost their lives at a gig attended by so many young people. All my thoughts go out to those parents waiting to hear of the safety of their children. It's a parent's worse nightmare. So, so sad. Reports of spontaneous acts of great kindness by ordinary ppl in Manchester to perfect strangers. There is more that unites us than divides."
Tim Roache, general secretary of the GMB: "When you question this world look to the heroes. Our emergency services also GMB security staff & ppl of Manchester who opened their doors."
Angela Rayner, shadow education secretary and MP standing again in Ashton-under-Lyne: "Devastated to hear of the 19 dead [the total last night] & 50 injured at the Manchester Arena, to bomb a concert attended by teens is a particularly sickening act."
Kevin Barron, MP standing again in Rother Valley: "Following the awful incident in Manchester we are suspending all campaigning in Rother Valley. My thoughts go out to all involved."
Jon Cruddas, MP standing again in Dagenham and Rainham: "My thoughts today are with those effected by last nights terrible incident in Manchester, and the emergency services that attended the scene."
John Woodcock, MP standing again in Barrow and Furness: "Devastating, heartbreaking news from Manchester. Numbers for local families concerned about loved ones 0161 856 9400 or 0161 856 9900"
Catherine McKinnell, MP standing again in Newcastle North: "The incomprehensible horror makes at least one thing abundantly clear – I choose unity over division, and love over hate & fear #Manchester"
More from LabourList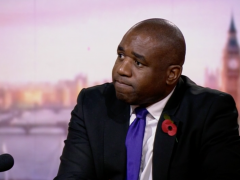 News
David Lammy has described figures showing that more than half of all young people in custody are from…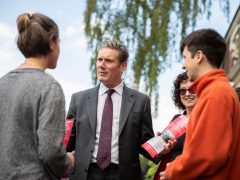 Comment
Over the past few months, at think-tank convenings, briefings with journalists and well-meaning panels on the future of…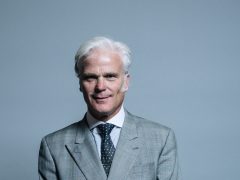 News
Labour has called on the Prime Minister to intervene and take urgent action against Conservative MP Desmond Swayne…