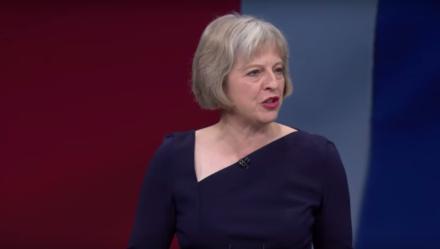 This is the latest in a series of weekly election campaign blogs written by Andrew Gwynne, Labour's campaigns and elections chair, for LabourList.
Yesterday, Labour formally launched its campaign for the general election. I joined Jeremy, shadow cabinet colleagues and members of the public in Manchester, where Andy Burnham scored an excellent victory last week, to unveil our campaign battlebus as we begin our tour of the country. In the coming weeks we will be speaking to voters up and down the nation, and making our case about how Labour will be a government for the many, and not just a privileged few.
This is in stark contrast to the Tories who continue to avoid scrutiny like the proverbial plague. Theresa May launched her campaign yesterday and for once she actually invited an audience – but instead of meeting the public she surrounded herself with her browbeaten candidates. In another event today, astonishingly, she only took pre-submitted questions from journalists whilst others were told not to bother putting their hands up.
In this sealed campaign its clear she's keen to avoid as little exposure as possible, and yesterday we found out why. When she finally answered questions from members of the public she was caught out; admitting her energy price cap won't stop people's bills rising, that she won't rule out a rise in national insurance contributions, and she won't give further help to people who have seen their living standards fall.
Already this week, Labour is setting the agenda, setting out policies on childhood obesity and ending NHS car parking charges. Labour will aim to halve childhood obesity within ten years by banning pre-watershed junk food adverts and establishing an annual child health fund to help develop a new child health strategy. We also announced we will end the tax on serious illnesses by ending NHS car parking charges in England and Wales, paid for by raising insurance premium tax on private health insurance. These are fully costed policies aimed at alleviating unnecessary burdens from families and allowing people to lead richer lives.
The Tories have offered nothing in response. Not content with running from public scrutiny, the Tories have continued to run from their 2015 manifesto commitments.
Lynton Crosby, re-hired as the Conservative's key strategist, declared that David Cameron had to scrape the "barnacles from the boat" – and it looks like Theresa May is only happy enough to do what he says. The latest 2015 manifesto commitments to fall foul of this strategy are the pensioner triple lock and Cameron's tax lock. Last weekend Labour announced that it will not increase VAT, national insurance contributions or income tax for 95 per cent of taxpayers. And Labour will stand up for older people, guaranteeing the triple lock until 2025 and giving pensioners continued security at the end of their working lives.
As the general election campaign begins, it is clear that there is a real choice. Theresa May's Conservatives have abandoned any pretence of governing for the whole country. They can hide from view and ditch their 2015 manifesto commitments one by one, but Labour continues to put forward a clear offer for the many on tax, workers' rights, the NHS, house-building, and pensioner protections. As the campaign continues over the next few weeks we will build on this vision.
Value our free and unique service?
LabourList has more readers than ever before - but we need your support. Our dedicated coverage of Labour's policies and personalities, internal debates, selections and elections relies on donations from our readers.
If you can support LabourList's unique and free service then please click here.