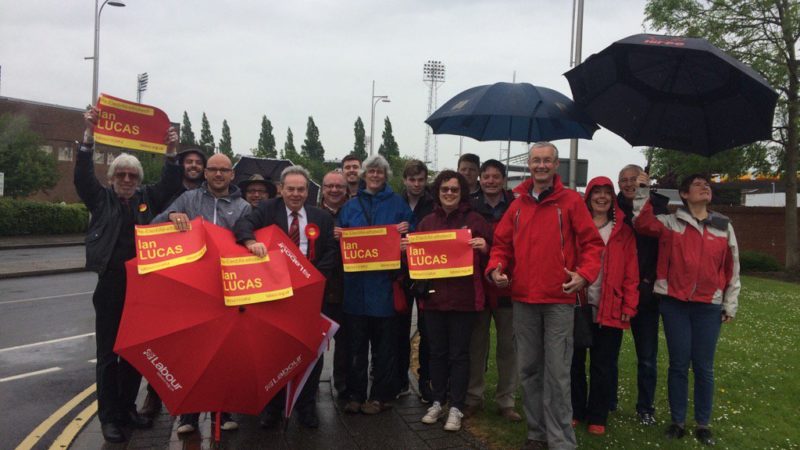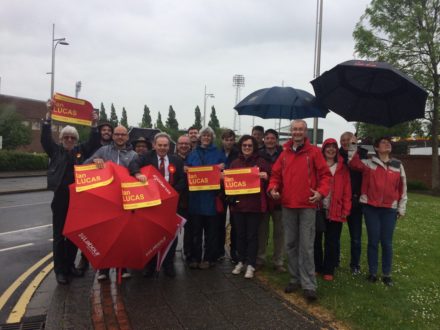 Step one in a tour of this corner of Britain – taking in a snapshot of north west England and north Wales, starting just over the border in Wrexham. I'm tagging along with Progress, Labour First and local activists on the doorstep to try and keep Ian Lucas in parliament.
Lucas has been in the Commons since 2001, and had a 1,831 majority in 2015. However, if you combined the Tory and UKIP vote from that election it would give a right-wing candidate a nearly 3,000 vote majority – and UKIP are not standing this time. That is before we even consider a swing from Labour to the Tories. So, a tight race is becoming ever closer. And Lucas's campaign staffer isn't overly pleased when I say these thoughts out loud, rightly so. We must only look to doing what we can now – putting out as strong a campaign as possible in a seat that has been Labour since before the second world war.
There has been a lot of time devoted to the progressive alliance in the run up to this election, but it certainly seems that the regressive alliance of Kippers and Tories could hand Theresa May an increased majority. Of course, this is an oversimplification – there isn't enough evidence to say that every – or indeed most of – UKIP's vote will go straight to the Tories, or indeed that it will happen uniformly across all seats in the country.
UKIP are now – now at least – the force they were and they just simply do not have the resources to be fighting for every seat. Indeed, whilst some have been quick to praise the Greens for stepping aside in a handful of seats, with them spinning it as providing a helping hand for Labour and progressive politics, it can just as easily be explained by a lack of funds. The small parties cannot cope with the number of elections seen in the last two years – a general election, the EU referendum and Scottish and Welsh parliamentary elections in 2016, as well as the locals just a month ago.
The weather, as the picture above suggests, was pretty grim, and as we squelched round the streets of this market town we encountered a mix of voters. Lucas is well liked, and his message on Tory police cuts affecting the town centre seems to be permeating – with numerous people bringing it up on the doorstep.
At one house, an older longtime Labour voter, who is wavering this time around, answers the door, I've disturbed him from his morning brew and paper. It's a weekend ritual I'm pretty envious of at that point, with the damp rising up my tights. He shows me an article in The Sun, about the Tory plans to cut winter fuel allowance – even though the Scottish Tories say they are against removing it north of the border.
The given reasoning is apparently that it is colder in Scotland. He is baffled by this approach, and describes the Tory plans to hurt pensioner benefits with real anger.
Jeremy Corbyn has pledged to keep the payment, as has Carwyn Jones, who launched the Welsh Labour manifesto on Monday.
In meeting a Sun-reading voter I'm reminded of my conversation a few days previously with Gareth Snell and Ruth Smeeth in Stoke, where the former pointed out that we may be missing a trick by not always talking to the tabloid. which backed the Tories but has hundreds of thousands of Labour readers.
The polls seem to have tightened over the weekend, on the back of the Tory manifesto and its dementia tax. We must tap into this momentum and get out on the doorstep – come rain or shine.
Want to help keep Wrexham Labour? You can find campaigning events near you here and follow the local party on Twitter.  
More from LabourList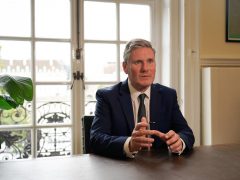 News
Keir Starmer has declared that he intends to "take suggestions" and continue discussions about his preferred rule changes…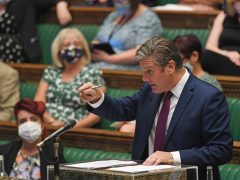 Comment
Keir Starmer would be forgiven for heading down to Brighton for Labour conference this weekend feeling slightly more…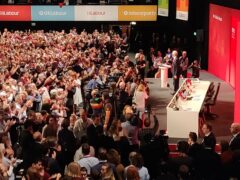 Comment
Labour conference 2019 may only have been two years ago, but in many ways it feels like it…