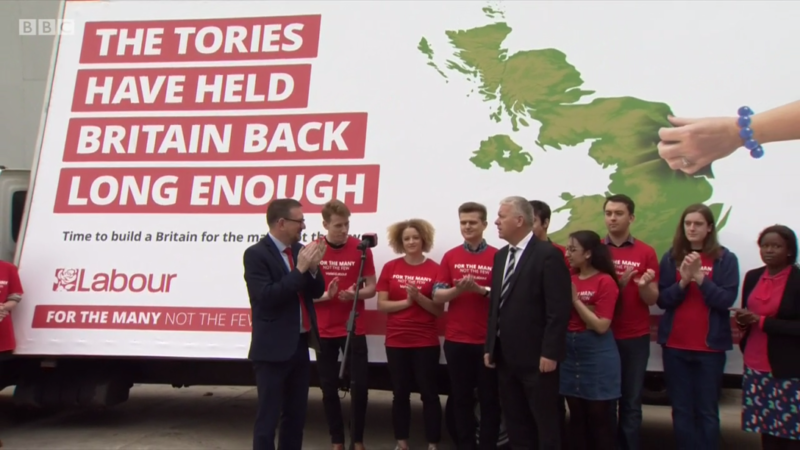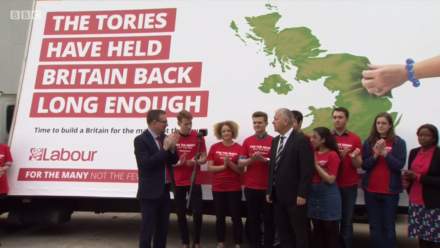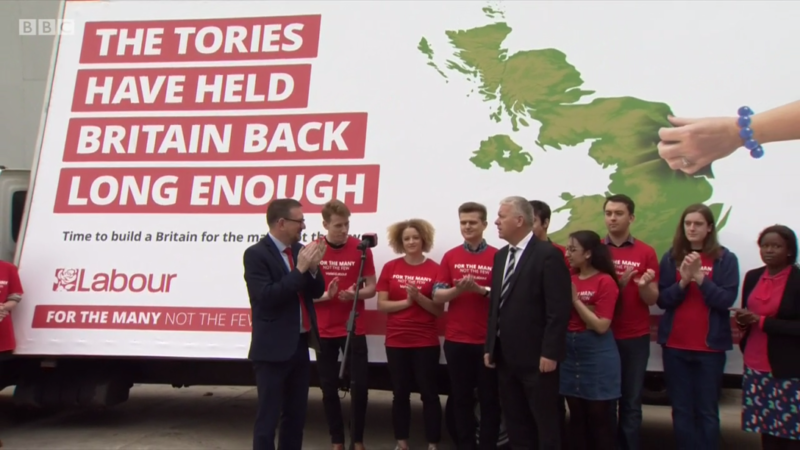 Jeremy Corbyn pulled out of Labour's poster launch this morning as John McDonnell defended the contents of their "transformational" leaked manifesto.
The party leader was said by allies to be dealing with "internal matters" as his election chiefs Andrew Gwynne and Ian Lavery unveiled an image saying "The Tories have held Britain back long enough".
Corbyn is expected to attend Labour's Clause V meeting today at which the manifesto is set to be approved by a group of 80 people – including shadow cabinet ministers, trade union reps, Scottish Labour leader Kezia Dugdale, Welsh first minister Carwyn Jones and officers from the national policy forum and national executive committee.
He did not attend the poster launch, in London, where election co-ordinators Gwynne and Lavery set out some of Labour's core pledges while facing questions about Corbyn's absence.
"Mr Corbyn is doing the preparation for a very important meeting this afternoon," Lavery told the BBC.
"He was meant to be here but this thing's happened and Mr Corbyn is dealing with internal matters within the party and he's dealing with preparation work for what is a fantastic manifesto."
The leaked manifesto detailed a wave of planned nationalisations under a Labour government including proposals to take the railways and Royal Mail into public ownership while creating a state run energy provided to rival the "big six".
It prompted critics of Corbyn in the media and Labour Party to describe the policy offer as a return to the ideology of the 1970s but today McDonnell, the shadow chancellor, mounted a defence of the "extremely modern [and] progressive" 45-page document.
McDonnell described the leak as disappointing but added: "It is a transformational programme that will modernise our economy and it will ensure that everyone shares in the prosperity of the country."
Len McCluskey, general secretary of Unite, said the policy platform in the manifesto is "really, really exciting", adding: "If the British electorate can only look at that rather than the obsession that you [media] people have about the leadership of the Labour Party."
More from LabourList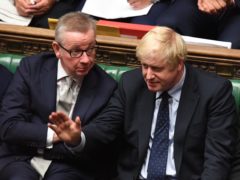 News
Angela Rayner has declared that taxpayers' money is not a "personal cashpoint" for ministers after emails revealed that…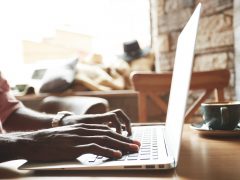 Comment
UK employees have long been subject to a notorious 'long-hours culture'. In 2019, UK workers were already working…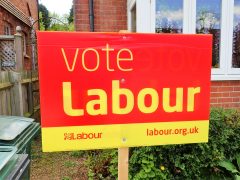 News
Shadow minister Jess Phillips has said Labour staff "don't want to be used as some sort of tool…