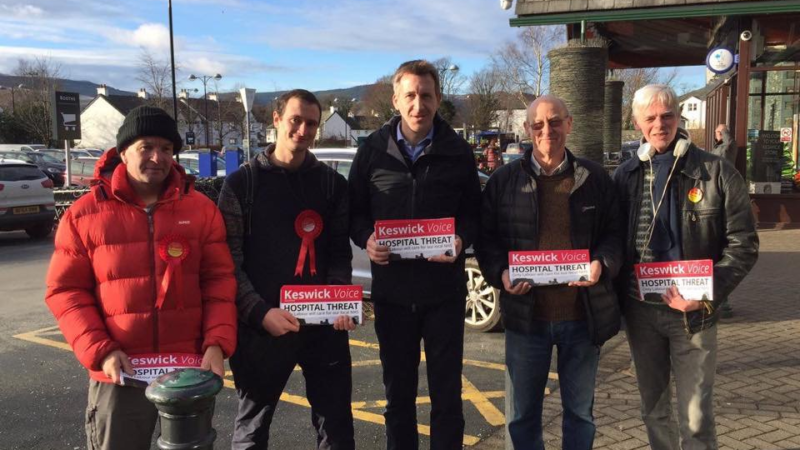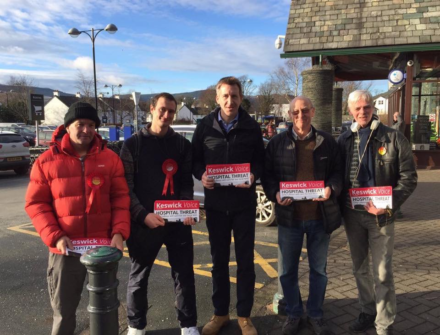 But for the enormous tragedy of events in Manchester, the last week would have been a tale of two manifestos. The Tories set out plans to abandon the social insurance principle by taking your home and inheritance to pay for social care. They announced an "aspiration" to get immigration down to less than 100,000 but can't explain to businesses and universities how they'll do it. They've said they'll regulate your use of the internet and expand shale gas production across the country.
If this mix of abandoning the ill to their own devices, closing borders, manipulating the media environment and abandoning climate protections in favour of fossil fuels sounds familiar, that's because it is: It's the politics of Donald Trump come to Britain.
The one difference is that Theresa May pursues it with less conviction. It is, after all, becoming increasingly clear that Strong and Stable are pseudonyms for Jekyll and Hyde. Strong campaigned for remain but Stable is the Leaver-in-Chief. Strong pursued a change to national insurance for the self-employed, Stable reversed it under pressure. Strong wanted your house to cover the costs of the dementia tax; Stable has already backed away from that. Strong supports business; Stable says controlling immigration must come first. Strong says workers should be on company boards, Stable says a non-executive director that doesn't even know them will do just as well.
In its fully costed manifesto, Labour has not only pointed the way to a different future, it has done so on the basis of conviction: a conviction that if we work together and fight for it, Britain can be better tomorrow than it is today.
That's why Labour will invest in the economy of the future. We'll increase investment in research and development to the OECD target of three per cent of GDP; cut taxes for smaller businesses; and create a network of regional development banks to kick-start economic activity in every part of Britain. We'll appoint a digital ambassador to liaise with the technology industry on how we can support start-ups to scale up. And we'll ban fracking and invest in renewables so we can grow the economy without damaging the environment.
That's why Labour will create an asset-owning democracy. We'll double the size of the co-operative sector, and introduce a "right to own" making employees the buyer of first refusal when the company they work for is up for sale. We'll act to end the housing crisis, making homes to both rent and buy more affordable.
Labour will also fight for a fairer Britain. We'll increase tax for the top five per cent of earners and on private medical insurance, and cut the cost of management consultants in the health sector to raise an extra £30bn for our NHS over the life of the next parliament. We'll place a maximum cap on personal lifetime contributions to social care costs, raise the asset threshold below which people are entitled to state support, and provide free end of life care. We'll re-introduce a child poverty reduction target, because the Tories' abandonment of one is a national disgrace. And we'll increase the rights and protections of workers whether they work full-time, part-time or flexibly in the 'gig-economy'.
To prepare Britain for the challenges of a post-Brexit future, Labour will stop the education cuts, raise the quality of our schools by disseminating approaches from areas of best practice, and cut class sizes for all five, six and seven year olds. We'll re-introduce the education maintenance allowance for 16-18 year olds and introduce free, lifelong education in further education so people can upskill or retrain at any point in life to keep pace with the changing world of work. We'll also double the number of completed apprenticeships at NVQ level 3 by 2022. Labour values are aspirational values. We'll act to give people a hand-up, not a hand-out.
Labour will always also act to help the vulnerable. That's why I'm proud we'll sign the UN Convention on the Rights of Persons with Disabilities into UK law, because there are 4.2 million people with disabilities living in poverty in the UK and the Tories are failing them. I'm proud too, that Labour will reverse the introduction of employment tribunal fees that are literally pricing unfairly dismissed workers out of justice.
And Labour will act both to defend the union at home and in ways that defend our country's best interests and reflect Britain's best values abroad. I'm proud that Labour opposes a second referendum for Scotland because the secession of Scotland would leave working families north of the border exposed to turbo charged austerity.
I'm proud of Labour's policy of committing two per cent of GDP to defence spending, demonstrating our commitment to NATO and meeting the NATO defence spending target in the process. Labour will also renew Trident while pursuing multilateral nuclear disarmament, and we'll continue to provide assistance to help some of the poorest and most vulnerable people on earth.
In the tale of two manifestos some things are already clear. The Tory manifesto wasn't costed and hasn't survived first contact with voters.  Strong was said to be bold and taking calculated risks. Stable made clear she doesn't know what she's doing. Labour's costed plan is a better plan for Britain. It's a plan that cares about and believes in you.
Dan Jarvis is seeking re-election as MP for Barnsley Central.
More from LabourList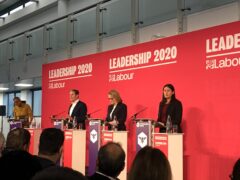 Comment
The field of Labour leadership candidates has been narrowed to three, after Emily Thornberry on Friday failed to…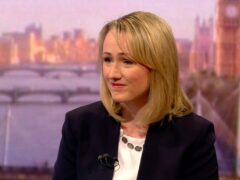 Video
The Andrew Marr Show Angela Rayner rejected Richard Burgon's idea of balloting members on military action, and declined to…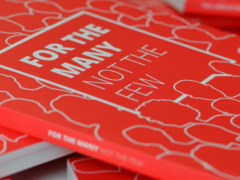 Comment
The 2019 general election was a rude wake up call for the Labour Party. Despite a progressive manifesto,…