The three Labour activists expelled from the party over plans to collaborate with rival parties in a bid to unseat the health secretary from his Commons seat have launched a last-ditch appeal to Jeremy Corbyn to back the "progressive alliance".
The group of former South West Surrey members today publish an open letter to Corbyn on LabourList calling on him to back deals in constituencies where the party has "no chance of winning" in the hope of gaining tactical votes and depriving the Tories of an overall majority or even putting Corbyn into Downing Street.
They said such a move would represent an "honest and honourable" position as well as "striking a blow" for the NHS, which has been run by Hunt since he replaced Andrew Lansley in 2012.
They also vowed to fight their expulsion from Labour with one, Steve Williams, saying he had been in the party for 46 years.
The letter is the latest stage in a long-running battle which led to the expulsion of Williams, Kate Townsend and Robert Park after they backed Dr Louise Irvine, from the National Health Action Party, in an attempt to overturn Jeremy Hunt's 28,000 majority in South West Surrey.
"In South West Surrey, your action could support the highly effective challenge to Jeremy Hunt by Louise Irvine and strike a blow for the NHS, created, as you are well aware, in the post-war period, by one of the greatest figures of the left from Labour history, namely, Nye Bevan," the letter reads.
"In marginal constituencies up and down the country, your action could ensure that Labour wins some of its key marginal seats and the Tories lose in their marginal seats to candidates who may well end up supporting a Labour or Labour-led government."
Williams, who describes himself as an "unashamed socialist", said Labour will always be his "home". He told LabourList that he was very upset over his expulsion on May 8th.
"I have been expelled from the Labour Party for trying to unseat one of the worst secretaries of state for health in our nation's history – a man who has made countless health professionals and patients absolutely miserable," he said.
"Even at Labour's highest peak of popularity, we weren't able to take Surrey seats from the Tories, but because of Jeremy Hunt's disastrous and calamitous management of the NHS, another candidate standing up for the principles of the National Health Service might have a chance."
The plea by Williams and his allies appears likely to to unheeded as Corbyn has previously spoken out against the "progressive alliance".
A spokeswoman for Labour said: "There's only one alternative government and that's Labour. The only way to get the change we need, to build a fair economy and strong public services is to vote Labour. People don't want backroom deals. They want to vote for a party they've got confidence in."
More from LabourList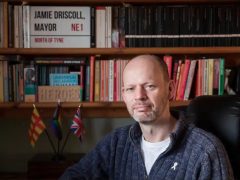 News
The Labour mayor for the North of Tyne region Jamie Driscoll has been blocked by the party from…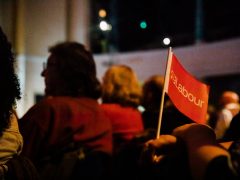 News
Labour Party membership has fallen by almost 170,000 since 2018 and by approximately 19,000 since last summer, despite…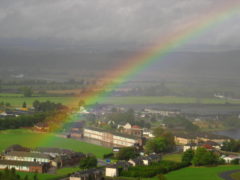 Daily email
Good morning. Parliamentary recess continues, so we thought we'd turn our attention to an under-reported story following the…