With little time to prepare a manifesto, Labour's election campaign is in desperate need of flagship policies that can capture the public imagination. The Fabian Society is publishing a series of policy proposals to support the party's rapid manifesto construction. Last week I proposed a universal skills allowance as the big progressive idea of this general election campaign.
Besides Labour's performance in the polls, much else has changed since Tony Blair first asked for the nation's vote as leader of the Labour party 20 years ago. Wages were rising then, but for the last decade they have barely kept pace with prices because of our sluggish productivity growth. Hope and aspiration have been replaced with anxiety and insecurity as the speed of industrial change has increased. And older workers are having to work longer than ever to save for their retirement.
It therefore makes sense for Labour's policy offer to change too. Blair famously referred to his three priorities for office as "education, education, education" and while the 1997 manifesto included pledges to support lifelong learning which were somewhat ahead of their time, this programme was focused on "skilling up" the next generation, rather than those already in work. By getting back to work in this general election campaign, Labour can revisit its founding purpose as the party of workers.  
A £1,000 "use it or lose it" annual allowance to support vocational skills development would offer aspiration, security and control to every person of working age in Britain. The pledge of direct financial support to spend on courses designed to boost skills, productivity and employability can move Labour away from small-beer policy tweaks towards big picture changes.
A properly funded universal skills allowance would give security to people working in declining industries and professions, and the control to take their futures into their own hands. It would reward the aspiration of those workers who want to upskill and progress their careers by helping them into better paying and more productive jobs. And it would give older workers a share of the proceeds of technological advances that have previously left them feeling threatened.
The Labour party has rightly continued to exercise caution about big spending commitments in the pursuit of economic credibility (despite tendencies towards looser fiscal policy from the current leadership). But economic competence is not just about knowing when to hold back, it is also about picking investment opportunities wisely. And as we prepare to go it alone on the world stage, it would only be prudent to ensure we have the skills to compete in a rapidly changing global economy.
The government's controversial apprenticeship programme provides the perfect opportunity for Labour to pump-prime their new skills agenda. The government's scheme has been heavily criticised for prioritising quantity over quality and offering little to experienced workers wanting to upskill or retrain, and the new levy that supports it raises £3bn a year that can be better spent. As I set out in my proposal, these funds could get the skills allowance off the ground before the economic benefits of a higher skilled economy begin to be realised.
With Theresa May's snap election skewering Matthew Taylor's modern employment review, weeks before it was due to report, Labour has been presented with an opportunity to rediscover its founding purpose by getting back to work. Boosting wages, lowering insecurity and giving older workers the means to save for their retirement is well worth the investment. A universal skills allowance is exactly the sort of big idea the Labour party is looking for.
Cameron Tait is a senior researcher at the Fabian Society. You can read more about the proposal for a universal skills allowance here.
More from LabourList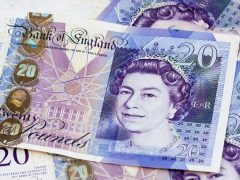 Comment
As the cost-of-living crisis bites, Labour needs long-term structural answers to growing inequality. Basic income provides such an…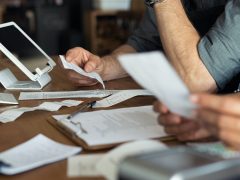 News
Half of 'Red Wall' voters would be more likely to vote Labour in a future general election if…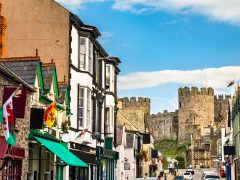 Comment
The headlines are straightforward: Labour gained 68 seats, the Independents gained six seats, the Lib Dems gained ten…