People. Planet. Prosperity. Peace. Partnership. Warm words, or a call to action?
Across the world, over 700 million people live in extreme poverty, record numbers of child refugees are on the move or stuck in basic and sometimes dangerous camps, 130 million girls don't attend secondary school, and extreme weather events destroy communities, land and lives with increasing regularity.
In the 21st Century we can do more to beat these challenges, and we must.
The coming election may be dominated by Brexit, but parties should face questions on their vision for a Britain that leaves no-one behind. The sustainable development goals can help shape life in the UK after we leave the EU, but only if everyone takes them more seriously right now.
Young people will both advocate for and monitor development. This is their future and they must be involved. At the UN General Assembly in September 2015 the leaders gathered there heard young voices say loud and clear: 'do not let us down this time'. They received applause. But applause is not enough. It is time to practice what we preach. Since the end of the cold war, despite all the wars, corruption, bad decisions and weather extremes, there has been real progress in reducing poverty and saving lives. But not enough.
The Millennium development goals tried to change that – and alter the pace of change. And they did. But not everywhere, and not for everyone. They helped transform access to primary education, clean water and vaccination programmes. But they did not deal with the impact of conflict or protect marginalised groups being left behind.
The 2030 Agenda for Sustainable Development – the UN Global Goals – can be different. Agreed in September 2015 after 4 years of consultation and negotiation they can engage every country more deeply and with more impact than the MDGs were ever able to do. Alongside the Addis Ababa Action Agenda on finance and the Paris climate change agreement, they represent a truly universal effort to tackle the big problems in a comprehensive way.
They link development to the environment, peace building, governance and human rights; they make clear that successful economies are most likely to beat poverty; they give voice to the millions of women and girls facing violence, child marriage and exclusion from education; and they demand a new approach to responsibility and partnership.
Britain helped create this agenda, inspired the Leave No-one Behind central purpose, defended goal 16 on peace and justice when it was attacked, and insisted on a systematic approach to accountability and implementation. We were clear that the new Global Goals needed national strategies, data and reporting, accountability and most of all immediate action. And we accepted that they were universal. However, the recent report from the House of Commons environmental audit committee on Sustainable Development Goals in the UK, indicates that the UK's stance on the SDGs is not consistent with the sentiments of two years ago. Criticising the UK's "doughnut-shaped approach" to implementation, the committee point out that in this country, the goals are seen as a project we should help other nations achieve. The idea that we might instead learn from them appears absent.
With considered implementation, we now have in our hands a set of objectives that could improve the lives of millions. But this will only be possible if all countries embed the goals into national policy; if there is clear cross governmental coordination; effective monitoring of progress; and accountability at every level of governance, involving elected parliamentarians and civil society stakeholders.
And, if we really want to take meaningful steps towards development and ensure the representation of all citizens, gender equality is key. Leave no-one behind cannot mean 'leave no man behind'. We cannot afford to be complacent. According to research published by the World Economic Forum in 2016, the UK only just squeezes in to the top twenty for gender equality globally. We cannot expect to be global leaders if there is still much to be done at home.
Since September 2015 Germany, Finland and other European states have moved far ahead of us with their governments embracing these universal global targets. Across the developing world, governments with far less capacity than Britain have taken far more action.
Lord McConnell has written the foreword for Our Shared Responsibility, a Fabian Society pamphlet published today. 
More from LabourList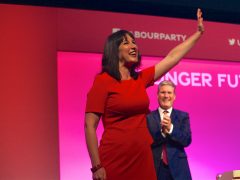 Comment
The Conservative leadership contest has shown the Tories' traditionally reckless and dishonest approach to the public finances. It…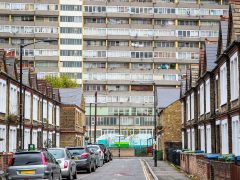 Comment
Whilst there has been much talk about the 'cost-of-living crisis' one of its key components, rent, has yet…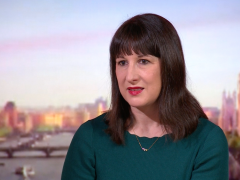 News
Rachel Reeves has warned that "people are worried sick about how they'll pay their bills and do their…