Jeremy Corbyn must use Labour's manifesto to pledge action on tackling global poverty, protect the environment and deliver better education, the Fabian Society said today.
The Labour-affiliated group called on Corbyn and all the main parties to ensure Britain "catches up" with the steps taken by governments in the West countries and in developing nations.
In its report, produced by ex-Labour advisor Jessica Toale with the backing of former Scottish first minister Lord McConnell, the Fabians called on Britain to honour the promises made on 17 sustainable development goals (SDGs) at the United Nations in 2015.
The study calls on the next British government to take the following steps:
Provide leadership from the prime minister's office to ensure the goals are pursued across Whitehall, with a a cross-departmental taskforce.
Establish a national action plan which identifies the priority areas and a means by which they can be reviewed.
Create a mechanism by which MPs or an independent commission to monitor progress.
Update the laws legislation to take account of the SDGs and international obligations.
Reflect the SDGs "explicitly and prominently" across the plans for 17 Whitehall departments.
Submit a national voluntary review to the UN's high-level political forum in July 2018.
Establish a youth forum to identify priorities for action within the SDGs and how to address them.
Support the Welsh and Scottish administrations to establish their own strategies for the goals.
"The UK helped create this agenda… This call to action should be heeded by the UK government and also be heard in Edinburgh, Cardiff, Belfast, and town halls across the country," said McConnell, who led Scotland between 2001 and 2007.
Toale said: "The Sustainable Development Goals are an ambitious and potentially transformative framework, agreed by all of the countries in the world. They cover everything from combating poverty to addressing climate change and from creating more livable cities to achieving gender equality. But almost two years on from their introduction, UK public awareness is low and government action to implement them has been slow.
"The government which is elected this June will need, as a matter of urgency, to signal high-level political support to ensure the UN goals are achieved here in Britain. Government, the private sector, civil society and campaigners all have a shared responsibility to turn the goals' potential into action."
More from LabourList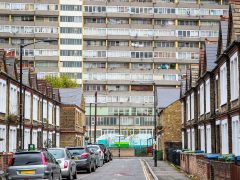 Comment
Whilst there has been much talk about the 'cost-of-living crisis' one of its key components, rent, has yet…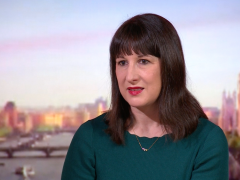 News
Rachel Reeves has warned that "people are worried sick about how they'll pay their bills and do their…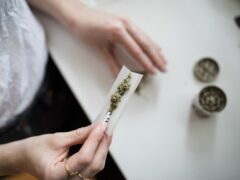 Comment
Drug death figures for 2021 released by the Office for National Statistics last week make for grim reading.…