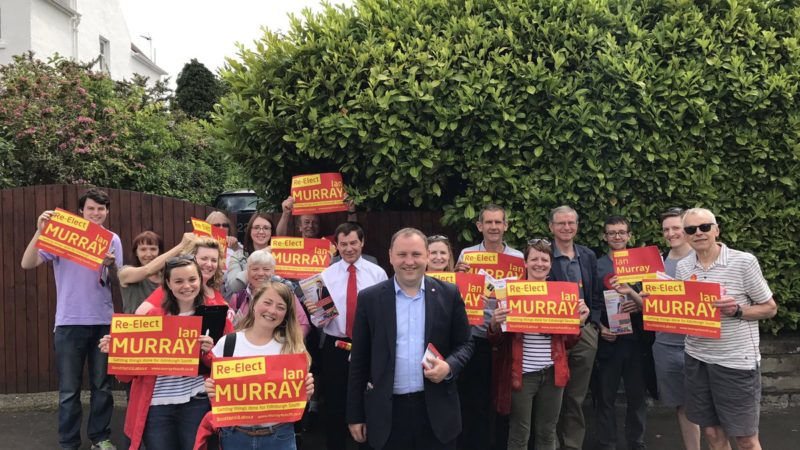 Ian Murray has been MP for Edinburgh South since 2010 and came through the near-wipe-out of Labour MPs in Scotland in 2015 to tell the tale. Ranked Scotland's most responsive and accessible member of parliament by charity MySociety, he has been a passionate advocate for the constituency that heavily backed both the Union and Remain – unlike SNP MPs who tend to only agitate for a second independence referendum.
Whilst some polls suggest he might not be Scotland's only Labour MP come Friday morning, he has a fight on his hands to see off the SNP in the marginal seat, with the nationalists only 2,637 votes behind last time around
Why are you standing and what have you got to offer the people of Edinburgh South in Britain's next parliament?
"I'm standing for three reasons. Firstly my local record – we have a very proud record here since 2010 of doing things locally. I offered every single household a home visit in the first parliament that I was elected for. We did 10,000, and we were going to complete it by the end of this parliament – though obviously we've been curtailed. A thousand advice sessions since 2010, we have helped 15,000 individual constituents. We are knocking on the doors every weekend, we've spoken to 20,000-odd on the doorstep.
"The second reason is of course Brexit – I'm backed by Open Britain, the cross-party grassroots campaign against a hard Brexit. This constituency voted 78 per cent to Remain. We've done a lot of work in the last year on what we do try and make the government see sense, particularly because Edinburgh is big university area. And the financial services sector, which is pivotal to the Edinburgh economy.
"The third one is independence – the second independence referendum is all that anybody's talking about on the doorstep. Six out of ten people are mentioning the independence referendum on the doorstep and three out of ten Brexit. We're firmly against the second independence referendum, and we're saying on the doorstep that it's between me or the SNP, and voters have to put their cross in the right box to stop this nonsense."
How would you describe your politics?
"Pragmatic, local, very much rooted in the values of the Labour party. John Smith was my big political hero, he lived just round the corner, his wife Elizabeth is still a party member and still lives here. So my politics are very much rooted in those values of social justice and equality, trying to give people the help up that they require."
"Opportunities are a big one that I champion a lot, particularly for young people. I went to a very deprived school in a deprived area, and I got all the opportunities that I could ever imagine and I want that for everyone. That's something I've always been guided by."
"But also, I ran my own businesses so I know what makes the economy tick and why we need to support people that create jobs that allow people to pay their rent and mortgages and get their kids on.
"I hate the left and right tags in politics, I'm certainly centre-left, but at the same time I just think these lazy tags of Blairite, Brownite, Corbynite, Mayite, whatever you want to call it, are just lazy and clumsy."
How has Brexit so far affected Edinburgh South?
"Well, it's uncertainty more than anything else. I do know, anecdotally, that a lot of the projects that Edinburgh University has been bidding for, [when] they would normally be the lead in a collaboration with many other member states' universities around the EU, we're hearing that whilst they're still able to be part of the collaborations, [but] they've been encouraged not to lead.
"Things like Dolly the sheep – world-renowned as being from Edinburgh, but that was a collaboration with a whole host of countries – but Edinburgh lead it. So you need to lead projects."
"Secondly, 25 per cent of all scientists and staff at the University of Edinburgh are EU nationals. Why? Because they're the best in the world, that's why they come here. That's going to have a big hit."
Why does Britain need a Labour government?
"If you'd asked me that question in 2015, I would have said to you Britain needs a Labour government because the Tories are taking us down a path that's bad for the country. Looking back now, only two years on, my goodness – weren't we right!"
"The voters are always right, of course they're always right, but we did say to them – I know Ed [Miliband]'s a bit funny eating a bacon sandwich, I know he's not to everyone's taste, but we need a Labour government. And people said, no, we don't want a Labour government. All the talk of the 2015 general election was who's getting into bed with who, which hugely damaged the Labour party."
"When you look back two years later – this country needed a Labour government. We wouldn't have been coming out of the European Union, we wouldn't have been having this spiral of austerity that's taking too much out of the economy. We'd have had proper investment – nice to see the Tory chancellor now on the same page as Ed Miliband and Alistair Darling about borrowing to invest. We wouldn't have been attacking the poorest, the most vulnerable.
"I don't think there's any enthusiasm for the kind of country that Theresa May is offering."
There's been a lot of conversation about the progressive alliance running up to the general election, what do you think about them?
"We have a progressive alliance, it's called the Labour party. The progressive alliance chat is only chat you get from people who require the Labour party – not the other way round. For the Greens to say, let's have a progressive alliance, when they've only got one seat, when they want Labour to pull out of seats they currently hold to help the Greens – that's not a progressive alliance. That's giving somebody a foot up.
"If you look at the 2015 general election, the Tories put millions of pounds into billboards with Nicola Sturgeon and Ed Miliband on them – neither of who were running in those marginal seats, because they knew that the threat of doing a coalition with anyone damaged the Labour party. We can't do a progressive alliance with the SNP because they're not progressive and want to break up the UK, and we can't do a progressive alliance with anyone other party because it damages the Labour party."
What has been the biggest local issue?
"The second independence referendum, by a long way.
"People are fed up with it – the Scottish economy is suffering, public services are suffering, the Scottish government need to get back to their day job. They get up every day to try to deliver independence and that's the key in this seat. The key is to say to people – 65 per cent of the constituency voted to stay in the United Kingdom – you have to vote the right way, otherwise you end up with an SNP MP.
"If they want an SNP MP, they can either vote SNP or any other party but Labour."
Labour faces poor poll ratings across Britain, and whilst Scotland's polls and politics are a bit different, how do you counter that on the doorstep?
"The public always say, the politicians should always listen to what the public are saying. And the public are telling me, six to seven doors out of 10, that they don't want a second independence referendum, so that's the number one item of my campaign.
"The second item of the campaign is to say to people, well what kind of member of parliament do you want? You can do three things in this election – the Tories are well out of it, that's why they concentrating on the neighbouring seat – you can elect a Labour MP who's got a proven track record, whether you agree with his politics or not; or, you can have an SNP MP who will only agitate for a second independence referendum; or, you can have a Tory backbencher who's going to sit there and push through a hard Brexit."
Do you think Labour receives a fair hearing from the media?
"I think we get a fair hearing, but I think we get held to higher standards. You see that in all the media interviews I've done over the last 18 months. It is much much harder and we're held to a much higher standard than any other party.
"If you look at the manifesto launches, whether you agree or disagree with anything that's in the Tory and Labour manifestos is beside the point – the Conservative manifesto has fallen apart. And yet, everyone just goes, it's ok the prime minister's changed her mind that's fine.
"If the Labour party manifesto were to fall apart in five days it would be wall to wall [coverage]."
When was the last thing you did to relax and how did you spend it?
"That's a good question, we've been on the stump three times a day for the last four or five weeks. What on earth was the last thing that I did?
"On a Tuesday evening [after the Manchester attacks], when we weren't campaigning, we went up the Braids and sat at the top in the sunshine for about an hour, then wandered down and had a pint on the way back down."
Want to help keep Edinburgh South Labour? You can find campaign events near you here 
More from LabourList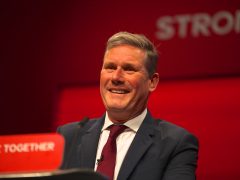 Daily email
Since becoming Labour leader, Keir Starmer has made consistent efforts to show that he is not Jeremy Corbyn…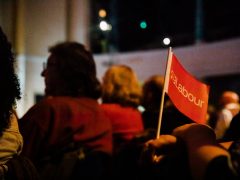 News
New guidance issued by Labour for selecting parliamentary candidates ahead of the next general election is set to…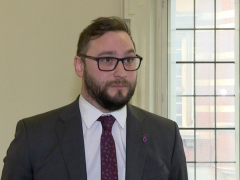 News
Christian Wakeford today defected from the Conservatives to the Labour Party. Some have wondered whether his politics fit…