What should we make of such an extraordinary night? I managed to stay awake till 3.30am, when I planned to go to bed after the Sunderland results. I'd also expected to be thoroughly depressed by the evening. But it turned out to be the most cheering Labour defeat of my lifetime. I was surprise by the results – although the last two years have taught me that William Goldman's famous maxim about Hollywood now applies to politics: "Nobody knows anything."
We don't yet know all the facts about the election but Jeremy Corbyn has clearly had a great campaign. He came across as positive, passionate and authentic. He showed himself to be surprisingly ruthless: hammering Theresa May over police numbers after the terror attacks for example. And he inspired young people to vote in remarkable numbers. Labour's manifesto also proved popular and robust.
Labour was been helped of course by the Tories. Theresa May has been terrible: evasive, cowardly and awkward. Her dishonesty over why she called an early election was seen through, her reputation for strength shredded. The Tories' electoral strategy and manifesto were disasters. May owes Ruth Donaldson big time for leading her party so successfully in Scotland and racking up Tory seats there.
Unmentioned
Bizarrely the Tories didn't focus on the economy as an issue during the campaign. Something they did so successfully at the last general election. This was especially eccentric as they led Labour by so much in the polls on economic competence. Perhaps they were worried about raising the prospect of further cuts, as austerity is now being felt in schools and hospitals, not just by those on benefits.
Unforgiven
The Liberal Democrats also had a disappointing election. Tim Farron failed the blink test for voters. And the party's decision to position itself as Continuity-Britain Stronger in Europe foundered on people's desire to move on from the referendum. Most important, they haven't been forgiven for the coalition with the Tories. With the collapse of UKIP, England has almost returned to two-party politics.
Undefeated
Despite Labour gains, the Tories still won. The election might have been a personal calamity for May but the party is undefeated. Hopes for a minority Labour government are unrealistic. The Tories are going to govern with the support of the Democratic Unionist Party – a depressing prospect. Its right wing, eurosceptic ultras are also going to wield enormous power in Westminster. More depressing still.
We should take heart from Labour's gains but be realistic about the challenges ahead. If there was a smidgen of doubt about Jeremy Corbyn's position, it's gone. But we need to think about the policies and strategy that will win over the voters we need. The worst fears of the Corbyn-sceptics have been proved wrong. But that doesn't mean that both wings of the party don't have a contribution to make. We need to continue talking to each other, and listening too.
More from LabourList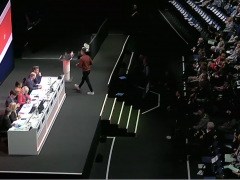 News
Labour passed a number of constitutional amendments, known as rule changes, at its party conference this year. We…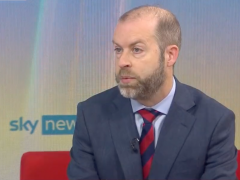 Video
Jonathan Reynolds has denounced the government's economic policy as "unsustainable, dangerous, reckless and a gamble with people's futures"…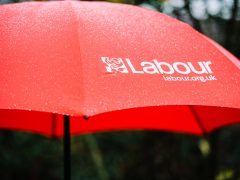 Daily email
YouGov published explosive findings last night. According to the pollster, Labour has a 33-point lead over the Conservatives – which…