Last week saw a spree of robberies in which five people were attacked with acid in less than 90 minutes.  The barbaric nature of the incidents, in which the victims sustained possibly life-changing injuries, has brought the issue to the front of the national consciousness.
But, while the attacks seemed to be terrifyingly random, they overwhelmingly targeted delivery drivers in an attempt to steal their mopeds. Although the use of acid is a particularly horrifying development, this fits a pattern of petty criminals using gratuitous violence against some of the capital's most vulnerable workers.
For some time now, gangs have been attacking delivery drivers with almost impunity, often leaving them deprived of their means to make a living and terrified of working at night, if not worse. In response, many of these drivers have felt compelled to set up their own networks through which they can broadcast in the event of an emergency.
This is simply not good enough. No-one in this country should have to go to work fearing for their safety. These workers are at the forefront of technological developments that are set to transform the economy and drive growth. This is inevitably changing how we work, but everyone still deserves the guarantees we would expect from any job, particularly a safe and secure working environment.
The government must therefore do more to make the streets of London safer. A clampdown on the sale of acids would be a good start, with particular restrictions necessary on purchases by under-18s.
This should be followed by the legislation proposed by Stephen Timms, MP for East Ham, and supported by Sadiq Khan, which would make carrying acid an offence similar to that of carrying a knife – essentially closing a loophole that criminals are using to avoid arrest.
But action on acid alone is not enough. The government's response to the surge in knife crime in the capital was to toughen jail sentences, but to continue to cut back on police. This strategy, like the rest of the Conservative's austerity program, has failed with damaging consequences. The last 12 months to March saw the largest rise in crime in England and Wales in more than a decade, with a 20 per cent spike in knife crime alone.
It is clearer than ever that we cannot make our cities safer just by locking people up for longer. This is why Diane Abbott is right to call for "a new approach" to tackling crime after the recent spate of acid attacks. A truly tough response requires investment in our police; giving them the resources they need to proactively tackle these issues. Prosecuting offenders after the event simply leaves it too late.
We must also ask ourselves how, as a society, we have reached a point where some of our young people are willing to inflict such pain on others in the pursuit of a few hundred pounds' worth of stolen goods. Consecutive conservative governments have now presided over an unravelling at the edges of our social fabric. Without measures to restore pride and prosperity to our local communities then violence and criminality will continue to thrive.
The plight of our city's delivery drivers has exposed issues that go right to the heart of the challenges facing this country. Radical steps are needed to ensure the drivers' safety alongside that of everyone else living and working in London. Violent crime is a complex issue with few simple solutions. But good policing is built on strong communities. It is urgent that we invest in both.
Ibrahim Dogus is a restaurant entrepreneur and was Labour candidate's for the cities of London and Westminster at the general election.
More from LabourList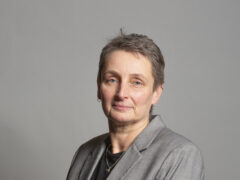 News
Kate Osborne, the left-wing Labour MP for Jarrow first elected in 2019, has revealed that she was issued…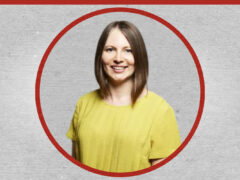 Comment
Leader's report The pre-conference leader's report is traditionally brief. Keir spent the summer on visits around the country.…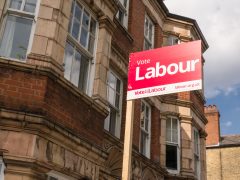 News
Labour's ruling national executive committee (NEC) has passed the rule changes that were legally mandated by the Equality…