Labour and the trade unions have angrily criticised David Cameron as a rich, out-of-touch and failed politician after he branded opponents of austerity as "selfish".
John McDonnell and a leading figure in Unite both spoke out after the former prime minister used a lucrative speech in South Korea to criticise people who want to end the public-sector pay cap.
Several of Cameron's former cabinet colleagues have spent days suggesting that Theresa May should hand teachers and nurses a pay rise but Philip Hammond, the chancellor, is thought to have told colleagues to "hold their nerve" and resist pressure to give public-sector workers a rise of more than one per cent, despite the heroic efforts of many during the response to terror attacks in Manchester and London, as well as the Grenfell Tower blaze.
"The opponents of so-called austerity couch their arguments in a way that make them sound generous and compassionate," the millionaire conference speaker Cameron told the Asia Leadership event.
"They seek to paint the supporters of sound finances as selfish, or uncaring. The exact reverse is true.
"Giving up on sound finances isn't being generous, it's being selfish: spending money today that you may need tomorrow."
Last night, however, McDonnell — who campaigned against spending cuts from the backbenches during the last parliament — lambasted Cameron as "living in a different world".
"Only David Cameron would say that hard-working people seeing their living standards fall back and their pay suppressed is good for them. It just further shows how out of touch he was then, and still remains today," he told the Huffington Post.
"The austerity measures, such as the public-sector pay cuts that he brought in, which Theresa May has continued, were meant to divide communities and undermine working people. And it has led to a situation in our country where we have nurses relying on food banks, while the Tories are giving billions of pounds' worth of tax giveaways to big business and the super-rich."
Gail Cartmail, assistant general secretary of Unite, said Cameron's "austerity addiction" had damaged Britain.
"Public-sector workers do not want a very rich failed politician telling them that their calls for a few quid to get by are selfish. How dare he suggest that those emergency workers who ran towards danger during recent terror attacks and the atrocity of Grenfell are 'selfish'," she told the Mirror.
"The very wealthy Mr Cameron would be better advised to return to his high-end shed — the cost of which could pay a nurse's salary  — and ponder the message from the last general election.
"People are sick to death of Tory austerity. It is high time that Britain had a pay rise."
More from LabourList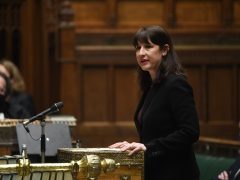 News
Labour has urged the government to close a "major tax loophole" in the windfall tax ahead of a…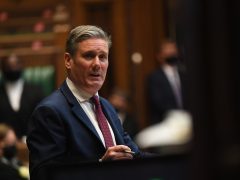 News
The Labour Party is preparing to make several significant policy interventions on the economy to combat the rapidly…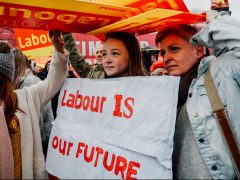 Comment
This summer marks the rebirth of a national Labour students organisation. Its predecessor, marred by factionalism and disagreement,…