The problem with the Taylor report is that it fails to address the wider economic impact on the gig economy. The easy hire and fire culture across the whole economy makes workers fearful and reduces the incentive for employers to provide training. It creates a low barrier of entry which allows immigrants to walk straight into jobs at a lower wage.
Jeremy Corbyn has a simple solution. He just wants to ban zero hours contracts outright. He argues that they are abusive, but a better argument is the wider issue of how they affect even the workers who are not on zero hours. When one section of the workforce is made powerless, there is a creeping effect on the rest of the workforce. The boss then points to the competition and ask how will the company survive if it cannot compete with them?
Modern day standards on health and safety have becomes scandalous, but the change didn't happen suddenly. It crept up on us. Zero hours standards are part of it.
A good example of is the lack of training for moped delivery riders. All it takes to ride on British roads is the moped CRB certificate which involves just one day of training, paid for by the rider looking for work.
The moped riders are then put under enormous pressure to deliver at speed. Their low road skills combined with the pressure makes a dangerous combination. These young people whizz between cars and towards hazards with little idea of the risks they are taking. Sometimes they crash and suffer serious injuries.
If that happens then the rider is out of work, without pay for months. The company has the hassle of replacing that rider with another one. The loss to the company is insignificant. But if the company had to fork out for sick pay to those injured riders, they would quickly seek to reduce accidents. They would invest in training to ensure that their staff were skilled on the roads and safer from collision.
The taxpayer would benefit from not having to pay the considerable medical bills. In fact our NHS pays the price of their lack of training. We should be sending the bill to these companies.
Corbyn should make it clear that the company will be expected to pay both the lost wages and the NHS bills for every accident that their riders suffer.
Our lack of productivity is partly due to the lack of investment in workers skills. Across this country, company after company make the same argument. "Why should I invest in the skills of my workers when they will leave and work for the competition?"
It's a legitimate argument because we have created a free movement culture where every worker is expected to move from job to job every two to three years. Recruitment consultants argue that if your CV shows you in one place for too long, then you are less employable because you look like a slow learner, or that you lack ambition. There is no loyalty to the company, so the company offers nothing back.
Jeremy Corbyn believes that workers should have full rights from day one. I'll offer an alternative view that will create a greater sense of empowerment for workers. I think workers should start with a low level rights but earn those rights incrementally over the course of a year, in order that the worker has a sense of accomplishment and ownership over those rights.
This way she will have a sense of having earned them rather than rights being handed out for free. It should also be the law that the worker is informed of each incremental reward of their rights. This way the worker is not ignorant, but proud of the rights they have gained through their own hard work.
This system will also make employers feel more comfortable about taking someone on because it involves a trial period which is long enough to ensure that they have made the right decision, but short enough that the employer cannot easily benefit from a hiring a worker and only keeping them for two years – the current legal window is two years.
Labour is a government in waiting. Let's make it a government that builds the economy by empowering the people. The flexible employment model has been good for keeping unemployment low, but terrible for productivity and pay. We need to radically shift the balance.
More from LabourList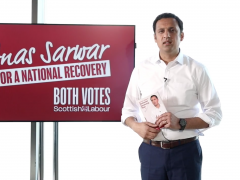 News
Scottish Labour leader Anas Sarwar has warned the 'Progressive Britain' conference today that his party's performance on May…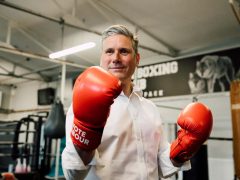 News
Keir Starmer has declared that Labour must "change our party to change Britain" and made the case that…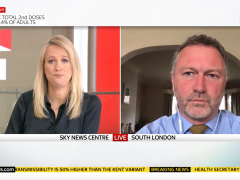 Video
Sophy Ridge on Sunday Shadow Communities and Local Government Secretary Steve Reed backed the easing of Covid restrictions…