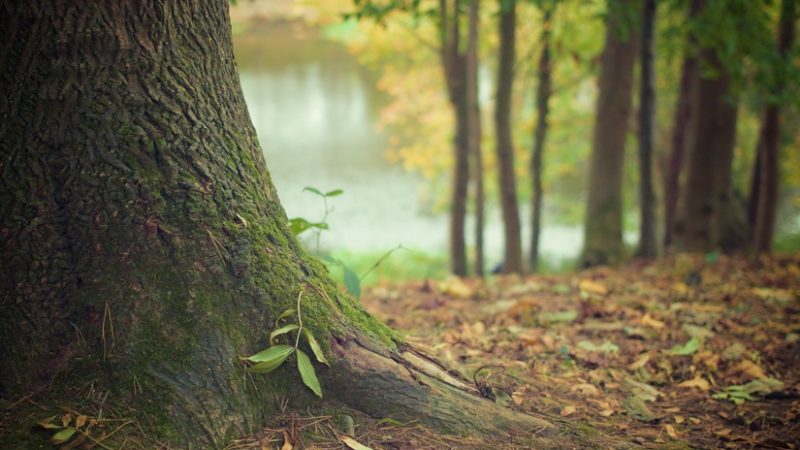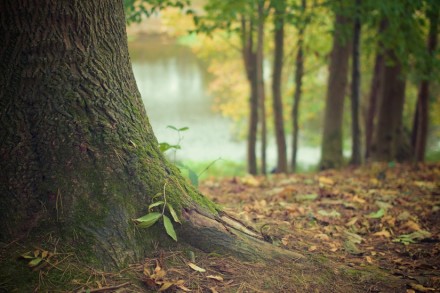 The Fabian Society today published Powerful People, Powerful Places, a report on environmental activism, which has been endorsed by the leaders of 18 Labour councils.
When it comes to the environment, proximity matters. Climate change and global greenhouse gas emissions consistently rank low on voters' lists of political priorities in national elections. But in this year's council elections, local environmental issues like air quality, clean streets and park maintenance were at the centre of many campaigns. Residents across the country care about environmental issues they feel affected by while council candidates and community groups are often quick to champion them.
Though most councillors understand this, Tory government cuts to council budgets have meant that many local authorities have had to reduce or eliminate environmental services. Street cleaning is becoming less frequent in some areas and recycling is becoming more difficult or expensive. Cuts to park and playground maintenance mean that increased rubbish, dog waste and overgrown grass are making many of these spaces unusable. Councils and community groups can no longer maintain environmental infrastructure on their own. It is therefore more important than ever to engage residents in environmental action in order to protect and improve the spaces and services that are important to them.
The Fabian Society's new report Powerful People, Powerful Places sets out how councils and campaigners can motivate people to do just that. Endorsed by more than 15 Labour council leaders, it urges community leaders to focus on engaging the "yet to be mobilised"— those residents who say they would like to get involved but who haven't yet participated in community action for the environment. Past Fabian Society polling suggests that this group may make up nearly a third of the population. That's far more than the portion who currently participate in environmental action.
To figure out how to widen participation and unlock the potential of the yet to be mobilised, we surveyed 7,000 environmental activists, interviewed councillors and carried out focus groups with local residents not yet engaged in environmental projects. We found that many councils and community groups are already doing great work.
In Newcastle, for instance community members have initiated a recycling pick-up and fence painting scheme which has allowed the local authority to save resources and build confidence and capacity within the community.
In St George's estate in Shadwell, East London, residents were supported by Trees for Cities to transform previously underused communal green spaces. They recruited over 160 volunteers for gardening and the estate now includes a wildflower meadow, a wildlife garden and a natural play area. We also found, however, that while many residents are keen to improve their local environments, they lack the networks and skills to get started.
The report outlines four key lessons for councils and campaigners to mobilise residents who are motivated but inactive. These are:
The issues and opportunities need to be local
Focus group participants told us that they felt they could have a greater impact on neighbourhood initiatives than issues that were considered important but far away, like climate change. Even when they talked about "bigger" issues like renewable energy, participants said they would be more motivated to take action if it appeared that there was a benefit to the local community.
Councillors and campaigners need to do more to reach out
Several focus group participants said they didn't have the information and confidence to get involved. Some said that they almost never heard from the council or that the environmental initiatives they were aware of in their communities tended to be run by "cliques," which put them off participating. For their part, environmental activists seem largely unaware that they may be turning others off from getting involved. When asked in the survey what they felt the main reasons that other community members didn't participate in environmental initiatives were, most activists (64 per cent) said that others don't get involved because "they believe someone else will take care of it." But no focus group participant cited this as a reason for non-participation. Instead they said they don't engage because they lack information, no one reaches out to them, campaigners can be cliquey and/or activities are not family friendly.
Participation opportunities need to fit with people's everyday lives
Some of the opportunities that councils and campaigners offer involve long-term investment or deep time commitments. These can be great for giving community members a sense of "ownership" over a particular project or campaign. But they also tend to hand power over to small groups of citizens while excluding those who may be less informed or available. Many focus group participants said they would be more motivated to get involved if commitments were flexible. There needs to be ways to engage that allow residents to dip in and out, as well as those that allow for more citizen control.
People need to know their participation makes a difference
Some participants told stories of trying to take part in a council consultation, for example, only to find councillors uninterested in their feedback. In one instance, a participant said that when they went to a consultation and a councillor was even asleep! These types of experiences leave residents feeling demoralised and less likely to participate in the future. But when councils and community groups communicate how local people's participation leads to change, then participants said they are motivated to engage further.
Devolution needs to include local people
The promise of devolution was to localise decision-making and empower local communities. Some participants were optimistic about having more local control but most focus group participants hadn't heard about devolution and said it would have little impact on their willingness to get involved. Even the majority of people involved in environmental organisations who took part in the research said that devolution was irrelevant for their work. To deliver on devolution's promise, councils need to do far more to inform and engage residents in the devolution process.
Tara Paterson is a researcher at the Fabian Society. 
Powerful People, Powerful Places has been endorsed by the following council leaders: Tom Beattie, Corby; Julian Bell, Ealing; Judith Blake, Leeds; Sir Steve Bullock, Lewisham mayor; Andrew Burns, ex-Edinburgh; Peter Edwards, Exeter; Richard Farnell, Rochdale; Jim Fletcher, East Renfrewshire; Nick Forbes, Newcastle; Simon Greaves, Bassetlaw; Iain Malcolm, South Tyneside; Peter Marland, Milton Keynes; Terry O'Neill, Warrington; Lib Peck, Lambeth; Mohammed Pervez, Stoke; Bob Price, Oxford; Alan Waters, Norwich; and Richard Watts, Islington.
More from LabourList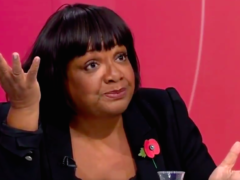 News
Shadow Home Secretary Diane Abbott has said that ending freedom of movement on 31 October "will create chaos,"…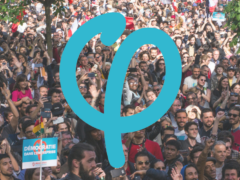 Comment
"Qu'ils s'en aillent tous!" – Jean-Luc Mélenchon In the centrist imagination, "populism" is understood as a caustic, anti-democratic…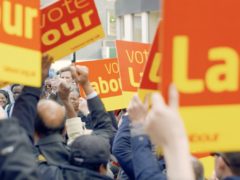 Comment
In my previous article on trigger ballots, I wrote about how it has become much easier to "trigger"…