In 2013, Ed Miliband's Labour Party was riding high in the opinion polls with an 11 per cent lead. The party was coming up with inventive ideas and a transformation from the centrist days of New Labour.
At the time I went to hear Tim Montgomerie, the Tory commentator, speak at a Fabian Conference. He outlined how the Tories would erode the Labour lead. His predictions came true and we were landed with David Cameron and a majority Tory government in 2015. He pinpointed specific areas where the Conservatives would erode Labour's lead.
On the left we need to walk in the expensive and tailor-made shoes of the Tory strategist. We need to understand their perspective to ensure victory for our ideas and solutions.
Currently Labour are buoyant, united and brimming with ideas. Today Labour posted an eight point lead in the polls. Contrast that with a beleaguered Conservative Party with wafer-thin mint of a Queen's Speech. Jeremy Corbyn seems to be a prime minister in waiting. He's the man of the moment, even headlining the Pyramid Stage at Glastonbury. Theresa May seems to be drowning with a cabinet that is looking on with disdain and holding tightly to their own lifebelts.
So what will that Tory strategist be thinking about how to hold onto power? And how do we in the Labour Party counter that plan?
Tory strategy – They will Theresa May until the stink around the general election subsides. Then they'll replace her with more credible face.
Labour response – The parliamentary Labour party needs to ruthlessly expose not just the vacuum within Tory leadership but also the bankruptcy of their political and economic programme. Labour needs to be ebullient with an alternative message of hope.
Tory strategy – Politically focus on Brexit and paint themselves as a patriotic force against a monolithic European Union.
Labour response – A clear and positive vision for a re-framed relationship with Europe that focuses on economic well-being of the communities that have been left behind by the decline in manufacturing.
Tory strategy – Blame Labour for the chaos that is coming. Industrial unrest, Brexit weakness, economic slowdown, local authority bankruptcy – all these will be pinned on Labour with spurious causal links.
Labour response – Labour needs be a constructive critic of government policy, clearly outlining alternative strategies. With potential industrial unrest, Labour needs to show solidarity with trade unions while focusing on the bigger picture that distribution of wealth needs to be fairer for all parts of our communities.
Tory strategy – The mainstream media will continue to favour the Conservatives. They will get more savvy with social media.
Labour response – Labour needs to build alliances with the media. There are parts of the media – the Mail, Telegraph and Sun – that will continue to be hostile, they are a lost cause. But the BBC, ITV and Sky are all key broadcasters that can provide a counter-balance. Also, there needs to a rapprochement with newspapers like The Guardian and The Mirror. The dynamic and witty use of social media needs to be developed. This viral tool is unpredictable and organic, it relies on capturing a mood and growing it's own momentum. Labour's mass membership can be a formidable force.
Tory strategy – They will seek to build division within the Labour Party. Labour now has a mass membership and that is a tremendous asset. The Tories will stir and seek to cause trouble between Labour MPs and local memberships.
Labour response – This is tricky. At the moment there is a post-election harmony. This will take magnanimity and humility from all parts of the Labour movement. We all need need to harmonise as a choir of broad voices. Labour has always been a progressive alliance. Perhaps, ensuring that harmonious choir sings together is Jeremy Corbyn's greatest challenge.
Tory strategy – The Tory chancellor will find ways to be seemingly generous. There will be a language of an "end of austerity".
Labour response – Where the Tories do change course this should be loudly applauded. In reality, this is likely to be too little and needs to be forensically exposed from all within the Labour party.
If Labour are able to build a consensus for change and counter a Conservative strategy we could be on the precipice of the most significant political change since 1979.
Richard Bulmer is a Labour activist in Sheffield Central.
More from LabourList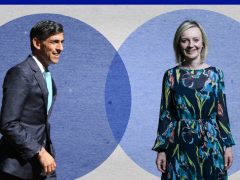 Comment
Rishi Sunak and Liz Truss have now gone head to head in six hustings with Tory members in…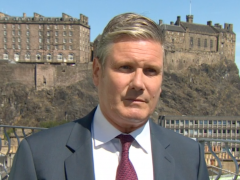 News
Keir Starmer has said that he will set out a "comprehensive set of proposals" to combat the cost-of-living…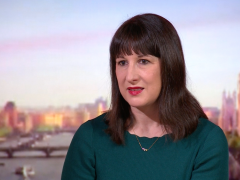 News
Rachel Reeves has urged the Tory leadership candidates to "stop playing to the gallery" and come up with…