LI am a maths teacher, I have been a maths teacher for the best part of 12 years in various schools across Essex and here is a fact that won't come as too much of a shock to you, I love maths. Throughout my career to date I have taught thousands of students, some of whom even share my passion for algebra, I remember one student recently whinging when we went on to look at fractions because, and I quote directly "I love algebra".
However, for some students that I have taught maths is not their favourite thing. Now that's not to say that they don't think maths is important and it's certainly not to say that they don't work hard, enjoy aspects of the lesson and even come away with good results. For those students, maths is seen as something that needs to be done, a subject that needs to be passed so they can put it on their CV. In actual fact their enjoyment comes from other subjects. As their maths teacher I love seeing the "quiet" children in my classes really come alive when they talk about their recent projects in product design, their composition in art or their performance in drama. One student astounded me a few years ago when she said to me that she was in the school production and asked if I would go and watch it. This quiet "wallflower" turned into a confident "wicked witch of the west" before my very eyes. What a performance, that girl is going places!
These subjects, deemed by this government as not being "important" enough are in real danger of being removed from the curriculum. Not only because there is so much focus on the so called core subjects like maths and English but also because many of the subjects I have listed above are too expensive for schools to run.
To be fair to many schools this makes logical sense: if budgets need cutting then it's got to be those subjects that require specialist equipment like technology – a power drill is more expensive than a protractor – that will have to go. However, with many decisions that are based on the need to reduce a budget it is the people, and in this case the students, who will suffer. If a student wants to go on to have a practical career then he or she needs the opportunity to study practical subjects at school. Similarly if they find that subjects like drama – I think of my "wicked witch" – are the best ways for them to express themselves as they go through school then we shouldn't devalue or remove them.  
I say this as a maths teacher, if students have a narrowed curriculum, with the only focus being on "core" subjects like maths then they are doing too much maths. What we need is a broad curriculum, one that not only caters for every child but also for every part of that child. So if you are a teacher of a subject that is told your subject isn't important, I urge you to fight your corner. We need students leaving school with a wide range of skills. Otherwise we'll find ourselves with a larger skills gap in a number of important areas than we already have.
Which brings me on to my final point about the narrowing of the school curriculum caused by budget cuts, that being the effect that it has on the employability of our students.  We see headlines all the time about the lack of practical skills being taught in schools.  Yet clearly school budgets being cut are not going to address that issue.  If we really do want to ensure we have students that can fill that skills gap in all areas, from practical construction to more abstract design work, then we need to give them opportunity to gain experience in these subjects sooner rather than later.  
Philip Hammond, the chancellor – who is actually an alumnus of the first school I taught at in Essex – claims the Tories intend to invest in schools. However, as it is his party, in coalition with the Lib Dems and now the DUP, who have overseen these sweeping cuts and been the architect of this narrowing of the curriculum, I remain sceptical. Particularly as Progress 8, the new measure of schools improvement, has further emphasis on English and maths. I suspect when Labour does return to power it will have its hands full repairing the damage that we have seen to schools over recent years. It is important to ensure we have a curriculum that is fit for purpose and means our students are fully equipped for employment, and life in the 21st century.
Chris Vince is a secondary school maths teacher and was a parliamentary candidate in Chelmsford in 2015 and 2017.
More from LabourList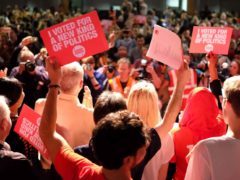 News
Momentum, the grassroots organisation that was born out of Jeremy Corbyn's 2015 leadership campaign, has launched an all-member…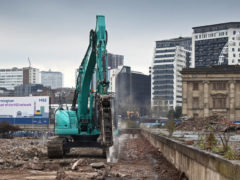 Comment
Doom-mongers and NIMBYs are out in force. Our poor excuse for a Prime Minister, Boris 'piffle' Johnson, has…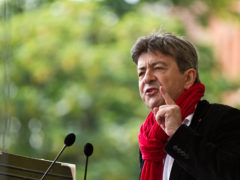 Comment
A recent LabourList article suggested that we in the Labour Party have much to learn from Jean-Luc Mélenchon,…