The latest crime statistics present a damning indictment of the Tory record on policing and crime. In the past year alone, recorded crime has increased by 10 per cent, of which violent crime is up 18 per cent, and Action Fraud, the UK's national fraud and cyber-crime reporting centre, recorded a staggering 20 per cent increase in offences. It's clear that robotic statements from ministers claiming that crime is falling don't wash with the public, who can see the reality with their own eyes, but, how should Labour respond?
Inadequate resources are undoubtedly at the heart of the problem. The substantial fall in police funding since 2010 is well documented, as is the loss of almost 20,000 police officers. However, the distributional effects of the cuts are less well understood. While the government continues to repeat its mantra that it will "protect overall police spending", the cuts to police grants have disproportionately affected city regions in the Midlands and the north of England. According to the National Audit Office, the five police forces with the largest proportion of grant funding are city regions outside of London, with four in the top five for real-terms funding cuts since 2010. These areas have unsurprisingly experienced some of the largest reductions in police numbers.
Under current plans, the same forces will continue to be the hardest hit. The government's proposal to protect the grant in cash terms and leave police and crime commissioners to try to make up the shortfall by increasing the council tax precept simply won't work. In many places outside of the south-east, the precept is not enough to make up the difference, and with inflation likely to run at more than two per cent for the next few years, we're set on a course of unrelenting cuts for too many police forces.
Since 2010, West Midlands Police, which serves my constituents in Birmingham Selly Oak, has had its budget cut by 27 per cent in real terms. The government is now demanding more cuts to its budget, while forces in affluent Tory areas, like Surrey, stand to see a real-terms gain. It's time the home secretary switched to a policy of savings based on net budget and not the grant if there is to be even a hint of fairness, but this forms only part of the wider challenge presented by the latest crime statistics.
Police chiefs recognise they are ill equipped to handle the changing nature of crime, particularly its migration from street to cyberspace. The Office for National Statistics (ONS) records fraud as the most commonly experienced crime in England and Wales, with 57 per cent of fraudulent activity taking place online. However, numerous reports by Her Majesty's Inspectorate of Constabulary are critical of the capacity of forces to deal with fraud, noting that many specialist units have high vacancy levels, are overburdened by mounting caseloads and remain under-resourced. Crime is increasingly being committed online, and the latest release of crime statistics reveals that the police are not even recording the majority of it. The ONS estimates that 83 per cent of fraudulent activity and cyber-crime is unreported, meaning that more than 4.3 million incidents have gone unrecorded and unpunished in the past year alone.
It's evident that the police need to adapt to the shifting pattern of crime as well as continuing to deal with more traditional forms, but with budgets and personnel already stretched to breaking point, and many forces failing to invest sufficiently in technological modernisation, it's difficult to see how this can happen. The fact that just one in 150 police officers deal with "economic crime" as their primary duty despite growing number of offences should make alarm bells ring, as should the fact that less than a third of police activity is actually related to solving crimes. Even those forces that have invested in extensive crime modelling are discovering that the daily incident figure is 30 per cent higher than they had anticipated and that's before major incidents, terrorism or EDL marches are accounted for. It's time the government started taking seriously the fact that crime is on the rise and our police are struggling to cope.
There is an opportunity for Labour to present an ambitious plan to repair the damage the Tories have inflicted. While the recognition that a greater uniformed presence to regain control of the streets is a manifesto commitment we can be proud of, the complexities I've highlighted aren't going to be remedied by 10,000 extra police officers alone. We must improve our offer by engaging in a new dialogue with the police and the public.
Street crime, assaults and anti-social behaviour require a much more determined response. That might mean looking again at stop and search rules and recognising that knife crime can't be tackled by a few restrictions on online purchases. It may be that new and relatively inexpensive technology, like drones, have a role in dealing with some anti-social behaviour. Fraud needs to be seriously addressed, but as long as banks think it's in their interests to cover it up and pass the costs onto their customers, it won't be. We should consider the merits of forensic accountants and an obligation imposed on banks and other relevant institutions to report fraudulent activity.
The last Labour government brought down crime by taking control of our streets, developing neighbourhood policing and introducing measures such as community safety partnerships. The next Labour government will need to show a willingness to address the changing face of crime, as well as demonstrating that it once again intends to be tough on crime, tough on its causes and realistic about police budgets.
Steve McCabe is MP for Birmingham Selly Oak and chair of the Parliamentary Labour Party's home affairs group.
More from LabourList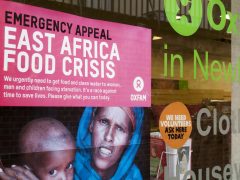 Comment
Someone in East Africa dies of hunger every 48 seconds. This is the result of the imperfect storm…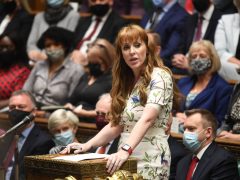 News
Angela Rayner has accused Boris Johnson of "watering down the rules to save his own skin" after the…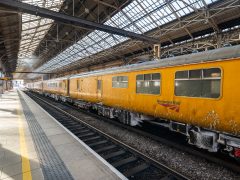 Comment
Network Rail, the company that owns and maintains Britain's railway infrastructure, has recently announced plans to cut over…