The Taylor Review may have been written by the former head of Tony Blair's Downing Street policy unit but many of its proposals just aren't right for the Labour Party. And if there's one thing the original party of the working class must get right, it is working practices.
The difficulty with modern work is that at the moment, the line between employment and self-employment is about as clear as mud. And it's mud that many vulnerable workers are up to their necks in. Because although there are a great many legitimately self-employed people who benefit from the "gig economy", there are also a number of unscrupulous employers who use the confusion to exploit workers.
There is particular confusion because in UK employment law, there are three categories. As well as employees and the self-employed, it also recognises a worker category, which blurs with the other two. And, as Matthew Taylor's Review of Modern Working Practices rightly points out, "this is where there is the greatest risk of vulnerability and exploitation".
But the challenge for Taylor – and anyone trying to navigate the tangled world of modern employment law – is dividing these groups in a way that works for both vulnerable workers and the legitimately self-employed. With a heavy-handed approach you destroy the flexibility of the legitimately self-employed, and so stifle one of the most dynamic and productive sectors of the UK economy (they contribute an estimated £255bn – enough to fund the NHS twice over). But use too light a touch and you let the confusion persist and proliferate, further harming vulnerable workers.
Taylor's headline policy proposal – the creation of a new "dependent contractor" status instead of the existing "worker" category – doesn't actually do much to help either group. Although a nice idea on paper, replacing the worker category with a new alternative would just add to the confusion in the gig economy.     
If Labour really wants to tackle exploitation in the gig economy, there is only one real solution. And, to drag up an old adage, the most sophisticated solution is often the simplest: Labour should argue the case for a clear, statutory definition of self-employment.
Right now, although there are clear legal definitions for both employee and worker status, there is no statutory definition of what it means to be self-employed. At present, as the Law Society said in their submission to the Taylor Review, to legally prove you are self-employed, you must "understand complex legislation, spread over many Acts, and be aware of a mountain of case law".
It's because of this confusion and lack of definition that a small number of unscrupulous businesses can wrongfully claim their workers are self-employed, thus denying them legal rights and protections. Creating a statutory definition, as the Association of Independent Professionals and the Self-Employed (IPSE) has called for, would clear this confusion. It would also allow Labour to not only fulfil its manifesto pledge to clamp down on bogus self-employment but also protect the flexibility of the legitimately self-employed, a group Labour has rightly called "a vital […] sector of our economy".
In its manifesto, Labour discussed the need for new statutory definitions of employment status. So arguing for the introduction of a statutory definition of self-employment should be no great leap from there. The leadership just need to make sure they argue for a definition that works – based on the practical realities of self-employment: autonomy in work, control over working arrangements, independence from clients and business risk.
Jeremy Corbyn is now at the head of a newly reinvigorated and dynamic Labour Party that has every chance of getting into power in the near future. But, if they gain power, they will do so at a time of near unprecedented political and economic turbulence. Corbyn and his team must be prepared with effective and transformative economic policies. Protecting not only vulnerable workers, but also the self-employed – one of the fastest-growing and most dynamic sectors of the modern economy – is a good place to start.     
Tristan Grove is press and PR officer at IPSE and chair of the Young Fabians Communications Network.
More from LabourList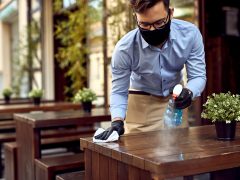 News
Analysis published by the Labour Party has found that millions of people across the country are working without…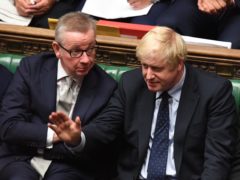 News
Angela Rayner has declared that taxpayers' money is not a "personal cashpoint" for ministers after emails revealed that…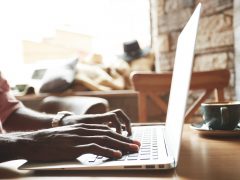 Comment
UK employees have long been subject to a notorious 'long-hours culture'. In 2019, UK workers were already working…