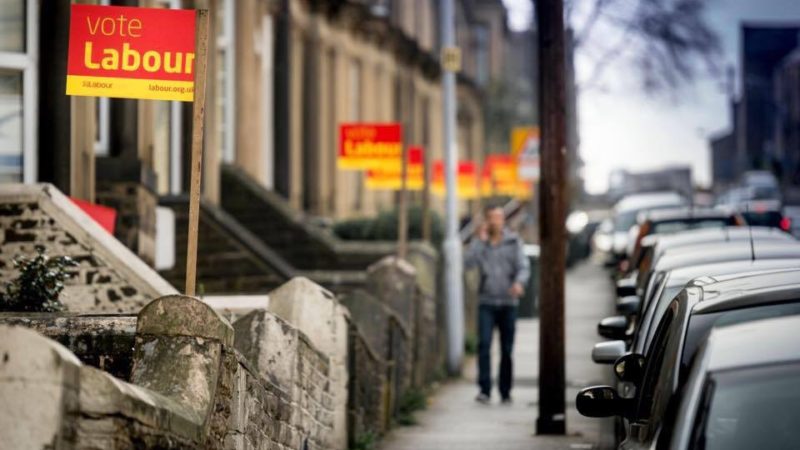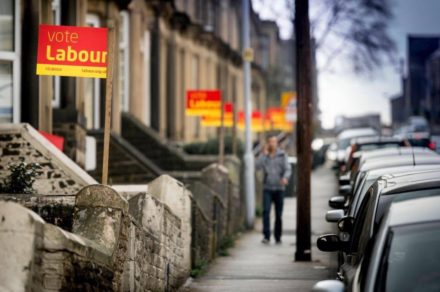 It has been just over four weeks since the election, the dust is settling, parliament is getting on with business and we await to see when the next election will be. With the DUP deal and the passage of the Queen's speech, it looks further off than we initially thought. So we need to concentrate on how we prepare.
When I put my name forward to be the candidate in Chipping Barnet, no one thought that five weeks later it would be one of the most marginal seats in London. This, after all, was the seat that, along with Chingford and Woodford Green, withstood the 1997 Labour wave across north London. Now Theresa Villiers has had the majority in this once-true blue seat reduced to 353, a majority built on loaned votes from UKIP. Chipping Barnet was the one seat in the borough where UKIP did not put up a candidate, gifting its share of the vote to Ms Villiers and her hard Brexit views. For an MP who had at majority of almost 12,000 when she became minister for Northern Ireland in 2012, this must be disconcerting.
Looking back on election night is a strange exercise. We know that in Barnet, Labour won on election day; more than a quarter of Barnet's voters, however, had voted by post, before the dementia tax debacle, before the Labour surge and before the Tory party campaign fell apart. This meant the surge was held back for the time being. People also voted before polls showed that the two other Barnet constituencies, Hendon and Finchley & Golders Green, were winnable for Labour. Voters made decisions on tactical voting when none of the seats looked to be in contention. We will never know what might have been — and there is no point speculating.
What is clear is that change is coming to Barnet. All three MPs now have majorities of less than 2,000, and all are prime targets for Labour next time, whenever that may be. This change, however, has been coming for a while: in 2014 the Conservatives retained the council by a majority of one. At the same time, in Chipping Barnet, more Labour councillors were elected than Tory, and it seemed the writing was on the wall. In 2015, Amy Trevethan fought the seat for Labour and reduced the Tory majority by approximately 4,500. In 2016, strong London mayoral and Assembly votes, as well as a high vote for remain, showed everything was moving Labour's way. The constituency is clearly becoming winnable for us.
Barnet Labour councillors and activists are not complacent, however, and have been showing us all how we should respond to this unexpected result. Within 10 days they were back on the doorstep, encouraging voters to vote for a Labour council in May 2018. The buzz and excitement that accompanied the last few days of the 2017 election campaign were still there when we started doorknocking on the 17th,  and is still evident whenever we spend time out talking to voters. The support is still there, and what we as a party need to do now is to make sure we locate it. More than 25,000 people voted Labour in Chipping Barnet this year, more than ever before, and we must keep them doing so. Moving forward from this election, we have to learn from the past. Labour has had great victories before, but as we saw in Scotland and Copeland, heartlands can be lost and majorities can trickle away. Labour needs to become part of our local communities, engaged in and supporting local campaigns, providing supporting voices, as we have over Fair Funding. That is how we keep the seats we won and build for a future Labour government
The year 2017 will go down as a good one for Labour. We built on previous successes. We reduced the Tories to a minority government. We came together. But going forward we have to keep working together and stay united. We also need to reach out to communities that do not feel we represent them. Whenever the next general election comes along, we need to be ready with a message that speaks to people, coupled with well-tuned local campaign teams.
All these new marginals have one thing in common: they need looking after. The new Labour- held marginals need their MPs to be fantastic local champions, in the way Emma Dent Coad has been in the wake of the Grenfell tragedy. We have to be in permanent election mode in the marginals that we have to win to form a government – so no holiday! We need local campaigners out now, doing what Labour does best, the ground game, talking to people and convincing them that a vote for Labour is the right thing. The snap election surprised us all, not only in terms of it happening at all, given Theresa May's assurances of the opposite, but in the result. We need to ensure that this surprise continues to work in Labour's favour.
Emma Whysall was the Labour candidate in Chipping Barnet, missing out on become Labour's 263rd MP by just 353 votes. She was up against former Northern Ireland secretary Tory Theresa Villiers in a seat that has never been Labour.  
More from LabourList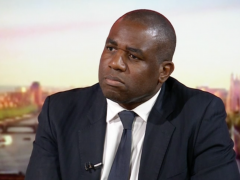 News
Sunday Morning Shadow Foreign Secretary David Lammy rejected the suggestion that Labour would enter into an electoral pact…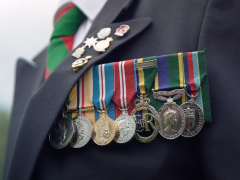 Comment
The first duty of any government in the UK is to protect our nation and its citizens. Whether…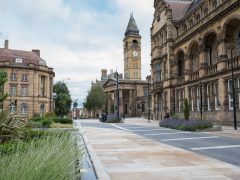 Comment
Labour won a historic by-election in Wakefield, our first such victory since winning Corby in 2012. This success…