The once much maligned Jeremy Corbyn shocked the political world in June by exceeding all expectations and denying Theresa May her coveted overall majority. This, coupled with the ever-stagnating possibility of a second general election before the year is out, meant Labour could have been excused for allowing itself time to pat itself on the back and revel in a little schadenfreude.
Despite being afforded such possibilities, Labour has, however, astutely decided to continue building momentum and go straight on the campaign offensive. The Labour leader announced he will visit all 73 of the Conservative-held marginal seats, where the incumbents feature high-profile names such as Boris Jonson, Ian Duncan Smith and Amber Rudd, as he promises to reinforce the message to voters that there is a viable alternative to Tory austerity. But while this non-stop election campaign is commendable, not to say essential, given the Conservatives are cosying up with the DUP, the party needs also to ensure that it nurtures the relationships it has forged with the country's traditionally disengaged youth.
Labour's turnaround in fortunes has made it a political force once again and ensures that there is now a meaningful and united opposition able to hold this shaky government to account. The mandate for its progressive vision of equality and opportunity wouldn't have been possible, however, if not for the work of Labour's youth movement and its new wave of support. A YouGov poll found that 57 per cent of 18-19 year-olds and 59% of 20-24 year-olds went to the ballot box on 8 June, up 14 percentage points from two years ago. Nevertheless, when compared with the fact that those aged 70 and over, staunchly Conservative supporters, turned out in their droves, with 84 % voting for Theresa May, it's clear that there is still a lot of work to do.
This work begins with the manifesto promise of scrapping tuition fees. The possibility of aspiring students being able to further their education without a crippling financial burden electrified the election campaign and invigorated many of my generation's involvement in politics. As such, Labour needs to ensure that this is more than just a soundbite that loses traction as election fever subsides, and that it is a policy the party feels strongly about.
The young hold the balance of power. My peers and I not only have the most to offer the country, but will also feel the negative impacts the longest if the Tory agenda continues.  As a recently qualified teacher, the debt I have so far accumulated is in excess of £50,000. I felt the full brunt of Nick Clegg's feckless tripling of tuition fees and during my three years at university had to take out the highest rate of maintenance and accommodation loans. Add to this the extra £9,000 I had to pay for the privilege of learning to teach — full time and unpaid — it is easy to see why the young feel they have been ignored, victimised and forgotten.
This isn't a millennial rant, but rather a call to arms. We need to keep pushing and keep supporting a Labour government that has our interests at its core. A transformation of the education system, for example, will benefit all. Schools need to fill more and more places each year, and training-providers are seeing lower and lower numbers apply. The government's solution of throwing money at trainees of individual disciplines is failing and needs to be revolutionised.
On the surface there may appear to be a logic to this scheme of throwing money at science, geography and maths trainees — it's simply supply and demand. Schools are having trouble recruiting, so offer them £25,00 as way of an incentive. The truth of the matter is, however, that many trainee teachers are simply completing their training year — in which they receive more money than they will when fully qualified — and then leaving the profession. What this also does is stop people training in subjects where they aren't being offered money, which will soon lead to mass shortages in all departments. A fairer solution is surely to offer free training alongside a fair wage for all trainees under the proviso that they work in the industry for at least five years. The same can be said for nurses and midwives.
If the government continues to exploit the young and inhibit social mobility to such an extent that people from poorer backgrounds are too frightened to further their educations then the problems will continue and multiply for generations to come. The scrapping of tuition fees is sacrosanct and Labour needs a clear and consistent message if it is going to further mobilise the young Labour movement and convert appealing policies into tangible, country-saving votes.
Niall O'Connor teaches politics and philosophy at a sixth form in Bedford and is a Labour activist.
More from LabourList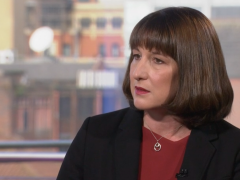 News
Rachel Reeves has argued that banning emergency service workers from going on strike is the "wrong solution to…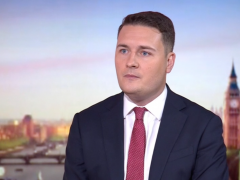 News
Wes Streeting has pledged to maintain key standards for patients and argued that targets are "vital" to ensure…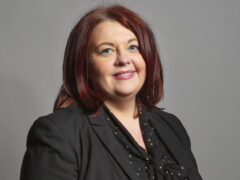 Comment
"We've had 12 years of a Conservative government who, quite frankly, are failing the people of this country…