With chancellor Philip Hammond apparently having scrapped the review into fixed-odds betting terminals (FOBTs), now is the time for a serious and co-ordinated campaign in the Labour Party and in the country against the scourge of gambling addiction.
After a series of high profile stories about the damaging impact of gambling, public attitudes are hardening. A recent report by the UK Gambling Commission, a body established by the last Labour government, found that the proportion of people who believe gambling is dangerous to family life has risen from 62 per cent in 2010 to 69 per cent today. In the same period, the proportion of those who think gambling should be actively discouraged has risen dramatically from 36 per cent to 55 per cent.
Meanwhile, the government has been torn between a Treasury concerned about tax receipts on one side, and the Department of Culture, Media and Sport (DCMS) and the DUP on the other. With the Tories divided and dithering again, it is up to the Labour Party – driven by its values of social justice – to stand up against the scourge of gambling addiction and a laissez-faire attitude that allows betting companies to prey on some of the most vulnerable people in our society.
With around half a million British people dealing with serious gambling problems at any one time, Gambling Watch UK says that the scale of gambling problems represents a similar social issue to that of class A drug abuse. Moreover, last year British people lost £12.6bn through gambling. To put that into context, that's more than the nation spends on takeaway food each year.
Some £1.8bn of that amount was lost to FOBTs, famously dubbed the "crack cocaine" of gambling. Tom Watson, Labour's deputy leader and shadow culture secretary, has said that the cash sum would "make a better contribution to the economy if spent elsewhere".
When we campaign on the issue, we should make it absolutely clear that the lack of regulation in this case is a net negative for the economy, not a positive, as the Association of British Bookmakers and many Tories would have us believe. As Watson says, "if Philip Hammond was so concerned about his bottom line, maybe he shouldn't have approved a £1bn sweetheart deal with the DUP".
With the explosion of online gambling in recent years, betting outlets have been able to appeal to a new generation of gamblers. There are now more than two million online customers alone in the UK, with "in-play" betting making it easier for gamblers to bet as games are underway. The so-called "remote sector" now accounts for 32 per cent of the total market share. Meanwhile, regulations simply haven't kept up with the changing reality of gambling in 21st century Britain and many thousands are suffering from the consequences of a neglectful approach from government.
Away from the internet, traditional betting shops have "clustered" in in deprived areas, blighting towns that vote Labour and count on our party to stand up for them. Of the 62 constituencies where gamblers lost more than £5m in 2015-16, some 47 are held by the Labour Party. The Campaign for Fairer Gambling clearly states that this shows bookmakers are cynically targeting the most deprived parts of the country. What more reason do we need to stand up now?
If class lies at the heart of the gambling menace, so too does race. A study recently revealed that a whopping 61 per cent of Paddy Power's 349 betting shops are located in areas where there is an above average level of people born outside Britain. Higher levels of gambling will only compound issues around education, social cohesion and financial problems in communities that face disproportionately greater challenges anyway.
There are some practical steps that Labour is already demanding, such as reducing the maximum FOBT stake from £100 to £2 a spin, bringing them in line with other gaming machines in Britain. However, Labour needs to be both more vocal in advocating such measures and bolder in suggesting what else can be done to stand up to the predators.
With class at the heart of problems connected to gambling, it is also necessary to look at related issues, like poverty. To protect people on lower incomes, we should propose a system in which people can only bet a certain amount according to their income level, whether online or in the shop. This would require an integrated national registration system and sophisticated monitoring, overseen by a well-resourced regulatory body, but such steps are entirely necessary as the industry has shown again and again that it is unwilling and unable to self-regulate effectively. Bookmakers should also move towards cashless payments to keep track of transactions and to stop addicts gambling with borrowed cash, in some cases money coerced from vulnerable family members.
These are just a couple of suggestions – and of course the issues and workable solutions extend much further. However, it is vital we begin the discussion now and step up the campaign. Only with tighter regulation, delivered consistently, can we begin to shift attitudes and effectively tackle the cycle of desperation, family breakdown and financial ruin to which gambling addiction often leads.
Ibrahim Dogus is an entrepreneur and chair of SME4Labour. He was Labour's parliamentary candidate in the cities of London and Westminster at the general election.
More from LabourList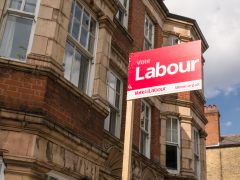 Comment
Swindon Labour was delighted and excited to welcome Keir Starmer, Angela Rayner, Rachel Reeves and a host of…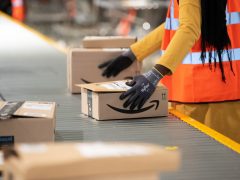 News
GMB has warned of a "summer of strike chaos" at Amazon after the union announced six further days…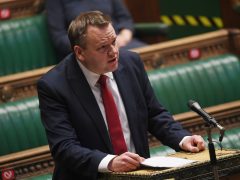 News
Nick Thomas-Symonds has argued that the "devil is in the detail" of the UK's agreement to join the…