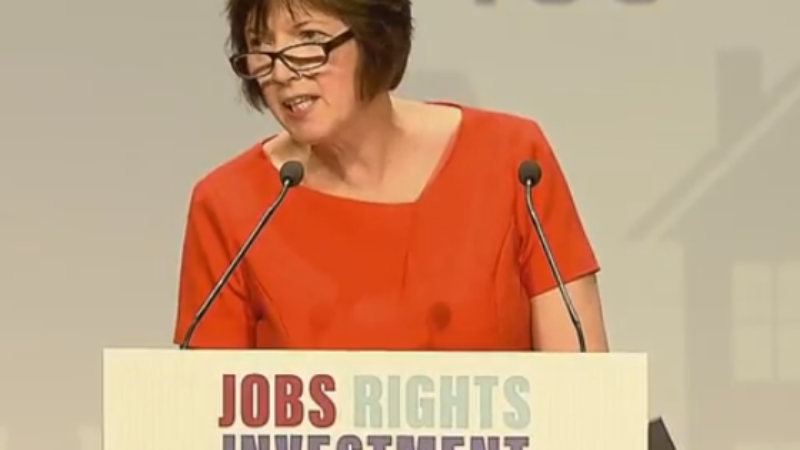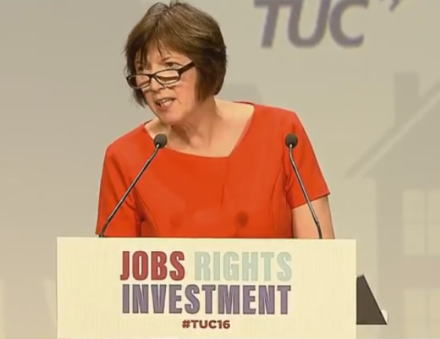 The government have "watered down beyond all recognition" key reforms to corporate boardrooms, TUC general secretary Frances O'Grady warns.
The Tories have announced plans designed to curb reckless behaviour from company directors, but the plans on giving workers a say in boardrooms are much weaker than expected.
The TUC leader said: "This is a far cry from Theresa May's promise to crackdown on corporate excess. It's a feeble proposal, spelling business as usual for board rooms across Britain."
"The prime minister's pledge to put workers on company boards has been watered down beyond all recognition. This now amounts to little more than a box-ticking exercise.
"Firms will rightly have to publish the pay gap between bosses and ordinary workers, but we are concerned that the government's calculations will take the focus off the lowest-paid," she concluded.
On the BBC's Radio 4 Today programme, O'Grady went further, accusing May of "bottling it".
She was joined in her condemnation by Unite's general secretary Len McCluskey, who said: "Once again the big business lobby has brought the Tory party to heel."
Rebecca Long-Bailey, Labour's shadow business secretary, said the plans were "just more crony capitalism from the Tories, who once again prop up the rigged system for the few at the expense of the many."
She added: "The Government wants the Investment Association, the trade body for the City's largest investors, to keep this register. So, it begs the question, who are the Tories creating this for?"
"The UK is one of the most unequal developed economies. Too many at the top enjoy eye-wateringly high salaries and rewards like gold-plated pensions while the workers who have helped make them so rich struggle more and more to make ends meet," McCluskey continued.
"We see it in the wealth enjoyed by bank bosses while bank workers have to make ends meet on breadline wages. We see it too at our national carrier where the fat cats at British Airways earn many hundreds times more than cabin crew on £12,000 and food vouchers."
"Today's announcement only confirms that the Tory government is washing its hands of its responsibilities to change the broken corporate culture in this country."
"If the government is serious about redressing the imbalance then it must support collective bargaining and stop decrying trade union members as somehow the `enemy of the state'. Survey after survey has found that where unions are present workers are more justly rewarded, so we are absolutely part of the solution."
More from LabourList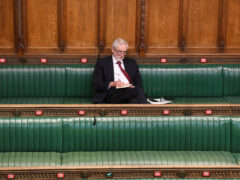 News
Keir Starmer will use Tuesday's meeting of Labour's ruling national executive committee to confirm that Jeremy Corbyn will…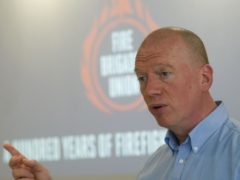 News
The Fire Brigades Union has called on the TUC to lead a "mass movement of non-compliance" with the…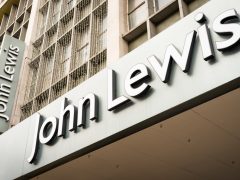 Comment
Nearly 100 years ago, the John Lewis Partnership was created after the founder's son, John Spedan Lewis, saw…