By Rebecca Long-Bailey and Chi Onwurah
Business – it's a man's world, right? That's what we were historically told by children's toys and television ads showing girls aspiring to be ballerinas and princesses while boys grow up to be the construction worker or the engineer.
Now we have certainly come on a long way since the gender stereotypes of decades gone by but it is clear that the mismanagement of our economy by this government has affected women disproportionately.
Women have suffered more than men from the government's austerity agenda and the "gender pay gap" between female and male employees remains stubbornly wide at 18.1 per cent according to the ONS, with more women than men on the national minimum wage.
Indeed a recent report by the Runnymede Trust and the Women's Budget Group have confirmed that women are hit harder than men across all incomes groups, with BAME women particularly hard hit. Asian women in the poorest third of households will be £2,247 worse off by 2020, almost twice the loss faced by white men in the poorest third of households (£1,159).
We are clear however that there is no way out of this failed economic model without a government that is prepared to intervene in the economy and to put power in the hands of people and their local communities.
During the general election we announced our industrial strategy designed to do just that – and to create a million good jobs over the course of the next parliament.
We stated that we would rebuild and transform the British economy with an industrial strategy centred around three pillars: national missions to tackle the biggest challenges facing the modern world; cross-cutting policies to create a fertile ground for business activity; and co-operation between employers, workers and government at a sector level to strengthen existing industrial strengths and cultivate new ones.
Unlike the Tories, whose industrial strategy green paper amounted to little more than a cobbling together of existing policies, our industrial strategy has real teeth. It will be powered by our national investment bank and national transformation fund, which together will provide the investment our economy so desperately needs.
Our plans for a national education service would mean that everyone could retrain and re-skill at any time, particularly benefitting women who may have been culturally steered away from certain career choices or had caring or other responsibilities which prevented them studying.
We also advocated taking a more active and collaborative role in the economy, working with employers and trade unions and using all available policy levers to create the industries and high paid high skilled jobs of the future.
This is an industrial strategy for a richer, fairer Britain. One that recognises that redistribution isn't enough; job quality and work satisfaction also matter. That it matters where growth comes from and who that growth benefits. One that creates greater wealth in our country and makes sure that everyone has a fairer share in that wealth.
Jess Phillips, chair of Labours women's parliamentary Labour party was recently quoted as saying that industrial strategy had nothing for women, being all about "men with shovels".  She was clear that she was not talking about Labour's industrial strategy however and quite right too, because we are proud that the team leading Labour's industrial strategy consisted largely of women, spearheaded by a female shadow secretary of state for business, energy and industrial strategy – a lawyer – and a female shadow minister, an engineer.
The government's industrial strategy could however be guilty of the aforementioned accusations, focussing on just a few handpicked sectors – targeting only 10 per cent of our manufacturing base and only 1 per cent of the whole economy, according to research from Sheffield Hallam University.
The government's strategy doesn't even mention major sectors such as retail and hospitality, despite their importance to British economy. The retail sector employs more people than any other in the UK, and has a far higher rate of female employment than traditional manufacturing. We've pledged to found a new Catapult Centre for retail, which will help to drive productivity and wages across the sector.
In terms of infrastructure and construction – the construction and engineering sector is a major part of our economy, and investment in infrastructure benefits people of all genders across Britain. Labour's manifesto pledged massive investment to transform the infrastructure we all rely on, from better transport links and faster broadband connections to cheaper energy. In stark contrast all we seem to get from government are re-announcements of the same investment pledges and indeed the shelving of major infrastructure projects such as the electrification of rail lines.
It is true however that more men would be employed in "shovel-ready" construction projects than women: in the housebuilding sector, for instance, only 12 per cent of employees are women. It is clear that we should see this as an invitation to break down sectoral gender segregation by supporting more women to become engineers and construction workers.  
More broadly, Labour is putting forward policies to enhance the autonomy and economic freedom of women in the workplace. Our plans to expand childcare and extend maternity pay will allow mothers to re-enter the workplace earlier, if they want to, and we have also pledged to enhance worker's rights and strengthen protections against unfair redundancy.
Crucially, our plans for a real living wage of £10 an hour and a maximum pay ratio in the public sector will disproportionately benefit women, who are more likely to be in low paid work. According to the ONS, 61 per cent of people earning below the living wage are women.
Many of our female colleagues in the Parliamentary Labour Party are doing great work making women's voices heard in every sphere of political and economic life. From fierce advocacy for survivors of domestic violence, to the treatment of women in the workplace, to the access women have to NHS services and much more, women's issues are an increasingly prominent part of the political agenda.
We are clear that women's issues are not separate or detached from the broader questions of how our economy works.
To achieve real economic equality for women, we need to redistribute wealth and power – the historic mission of our party.
Rebecca Long-Bailey is shadow business, energy and industrial strategy secretary. Chi Onwurah is shadow minister for industrial strategy, science and innovation.
More from LabourList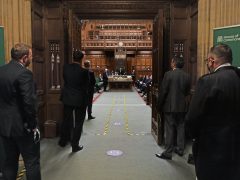 News
Tory MPs abstained on a motion put forward by Labour today against government plans that the opposition party…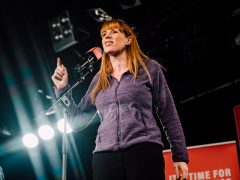 News
Angela Rayner has demanded that the Conservative Party apologise after Labour's lawyers wrote to the director of public…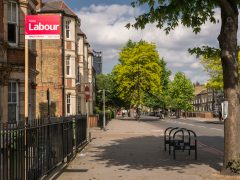 Comment
Labour is meant to be the party of the people. Rather than relying on a favourable hearing in…