I remember a rather heated conversation with a resident while campaigning in the general election. I think the man in question was just trying to pull my strings but I defended Labour Party education policy.
Despite him standing half way up a ladder and pointing a power drill at me at the time, he certainly achieved his aim.  However, he also succeeded in making me think a little more about Labour's education policy. His point was about an apparent contradiction in the manifesto about ending the culture of "teaching to tests" of primary school students and replacing it with continual assessment, which he felt cancelled out the aim of cutting teachers' workload.
I did explain that much of the continual assessment can be based on teachers' judgement, rather than putting young children through a rigid examination process, and would actually cut down the amount of marking. Although as teachers we don't mark final exams, it is the case that any increase in internal assessment severely increases our workload. As a mathematics teacher I am certainly luckier than some on this count.
It seems to be a firmly held belief amongst Labour activists, candidates and supporters, that our 2017 manifesto was a good one. As someone who saw his share of the vote nearly double in the space of just two years, I am inclined to agree. However, that doesn't mean that as a party we shouldn't continually refine and improve our offer for the next election, whenever that comes. This of course applies to all areas of the manifesto but I want to focus solely on education because this is obviously an area of huge importance to me.
In the 2017 manifesto there was no mention of the recent rushed changes to GCSEs which means students will receive a grade of nine to one rather than A* – G for most subjects. English and Mathematics are the guinea pigs in this academic year with other subjects following in September.
Many people, including those who have children in school, are unaware of the full extent of GCSE changes – and these are reforms which will be echoed in A-levels next year with the bizarre separation of A-level and AS-level qualifications. Nor did it talk in any great detail of the importance of seemingly non-academic subjects, which have been marginalised by this Tory government, as I mentioned last month.
If I was shadow education secretary, and I am sure Angela Rayner and her team are having these discussions behind the scenes, I wouldn't be advocating a return to A*-G grading system which would be costly. However, I would like a full review into the failings of rushing through these changes, including some subjects not having the required resources in time for September. I would also want to bring back a fully national curriculum so all students – no matter where they live in the country – get the same education. I would look to give more power back to LEAs and focus on those practical subjects like design technology and food technology that have been neglected due to Tory cuts.
The next Labour Party manifesto should talk about steps taken to help the whole student. Having worked in a school where I have seen citizenship taught effectively I would like to see this back on the curriculum.
In addition the manifesto needs to think about how it will deal with the recruitment crisis in teaching – a scandal exacerbated by the Tories and Lib Dems – by looking at the routes into teaching and retention of staff. Workload, as my friend with a power drill mentioned, is a big issue.
I think part of this comes down to the pressure that some schools are feeling. There is no doubt in my mind that the traditional way of judging schools, the amount of students getting 5 A*-Cs or the more recent three levels of progress is simplistic but I do not think the new progress 8 method is any better; in fact it is far worse. If we are to give all students an effective education then we need to end this data-driven culture in which students are constantly being broken down into statistics.
And that's just a starting point. Now for people outside education these points may seem trivial. However, it is exactly the people in education, like me, who are going to look through parties' education manifestos in detail. I have no doubt in my mind that Labour is the party for teachers and school staff. I also know that in government we would give all children the best opportunity to succeed in life. However, let's continue to show this is a priority with clear education policy – and not get too distracted by Tory smokescreens like their failed plans to introduce more grammar schools.
Chris Vince is a secondary school maths teacher and was Labour's parliamentary candidate for Chelmsford in 2015 and 2017.
More from LabourList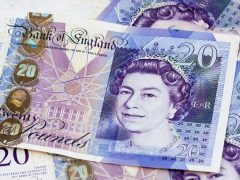 Comment
As the cost-of-living crisis bites, Labour needs long-term structural answers to growing inequality. Basic income provides such an…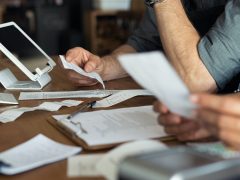 News
Half of 'Red Wall' voters would be more likely to vote Labour in a future general election if…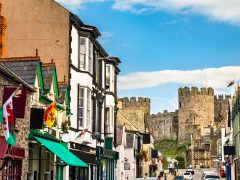 Comment
The headlines are straightforward: Labour gained 68 seats, the Independents gained six seats, the Lib Dems gained ten…