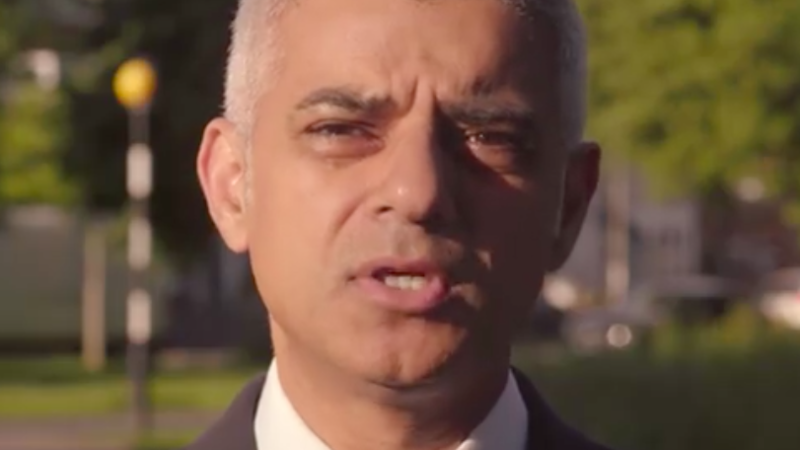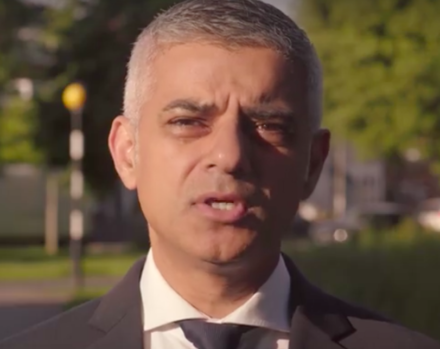 Sadiq Khan has condemned as "unacceptable" the 30 years of illness which women in the poorest parts of London can expect to face as he published a new map showing vast gaps in health across the capital.
The mayor spoke out as the new study showed London has the worst variation in health of anywhere in Britain. Women in Tower Hamlets can expect to live in ill health for 30 years, whereas the men of Enfield suffer just 11.7 years on average, new research has revealed.
Today Khan announced a five part strategy to tackle the problem, focussing on children, minds, places, communities and habits.
The problems facing the capital are stark, with the rate of early deaths from preventable causes twice as high in Tower Hamlets as it is in the City of London, the suicide rate increasing a third from 2014 to 2015, and 10 per cent of London's households affected by fuel poverty. The average life expectancy for a rough sleeper is just 47 and childhood obesity for ages 10-11 is the highest in England.
Khan said: "Leading a healthy life should not be determined by where you live – it is unacceptable that a person's wealth, background and postcode has such a major impact on their overall health. I want every single Londoner to be able to enjoy a healthy and happy life."
"London has the potential to become one of the world's healthiest major cities. If we are to achieve this ambition, we must start by reducing some of the massive inequalities that exist in the capital," he added.
"From improving air quality and reducing childhood obesity to promoting good mental health and decreasing social isolation, all of us have a part to play in improving the health of Londoners."
The full breakdown by London borough can be viewed below: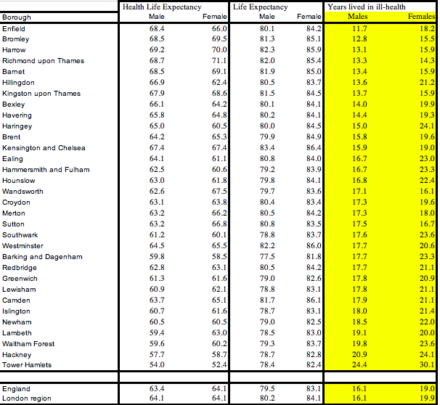 More from LabourList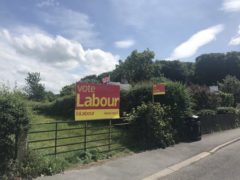 Comment
One thing that seems conspicuous by its absence is any analysis of the recent local government elections at…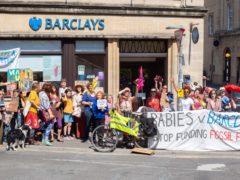 Comment
When the UN Intergovernmental Panel on Climate Change report was released last year, telling the world that we…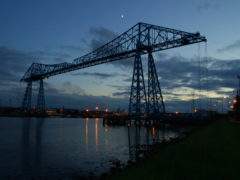 Comment
On Thursday 2nd May, Middlesbrough, an industrial town in the North East, returned an independent mayor – a…