When I first heard that there were plans afoot to change GCSE grades from the A*-G type to the 'improved' 9-1 scores I remember rolling my eyes. I was in a staff meeting at the time and looked around at my colleagues – they were a mixture of quizzical and dumbfounded. My comment at the time was that this was someone in the Department for Education (DfE) with too much time on their hands, making themselves busy. In fact with the 2015 general election looming I remember one colleague asking whether these changes would happen under a Labour government, all eyes turning to me.
However, little did I realise the damaging effect that the changes would have, on this academic year particularly, not only on those tasked with teaching it but also for the students themselves. As a maths teacher I have never been too concerned about curriculum changes. Maths is maths and hasn't changed a great deal for thousands of years. Sure they're going to bring in a few extra topics in and take some others out but overall things won't change too much. Or so I thought.
Actually as I predicted the actual change to the syllabus wasn't the biggest problem, a few topics put in and a few taken out. The fact that the exams themselves had got harder with more long winded questions worth four or five marks opposed to the usual single mark questions was a little more problematic, but something I felt my students could cope with. And, although moving from two exams in Maths to three did mean more marking when it came to mock examination time, being a seasoned marker this didn't cause too much additional work (although I have some sympathy for those new to the profession.)
However, the biggest problem I have seen has simply been down to the DfE's insistence that the new 9-1 GCSE for Mathematics and English be rushed through making this year 11 cohort the first to do them. In my previous article I commented that although it would be costly for Labour to reverse these changes if they come to power they should acknowledge the issues caused and put an end to the seemingly endless upheavals in school curriculums, particularly ones like this that have been rushed through and do not seem fully considered. I don't like the phrase political football but it is clear that politicians are using the education of our young people to impose their ideologies.
This comes on to my biggest issue since September, the grade boundaries or lack of them. Now you may say so what. You're teaching students to do the best they can so what grades they achieve in mock examinations is irrelevant. Indeed, some of us in Labour don't think that students should have their whole lives defined by a set of grades on a piece of paper anyway, right? Wrong. You see the problem with maths is that we have a tiered system, so as a teacher I have to make a decision as to whether students in my class should sit the higher or foundation tier. Chose unwisely and there are two possible outcomes, both of which could severely damage the futures of the young people whose care we are entrusted. Put a student in for a foundation tier when they could have done the higher one and there is a danger a student doesn't get as high a grade as they can (the foundation tier only goes up to a grade 5 – equivalent to a high C, with grades 6-9 only available to students sitting the higher tier paper.) However, worse still put a student in for a higher tier paper and he/she finds it too difficult and they could end up with no grade at all. I like many maths teachers across the country will have fingers, toes and whatever else they can have crossed on August the 24th!
So I come on to the challenges faced by friends and colleagues teaching other subjects, and here I take a sigh of relief that I am a maths teacher. Whereas the content of the maths curriculum isn't going to change a great deal, for subjects like English, History and Geography things are a great deal worse. History is a good example, a subject that relies on sources, usually from a text book, to support student's education. With the first cohort of year 11s due to start studying their 9-1 history GCSE in September the text books aren't even ready and won't be printed until October. This is frankly a scandal –  and one of this government's own making.
It is pleasing that both Jeremy Corbyn and Angela Rayner have spoken out about the changes to the GCSE and in particular focusing on the additional exam stress that it is creating for our students. I have had a few this year coming to me in tears because they are working so hard but do not feel they are making any headway. What Labour needs to do now, and I am sure Angela Rayner and her team will have these discussions, is ensure they have clear policy that means our young people are not under such pressures at a potentially vulnerable stage in their lives.
If you want to make wholesale changes to the GCSE curriculum, and I believe many of them are ideologically driven rather than in the best interests of students, then don't rush them through like this. Now for me, as a teacher, I will cope. After the August exam results I will have a good idea what those grade boundaries will be for next years' year 11 students and can adapt accordingly. But for those students who will soon be opening their envelopes they only get one chance. A chance that these changes could severely impact. I am not exaggerating when I say that I have had sleepless nights over exam entries and will certainly not sleep the night before GCSE results day this year. I know many of my colleagues will feel the same.
I feel confident however, that the next Labour government will heed the advice given, not just by me, but the thousands of teachers and students who have been forced to work through this difficult academic year. Labour education policy will not introduce rushed through, wholesale changes, but will spend time developing a truly national curriculum that caters for the whole child and ensures that they leave school a well-rounded, confident people equipped with the skills to tackle whatever life throws at them.
Chris Vince is a secondary school maths teacher and was Labour's parliamentary candidate for Chelmsford in 2015 and 2017.
More from LabourList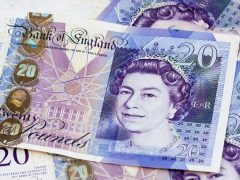 Comment
As the cost-of-living crisis bites, Labour needs long-term structural answers to growing inequality. Basic income provides such an…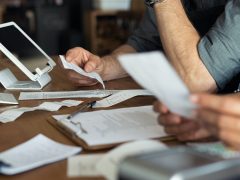 News
Half of 'Red Wall' voters would be more likely to vote Labour in a future general election if…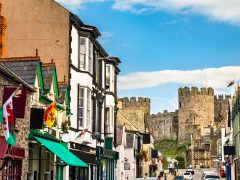 Comment
The headlines are straightforward: Labour gained 68 seats, the Independents gained six seats, the Lib Dems gained ten…