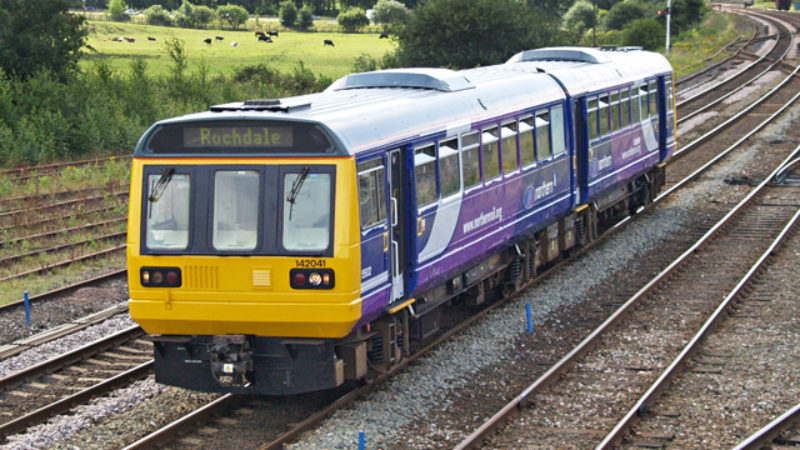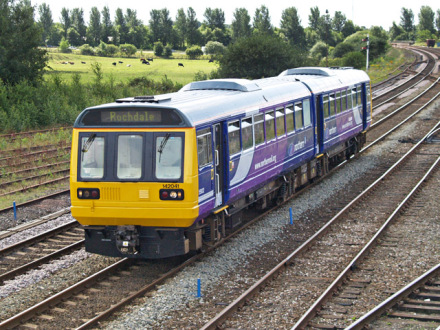 Andy McDonald, Labour's shadow transport secretary, has today, along with Yorkshire and the Humber MPs, written to the transport secretary Chris Grayling to express their collective anger at the government's continued neglect and underfunding of transport in the North.
You can read the full letter below.
Dear secretary of state,
We the undersigned are writing in response to your article in the Yorkshire Post (22 August 2017) to express our anger at your Government's continued neglect and underfunding of transport in the North.
We could not agree more that the North makes a massive contribution to the success and prosperity of the UK. We are very proud of our region, our towns and our cities, and the people we represent. We are pleased that you acknowledge this and that our growth and prosperity is being held back by poor transport. We recognise that investing in reliable, affordable transport is essential for delivering productivity and growth, rebalancing the economy and tackling climate change.
But we also know that the root cause of poor connectivity is underinvestment in Yorkshire and the Humber and the North and that this continues to undermine our economic prosperity. Responsibility for that falls squarely upon you and your most recent predecessors.
Let us be very clear – the North stands ready to sort out its own transport priorities, as you suggest. But we must have your support.
We need the requisite powers and funding from central government, something you have resolutely refused to release from your grip. Instead of backing the North and its transport infrastructure you have presided over underfunding, broken promises and a scandalous north-south disparity in investment.
The UK suffers some of the worst regional inequalities in Europe. Ensuring each region receives its fair share of transport investment is a key priority for us, as it should be for you. IPPR North found that spending in Yorkshire and the Humber is £190 per person compared with £1,943 in London. You must address this disparity and offer us our fair share of funding. Do that, and we can deliver the transport links the north needs.
We implore you to reconsider the cancellation of electrification of the TransPennine and Midland Mainline routes (which have been promised since 2012, and repeatedly delayed) in favour of slower, less reliable, more polluting bi-mode trains. Telling the north to sort itself out at the same time as pulling the plug on major, repeatedly promised investment is at best disingenuous, at worst an outrage.
Transport for the North could and indeed should play a far more substantial role in determining and delivering our transport priorities. We would welcome that. But it would be incumbent on you devolving more powers. We could deliver better rail services and with London-style powers to regulate bus services to all areas that want them, not just those with metro mayors, we could ensure lower fares, better provision and improved services.
We are serious about our transport network and challenge you to match Labour's commitment to delivering Crossrail for the North – a coast-to-coast, east-west rail line that connects the north from Hull to Liverpool.
You made the point that the north of England would be among the 10th biggest economies in Europe, if it were a separate nation. But we are not a separate nation and you hold the keys to unlocking our potential and our future.
Mr Grayling, we need no more delays. No more broken promises. No more warm words. Give us the investment, give us devolution, empower the North and we will deliver transport fit for the 21st century.
Yours sincerely,
Signed:
Sir Kevin Barron – chair of the Yorkshire & Humber parliamentary Labour group
Andy McDonald – shadow secretary of state for transport
Rachel Maskell – shadow transport minister
Hilary Benn
Clive Betts
Paul Blomfield
Tracy Brabin
Richard Burgon
Sarah Champion
Yvette Cooper
Mary Creagh
Judith Cummins
Nic Dakin
Caroline Flint
Gill Furniss
John Grogan
Louise Haigh
Fabian Hamilton
Emma Hardy
John Healey
Imran Hussain
Dan Jarvis
Diana Johnson
Holly Lynch
Ed Miliband
Jared O'Mara
Melanie Onn
Stephanie Peacock
Rachel Reeves
Naz Shah
Barry Sheerman
Paula Sherriff
Angela Smith
Alex Sobel
Jon Trickett
Karl Turner
Thelma Walker
More from LabourList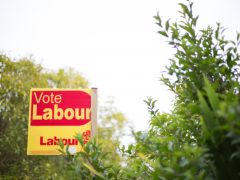 Comment
"It would be me being dishonest if I said we expected to lose," Harrow councillor David Perry tells…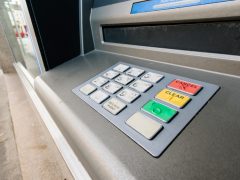 Comment
As bank branches across the country close and shops increasingly turn to contactless payments, the debate over access…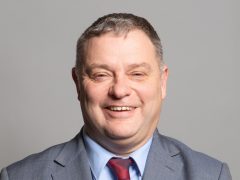 News
Mike Amesbury has quit Keir Starmer's frontbench team, telling the Labour leader that he would be resigning his…