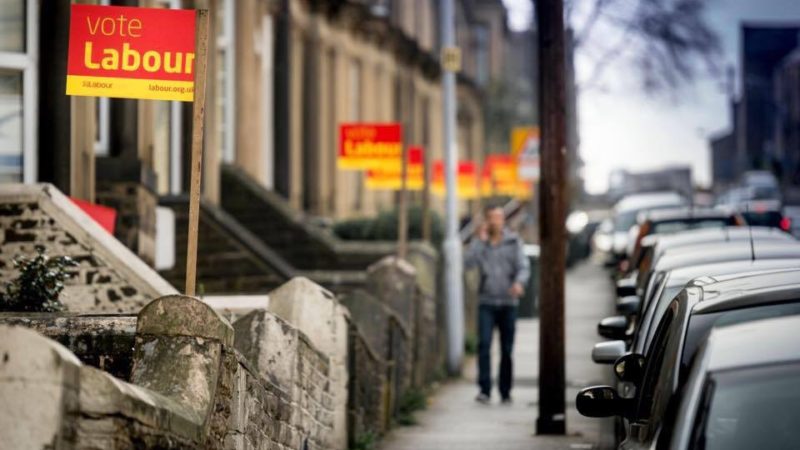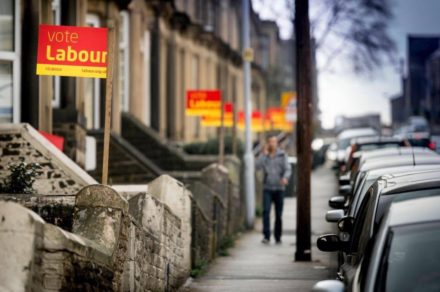 Labour gained three seats as the Tories lost six in a bumper night of 14 council by-elections.
Labour was defending four seats, all of which we held, and ended the night with seven seats. The Tories lost seats to the Greens, an Independent (in Golden Valley South) and Liberal Democrats as well as the three that they lost to Labour. They did however gain one seat at the Lib Dems' expense.
In only two of the 14 contested wards did Labour's vote dip, with every other seat seeing the party's share of the vote grow.
The results, which come via Britain Elects, show a strengthening of the Labour vote across the seats up for grabs. The range of vote increase was as high as 24.5 point growth in a ward in Lancaster, with the lowest increase being two points in North Lanarkshire.
Our vote dropped in two wards, with a 13.2 point dip where the Greens took the seat from the Conservatives in Hednesford South, Cannock Chase. The other place where our vote decreased was also where the Greens made gains at the Tories expense, and Labour's vote share went down 4.4 points.
This strong showing for Labour comes as a recent poll puts us five points ahead of the government. 
Skerton West, Lancaster:
Labour hold
Labour: 61.5 per cent (+24.5)
Conservative: 34.6 per cent (+8.7)
Liberal Democrat: 4.0 per cent (+4.0)
No UKIP, Green and Independent candidates unlike before
Fortissat, North Lanarkshire:
Labour gain from Conservative
First preferences:
Labour: 38.5 per cent (+2.0)
BUSP: 23.3 per cent (+12.2)
SNP: 20.6 per cent (-8.4)
Conservative: 11.5 per cent (-1.8)
Independent: 5.0 per cent (-5.1)
Green: 0.7 per cent (+0.7)
UKIP: 0.5 per cent (+0.5)
Ely South, East Cambridgeshire:
Liberal Democrat gain from Conservative
Lib Dem: 39.9 per cent (+13.2)
Conservative: 31.1 per cent (-19.7)
Labour: 29.0 per cent (+6.5)
Eye, Thorney & Newborough, Peterborough:
Conservative hold
Conservative: 52.3 per cent (+17.4)
Labour: 28.5 per cent (+15.2)
UKIP: 14.3 per cent (-7.5)
Green: 3.1 per cent (-6.4)
Liberal Democrat: 1.8 per cent (+1.8)
Cardonald, Glasgow, first preferences:
Labour hold
Labour: 48.6 per cent (+10.1)
SNP: 36.7 per cent (-7.5)
Conservative: 10.3 per cent (-1.7)
Green: 2.7 per cent (+0.2)
Lib Dem: 1.5 per cent (+1.5)
LBT: 0.2 per cent (+0.2)
South Norwood, Croydon:
Labour hold
Labour: 59.0 per cent (+7.9)
Conservative: 16.8 per cent (-3.4)
Lib Dem: 13.7 per cent (+6.7)
Green: 7.7 per cent (-3.3)
UKIP: 2.8 per cent (-7.9)
St John's, Suffolk:
Labour hold
Labour: 62.9 per cent (+5.3)
Conservative: 24.4 per cent (-7.3)
Lib Dem: 10.1 per cent (+5.1)
Green: 2.6 per cent (-3.1)
Sudbury South, Babergh:
Labour gain from Conservative
Labour: 42.7 per cent (+16.3)
Conservative: 42.6 per cent (+5.3)
Lib Dem: 14.7 per cent (+1.6)
That 0.1 per cent is a one vote majority.
No UKIP and Green candidates this time around
Hednesford Green Heath, Cannock Chase:
Labour gain from Conservative
Labour: 43.9 per cent (+11.1)
Conservative: 36.8 per cent (-3.7)
Green: 10.5 per cent (+7.4)
CIP: 5.1 per cent (-0.2)
UKIP: 3.5 per cent (-14.7)
Hednesford South, Cannock Chase:
Green gain from Conservative
Green: 48.3 per cent (+42.1)
Conservative: 29.3 per cent (-11.9)
Labour: 17.9 per cent (-13.2)
UKIP: 4.5 per cent (-16.9)
Ouse Valley & Ringmer, Lewes:
Green gain from Conservative
Green: 38.7 per cent (+22.3)
Conservative: 30.6 per cent (+1.6)
Lib Dem: 21.2 per cent (-8.0)
Labour: 7.7 per cent (-4.4)
UKIP: 1.8 per cent (-11.5)
Shrub End, Colchester:
Conservative gain from Lib Dem
Conservative: 38.6 per cent (+19.4)
Labour: 32.4 per cent (+20.5)
Lib Dem: 21.1 per cent (-13.9)
Independent: 3.1 per cent (-9.7)
UKIP: 2.9 per cent (-10.9)
Green: 1.9 per cent (-5.6)
Hednesford & Rawnsley, Staffs:
Conservative hold
Conservative: 32.5 per cent (-3.5)
Labour: 31.9 per cent (+4.2)
Green: 28.9 per cent (+3.8)
UKIP: 3.8 per cent (-3.9)
Liberal Democrat: 1.5 per cent (+1.5)
CIP: 1.4 per cent (-2.1)
Golden Valley South, Herefordshire:
Independent gain from Conservative
Independent: 42.7 per cent (+42.7)
Conservative: 23.5 per cent (-42.3)
Independent: 14.1 per cent (+14.1)
Green: 10.1 per cent (-7.1)
Labour: 9.6 per cent (+9.6)
More from LabourList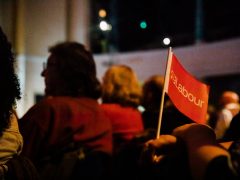 Comment
Labour's new ruling body met for the first time this week, following internal party contests that concluded earlier…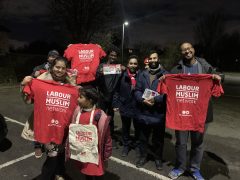 News
Labour leader Keir Starmer, deputy leader Angela Rayner and general secretary David Evans have issued a statement promising…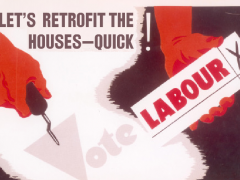 Comment
We all know that the climate crisis will require radical action at national and international levels. But there…