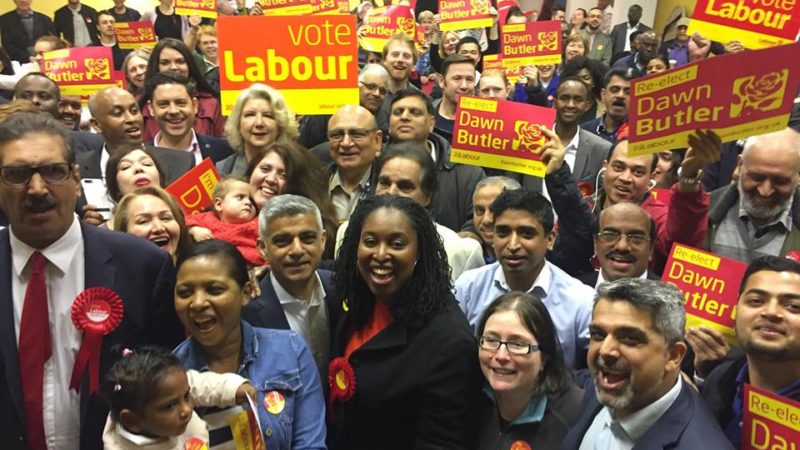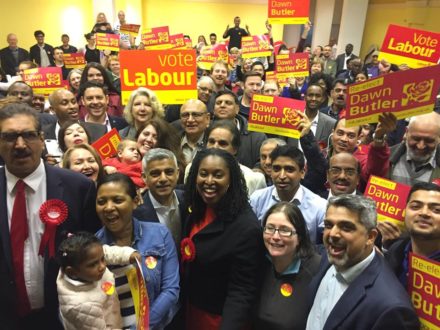 How often are the stories of working class women not told as strongly as they should?
How a woman could change the course of history, or of what impact she had directly upon your life. what about sacrifices she made nearly 100 years ago to fight for justice and equality.
Earlier this week I started my first official day as Shadow Minister for Women and Equalities celebrating working class suffragette Minnie Lansbury. Imprisoned 96 years ago this week. Minnie Lansbury was a teacher in the East End who went on to become a suffragette, Labour councillor, heroine of East London and forced change to government policy that no doubt has impacted your life for the better.
She may have been small in stature but was as strong as a lion. In Jamaica we would say "she's lickle but she tallawa". In her 32 years she changed the face of our country, fought for the voiceless, the most vulnerable and demanded answers whenever faced by injustice. We can learn a lot from Minnie's story when looking at the actions of our current government.
Minnie, born in 1889, was the daughter of Jewish immigrants who had fled Russia from anti-Semitic persecution. She became active in the suffragettes and NUT. She even began a campaign calling for all teachers to receive equal pay.
On leaving teaching she became the full time assistant for the East London Federation of Suffragettes (ELFS) which was set up by Sylvia Pankhurst. This group of strong East End women fought for equality standing up against police brutality, became fiercely opposed to the First World War and helped women who were struggling to provide their families.
There are some brilliant, funny and inspiring stories of ELFS. I particularly enjoy the story where they took over a local pub in 1915, the Gunmakers Arms, and turned it into a nursery, a bit like our UK parliament who turned a bar into a nursery. The pub was fittingly renamed The Mothers Arms and was used to help the many East London mothers struggling to look after and feed their children whilst most men were away in the war.
Minnie was seen as Sylvia Pankhurst's right-hand woman and was always there fighting for change. Her next accomplishment came when she went on to become an Elderman of Poplar Council where she and her fellow councillors changed the country forever.
Poplar's first Labour-run council was way ahead of its time, introducing equal pay at the council, minimum wage and also investing in improving social services to its working class residents. However, the economic crisis hit the resident of Poplar hard. The council was under pressure to raise rates but they refused. The rates system meant that the poor residents of Poplar would be charged more to get the same as richer boroughs and they simply couldn't afford to do that. Minnie and the councillors stood their ground, refused to raise rates, and were sent to prison indefinitely, a demonstration of extraordinary commitment.
The East End showed great solidarity holding mass demonstrations for the entire 6 weeks they served in prison until they were freed because of mounting pressure. To avoid further embarrassment, the government rushed a law through parliament to pool rates so that poorer boroughs were no longer forced to pay more than the richer boroughs. Minnie and her fellow councillors left as heroes.
After all, why should rich boroughs pay less or the same as poor boroughs? It mirrors actions of our government today as the government continues to cut local authority funding to borough's like mine in Brent and still expects them to balance the books. Many are quite rightly outraged, but how many would be prepared to face to jail just like Minnie did?
Minnie's story reminds me of my dear late friend Mary Turner whose story follows a similar path, a dinner lady who went on to become the GMB trade union leader, another strong woman with the fire in her belly and drive to make a real difference in the world.
It's time to stand up to this cruel Tory government just like Minnie Lansbury. Women of the world unite. Join a union, know your rights and fight for your rights. As the shadow minister for women and equalities I hope that we move at a faster pace towards equality and that's what I will be fighting for.
Dawn Butler is Labour MP for Brent Central and the newly appointed shadow secretary for women and equalities.
More from LabourList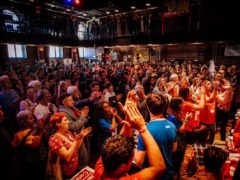 Comment
Labour's parliamentary selection process is under major scrutiny – and for good reason. Across the country, local left-wing…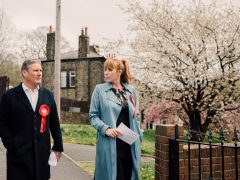 Comment
The last time Labour went from opposition to power in 1997, we were able to harness a wave…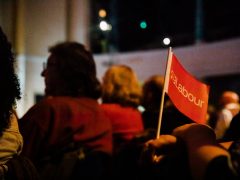 News
The local selection committee in Uxbridge and South Ruislip has been disbanded with "immediate effect" and the results…