Higher education, and particularly tuition fees, have not been off the agenda since Theresa May called her general election back in April. The latest twist came two weeks ago when the Tories fled the field over our motion to revoke the most recent rise and the Commons unanimously voted to support this.
What this and the election period showed was how strong a political factor higher education has become. It was groundbreaking because it's now seen as a key issue – not just for students, but an intergenerational one for families. The public good of education was put back on the political agenda and rightly so.
Over the summer sectoral voices piled in to illustrate that this government's fee regime is more draining on existing students in debt and potentially more off-putting to would-be applicants than any other in the developed Western world. The Sutton Trust survey in August showed the lowest numbers of school students planning to go into HE in eight years, with two-thirds citing money worries.
Yet when given the opportunity to ameliorate by implementing the Commons vote the government has ignored it. What we do know is the government is now in panic mode and meltdown. No wonder – a recent YouGov poll found only nine per cent of 18 to 24-year-olds trust the Tories on education.
But there is an alternative — one outlined by the Labour party in the election. We pledged in our manifesto to end tuition fees so future generations will not be penalised with exorbitant debt for entering higher education.
Labour believes access to education should be free both in HE and further education, and we will follow this through. This would enhance social mobility and widen participation and retention for existing students and counter fears that might inhibit future ones. We have pledged to fund that by costed increases in corporation tax, coming from the biggest businesses, many of them non-British based. This would fully substitute for current HE funding and incidentally also strengthen future public financing.
Whilst the future of tuition fees under Labour are commanding both support and headlines, there are other rising costs for students equally important for this government to be challenged on now. We are glad Universities UK, under their new president Janet Beer, have now joined us in critiquing the government's indefensible 6.1 per cent interest rate on loans and the continued freezing of the repayment threshold which hits graduates on modest salaries.
Added to this is our pledge, now nearly two years old, to reverse the government's disastrous decision to scrap student maintenance grants (along with NHS bursaries) for students from low and middle-income backgrounds.
Ever-rising tuition fees and debt has been critical in the disastrous fall in numbers of part time and mature students under this government. Since 2010/11 part-time participation has fallen by 61 per cent with mature students in England declining by 39 per cent, accelerating since the coalition's trebling of tuition fees in 2012. The derisory promised initiatives seeping out from Jo Johnson are too little too late – while the nudge factor so beloved of Tory theorists now deters would be students away from HE, not towards it.
It's crucial we don't silo the HE futures of our students. That's why the context of incremental improvements as well as our tuition fee pledges is so important.
While Philip Hammond, the chancellor, frets and frits about piecemeal changes and Jo Johnson clings to his outdated views that "the market will provide" for HE, it is Labour that has a comprehensive overall narrative, framed by our national education service first articulated by Jeremy Corbyn in 2015.
This looks to parity of esteem for all students whether in FE or in HE and at all ages. That's why the Lifelong Learning Standing Commission, proposed as a new clause to the HE Bill, is embedded in our manifesto to bind HE and FE and will revolutionise our offer to adult students.
That's why Labour had an inclusive, coherent narrative which connected with young people and their families so strongly in the general election. Whether that was talking about adult learning, college learning – more than 10 per cent of higher education is delivered via FE – or traditional cohorts of young people going to university.
Ours is a vision to build bridges and lift barriers and financial burdens in all these sectors which hold back the social mobility, skills and dynamic economy that we urgently need.
Gordon Marsden is the MP for Blackpool South and shadow minister for higher education, further education and skills
More from LabourList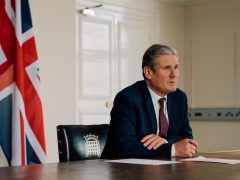 Comment
While it will be a relief to see the back of Boris Johnson, the Labour Party must not…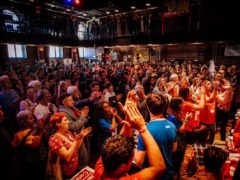 News
Momentum members have elected a new national coordinating group with candidates on the Momentum Organisers slate winning a…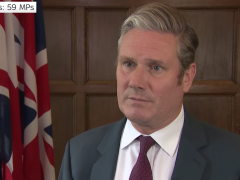 Video
Keir Starmer has declared that replacing Boris Johnson as Prime Minister with another Conservative MP is "not the…