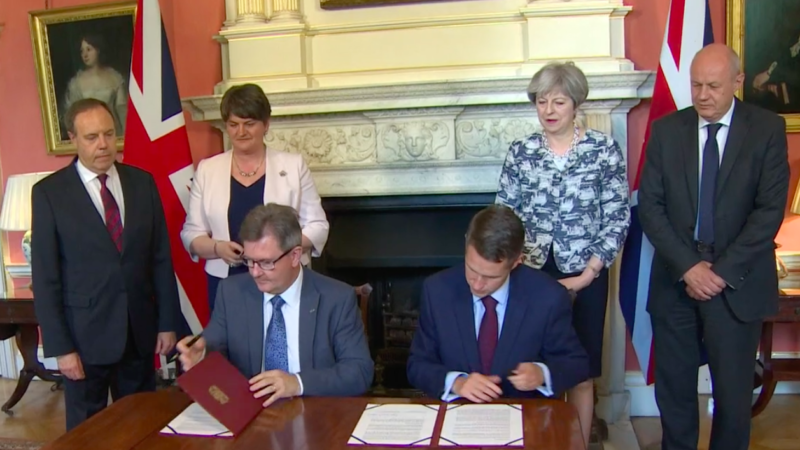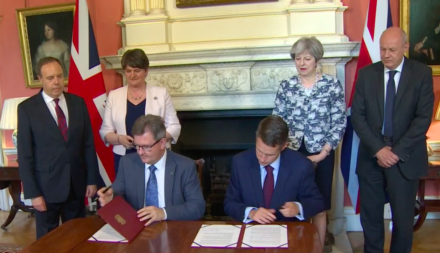 Theresa May suffered another humiliation yesterday as her DUP allies backed Labour's drive to increase NHS pay and stop a tuition fees rise.
May, who lost her majority in June's election, is reliant on votes from the right-wing Northern Irish party to pass key legislation. Whilst socially conservative, they support stronger public services, and backed Labour's opposition day debate motions in the Commons yesterday.
Yesterday's votes were non-binding, and do not alter government policy, but represent another blow for the PM as pressure mounts to scrap the hated public sector pay cap. Earlier this week Number 10 claimed it was lifting the cap for police and prison officers while an increasing number of Conservative figures have called for an end to the controversial cost-saving measure.
Jeremy Corbyn, in his speech to TUC Congress earlier this week, slammed this "divide and rule" tactic on police and prison officer pay. 
Public sector wages have been capped at just one per cent increases, which in real terms means a pay cut, by the Conservatives since George Osborne was chancellor.
Conservatives have very limited support amongst younger Britons, and some in their party feel that the hiked tuition fees policy, alongside the latest proposed raise, is part of their problem. Labour's policy is to scrap fees altogether.
Jonathan Ashworth, the shadow health secretary, said: "It is welcome that the House of Commons has supported Labour's call for fair pay in the NHS. The real question is will the Government now ignore the clear will of the House or will it take action to end the pay cap in the NHS."
Angela Rayner, the shadow education secretary, said: "The government had no mandate to increase fees to begin with and if they do not now reverse the fee hike they will be defying the will of parliament in blatant disregard for our democracy". She signalled that the government's refusal to hold a binding vote created a constitutional crisis.
"It's extremely rare for the Government not to vote down an Opposition motion and the only explanation is it avoided a vote because it knew it would lose it. The Labour Party is no longer just the official opposition, we are a government in waiting, ready to properly invest in our NHS and its staff and transform Britain for the many not the few," Ashworth added.
"So far the Tories' warm words for NHS staff have proved nothing more than hot air. After the unanimous result of Labour's Opposition Day Debate today it's time the pay cap was ended for all public sector workers including our overstretched and undervalued NHS workforce."
More from LabourList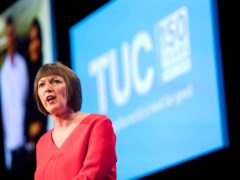 News
Frances O'Grady has a demanded a "pandemic-scale intervention" to combat spiralling energy bills after analysis revealed that annual…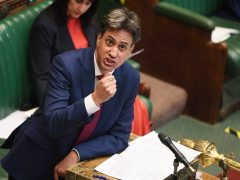 News
Ed Miliband has declared that the Conservatives are "missing in action" on the cost-of-living crisis after the government…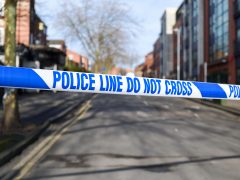 Comment
90 minutes into what felt like the millionth Tory leadership hustings, Rishi Sunak uttered the words of a…