Seven Labour MPs rebelled against Jeremy Corbyn last night to back the Brexit bill.
The group, which included prominent Leave campaigner Kate Hoey, defied party orders and supported the Tories in a vote held after midnight.
Overall MPs voted for the EU Withdrawal Bill – which overturns the European Communities Act 1972 – by 326 votes to 290.
The so called repeal bill, which had the adjective "Great" until it was dropped by the Tories, shifts the entirety of EU law on to the British statute books.
Shadow Brexit secretary Keir Starmer described it as a "deeply disappointing" night.
The Labour rebels were Ronnie Campbell, Frank Field, Kelvin Hopkins, John Mann, Dennis Skinner, Graham Stringer and Hoey.
Immediately after the vote Starmer published a statement in which he repeated Labour's claim that the Tories were trying to sideline parliament to seize greater powers for themselves.
"This is a deeply disappointing result. This Bill is an affront to parliamentary democracy and a naked power grab by government ministers. It leaves rights unprotected, it silences parliament on key decisions and undermines the devolution settlement," he said.
"It will make the Brexit process more uncertain, and lead to division and chaos when we need unity and clarity.
"Labour will seek to amend and remove the worst aspects from the bill as it passes through parliament. But the flaws are so fundamental it's hard to see how this Bill could ever be made fit for purpose".
More from LabourList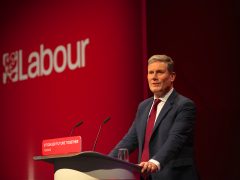 Daily email
Boris Johnson has finally agreed to go. Following an unprecedented number of resignations over the past few days, a…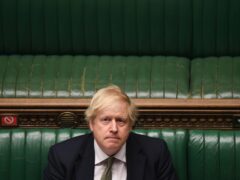 News
Boris Johnson has agreed to stand down as Prime Minister following an unprecedented number of ministerial resignations from…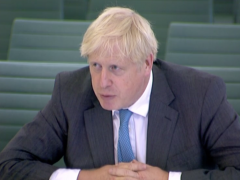 News
Labour MPs have grilled Boris Johnson during his appearance in front of the liaison committee of select committee…