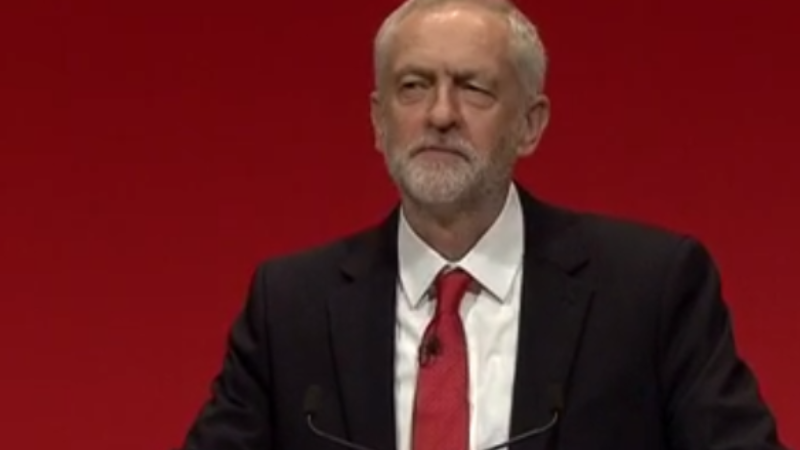 Plato said that wise men speak because they have something to say; fools because they have to say something. Jeremy Corbyn has to speak to Labour conference today but he can show that he is no fool. Podium speeches are a key opportunity for party leaders to get their message across and Corbyn needs to get this one right.
He needs to use the moment to show he is a prime minister in waiting. The general election was a turning point in perceptions of Corbyn. His personal ratings jumped compared to Theresa May during the general election, but they have since fallen back. His conference speech is a key opportunity to arrest that decline and show that he is ready to take over at No.10.  
That means using today to set out before the British people an inspirational vision of what Labour can achieve in government. Corbyn must set out how as prime minister he will make Britain better, fairer and more equal.
Key to this is opposition to the Conservatives' policy of continued austerity, which continues, despite some loosening of the screws. Jeremy Corbyn should explain how Labour's economic polices will strengthen the economy and lead to inclusive growth that raises living standards for all.
A part of this is lifting the pay cap for public sector workers so that their living standards do not keep falling and falling. It is also about showing that there is a viable alternative to the Conservatives' preferred path of rolling back the state and leaving people to fend for themselves. The Labour Party 2017 manifesto is rich with policies to flesh out a better vision Britain.
Having praised the 2017 manifesto, I must add the caveat that it is not perfect. As I have argued previously on LabourList it was a manifesto for opposition not government. Corbyn's conference speech must avoid over-promising like this. It might work in the short term but in the long term it will lead to broken promises and disappointment. It also will not result in the two term Labour government that Corbyn believes the country needs.  
Corbyn's speech needs to not only set out a vision but also reach out to voters who did not vote Labour in 2017. If Labour wants to get into government then it must win over voters who not only did not vote for us in 2017 but voted Tory. That is perfectly possible but it needs to involve more than repeating old mantras.
One area where Labour has positioned itself well on an issue that the Conservatives have traditionally been seen as stronger has been law and order. Just as being tough on crime and tough on the causes of crime cut through under Blair, Diane Abbott has crafted a compelling critique of austerity based on its effect on policing.
In the same vein Jeremy Corbyn needs to develop a narrative and policies that while grounded in Labour values appeal to swing and Tory voters. Especially important is working to reverse the Tory lead over Labour with older voters. Labour needs to be the party of not only 20 something students but of 60 something pensioners. If Labour could come forward with a credible and radical policy on social care, which has already been shown to be a weak spot of the Tories, that could go a long way to connecting with older voters.
Since the general election Labour has been more united than at anytime under Corbyn's leadership. Corbyn's speech should be an opportunity to underline this unity of purpose. He has said that he would like to reform the party's democratic structures and argues persuasively that policies that people have been involved in developing are policies that are more likely to gain support. However, changes to the party's structure should not be used as a mechanism to gain partisan advantage for one faction in the party. Rather they should include all parts of the Labour membership so that everyone has a bigger say.
The most tricky issue Corbyn will need to tackle in his conference speech is Brexit. Labour was right to commit to remaining in the customs union and single market during the transition period from leaving Britain. This marks the Labour approach out from that of the Tories as one that will promote a stable and orderly exit from the EU, while the Conservatives seem increasingly chaotic in their approach.
Labour's leader should use his conference speech to hammer home the difference between our considered approach to Brexit and the Tories' disorderly mismanagement of it.
Corbyn has been packing out halls around Britain with people flocking to listen to him speak. Now is his opportunity to address the whole county. I hope he seizes it and takes the next step to No.10.
Omar Salem is a Labour Party member in Hackney South & Shoreditch
More from LabourList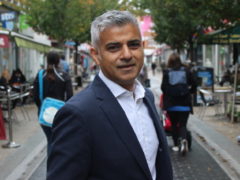 Comment
Below is the speech delivered by Sadiq Khan at the state of London debate. Thank you, James. It's…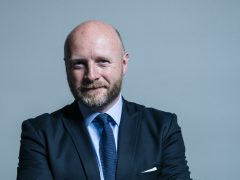 Comment
It is now time to bring Labour's security message into focus. As Keir Starmer signalled at the weekend,…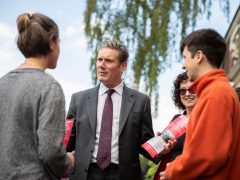 News
Keir Starmer has said Labour has "put to one side" the 2019 general election manifesto and declared that…