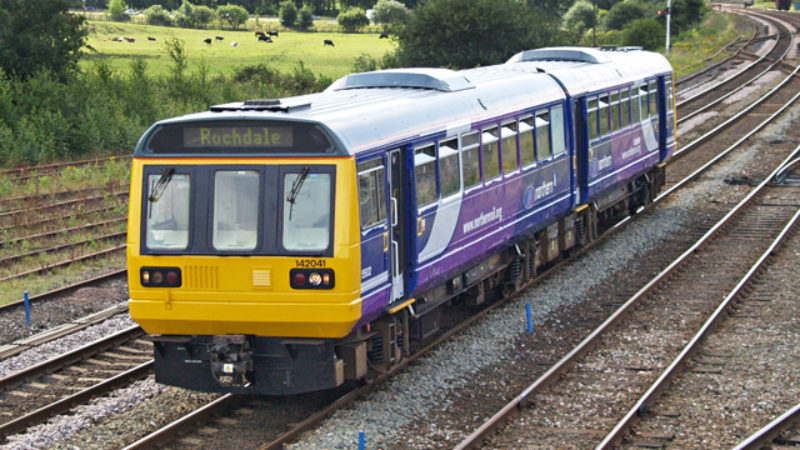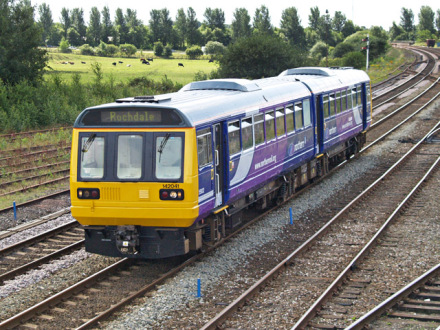 We've heard a lot of hollow talk this week about what free market economics has delivered for Britain. Cabinet minister after cabinet minister has taken to the stage at the Conservative Party conference to extol the model's many virtues.
From energy to water, the charge sheet of failures is a long one. On rail decades of deregulation and privatisation have left British taxpayers and passengers with a system which has succeeded primarily in delivering private shareholder profits on the back of public subsidy and ever-rising fares.
It has never been clearer that Britain's railways need a different structure. Our party wants it and the public want it. That's two reasons why the next Labour government will bring the railways back into public ownership. Our policy is not about ideology or dogma. It's very simple. You cannot control what you do not own. More importantly it will deliver affordable fares, smart and integrated ticketing, improved accessibility, safe levels of staff and no extension of driver only operation.
Automation and the impact of digital change on economic and social life are, of course, ongoing debates. Both present very specific challenges for safety critical industries such as transport, particularly rail. The challenge for the transport sector is to harness the full benefits of technology at an organisational and retail level while preserving good quality jobs and skills.
It's not as if the railways haven't been here before. The rail industry and its unions Aslef, RMT and TSSA worked through the nationalisation imposed by the Labour government of 1945. It evolved through the enormous upheaval which was end of steam in 1967 and waves of restructuring before privatisation in the 1990s. Throughout its history the railway has always grown and evolved through negotiated change.
The difference today is that a desperate government with no plan for the railway is writing job cuts into rail franchises such as Southern Rail and Arriva Rail North and forcing the companies to introduce these changes. Southern's ham-fisted attempt to force through changes without consulting its workers is one of the main reasons for the chaos which has engulfed the company.
Race hate and sexual offences on our railways have increased in recent years, with the number of sexual offences doubling since 2013. The value of staff in preventing anti-social behaviour and providing security is clear to passengers, who consistently identify staff presence as key.
I believe that recent tragic events and the ongoing security threats faced by our society only serve to highlight the very real need for a properly staffed railway. At a time when our rail network is at an increased risk from terrorist attacks, the ability to spot and respond to suspicious behaviour or to act to safeguard passengers in the event of an attack is crucial. There is a duty on us all to remain vigilant during these difficult times and passengers rely on professional rail staff for reassurance and safety.
Staff are also vital to ensuring that the railway is accessible to all passengers. In my time as shadow transport secretary, I have spoken with and met disability campaign groups who explained how the expansion of driver only operation and impairs their ability to spontaneously travel. Indeed, a spokesperson for Southern admitted that "…there is no cast-iron guarantee that passengers with accessibility requirements can spontaneously board a train in the assumption there would be a second member of staff on board every train." Access to public transport should be a right not a privilege.
Labour calls on the government to halt its cowardly programme of job cuts in the rail industry and to prioritise the safety and accessibility of all passengers. We stand in solidarity alongside the RMT union in the action it is taking today to defend the role of the guard on trains.
Andy McDonald is shadow transport secretary.
More from LabourList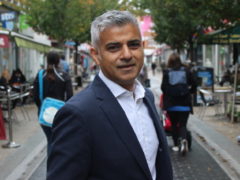 Comment
Below is the speech delivered by Sadiq Khan at the state of London debate. Thank you, James. It's…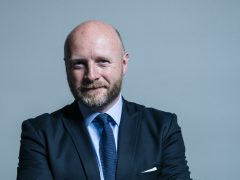 Comment
It is now time to bring Labour's security message into focus. As Keir Starmer signalled at the weekend,…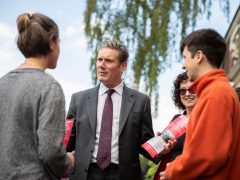 News
Keir Starmer has said Labour has "put to one side" the 2019 general election manifesto and declared that…