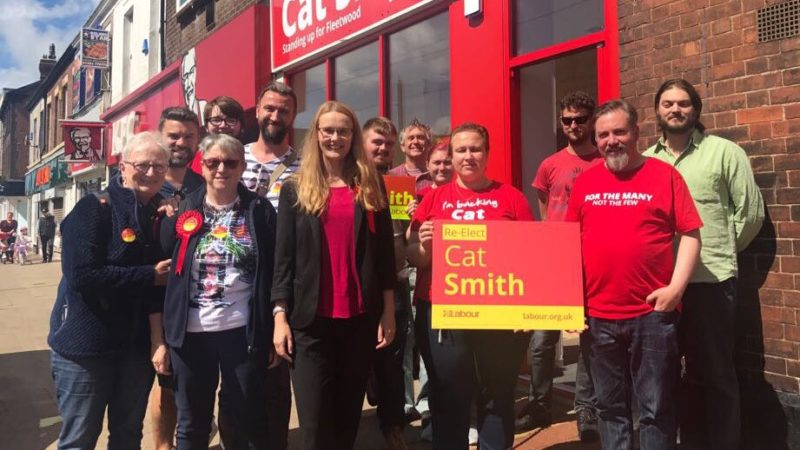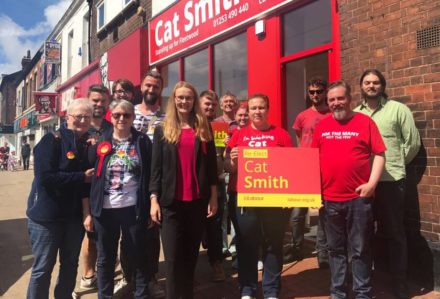 How do we get more young people involved in politics?
This is a question I hear time and time again, and clearly one of many dilemmas facing the Conservative Party at the moment.  Britain's chief scout Bear Grylls told delegates at Conservative Party conference that the Tories "will perish" if they continue to ignore the younger generation.
In a recent Huffington Post article, Tom Pursglove, Tory MP for Corby and East Northamptonshire, offered some solutions. He argued that his party needs to "step it up" in terms of their social media presence. They also need more young Tory activists knocking on doors communicating to their peers that they are "to the betterment of society".
It is clear that the Labour Party won the argument on social media during the general election. We delivered a ground-breaking digital campaign using platforms such as Facebook and Snapchat. This enabled us to take our message directly to young people, encouraging them to register to vote, and then to vote on polling day.
Young members also played a definitive role by getting out on the doorstep campaigning for a Labour government. As a result, we were able to deliver gains in seats like Sheffield Hallam, Cardiff North and Canterbury.
However, the assumption that young people voted for Labour because we have a creative social media strategy and a large youth wing is flawed. Not only is this deeply patronising but it is also completely disregards the realities they face today.
For too long, young people have been disproportionately hit by austerity measures which leave the next generation worse off than the last. Lack of employment opportunities, limited affordable housing, rising debt, cuts to youth services– this is the legacy left behind by David Cameron, which has continued under Theresa May.
Our anti-austerity election campaign was popular because we pledged to invest in their futures and provided a message of hope.
Our offer to young people at the last election was comprehensive. The pledge to scrap tuition fees made the headlines but our manifesto went much further than that.
We pledged to introduce a real living wage of at least £10 an hour by 2020. This would be paid to all workers over the age of 18 – ending the unfair two tier system we have today which consigns so many young workers to poverty pay. We would also ban unpaid internships so employment opportunities are available to all, not just those who can afford to work for free.
Young people came out to vote because Labour offered them a change to vote for. That is why 63 per cent of young people voted Labour. That is why we witnesses the highest youth turnout since 1992.
The election served as a wakeup call to the political establishment who have ignored voters for years. At Conservative conference Philip Hammond promised that his government will make young people better off than their parents. However, as we have seen before, encouraging words are not always followed by appropriate action.
The Conservatives also announced a range of policy promises at conference. The fact Theresa May thinks she can win over young people by pledging to freeze tuition fees only weeks after increasing them to £9,250 shows just how out of touch she is.
Rather than more of the same, the government needs to listen to young people's demands and invest in their futures. That is how we get more young people involved in politics.
There is still a lot more work to do to engage young voters. A recent study by Demos found that only 37 per cent of young adults in Britain feel that domestic politics today reflects the issues that matter to them. Despite the increased in turnout at the election, 43 per cent of 18 and 19 year-olds did not vote.
One simple solution would be extend the franchise to 16 and 17 year olds, something the Conservative government opposes.
This is impossible to justify. At 16, you are eligible to pay tax, get married or even join the army. Our rights must reflect our responsibilities. That is why the Labour Party have committed to reducing the voting age to 16 in our last three manifestos.
Evidence also shows that this would increase turnout by inspiring the younger generation to participate in political life from an early age. The experience in Scotland has shown us how successful this can be. Some 75 per cent of 16 and 17 year olds turned out to vote in the Scottish referendum.
On November 3 Jim McMahon's private members bill to reduce the voting age will be debated in the Commons. Labour will be supporting this bill because we believe young people should be able to influence key decisions that affect their lives and ensure youth issues are represented.
However, political engagement is also not just about voting. It's so much more than that. It's about empowering the next generation to take part in politics outside of election time, through community action, campaigning and social media conversations.
Finally, we must recognise that "young people" are not a homogenous section of society. They are highly diverse with different identities, socio-economic and educational backgrounds. Our challenge now is to be bolder and demonstrate to young people from all backgrounds that our anti-austerity programme will deliver for them.
Cat Smith is shadow minister for voter engagement and youth affairs.
More from LabourList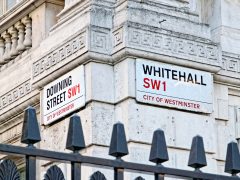 Comment
New governments need to make a splash, to make changes, to make their mark. The first 100 days…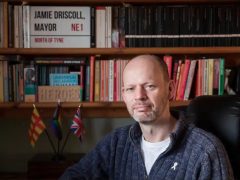 News
The Labour mayor for the North of Tyne region Jamie Driscoll has been blocked by the party from…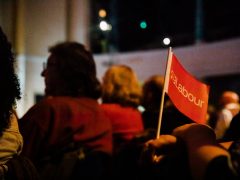 News
Labour Party membership has fallen by almost 170,000 since 2018 and by approximately 19,000 since last summer, despite…