Last weekend was the fourth anniversary of the privatisation of Royal Mail. With CWU members having voted nine to one in favour of industrial action at the start of the month, the anniversary was a timely reminder of how we got here.
The coalition government promised great things. Privatisation would herald a golden innovative future for Royal Mail, driving growth and bringing in vast sums of investment. Staff would be valued and secure while customers would see the benefits of new services.
The reality – as can be seen by some 73,000 of Royal Mail staff voting for strike action – has been very different. Let's start with postal workers. Long-serving staff will have their pensions cut by up to 45 per cent next April, while more recent entrants face poverty in retirement, having already been forced into an inferior scheme.
All of our members are having their pay frozen with significant strings attached to any future pay increases that will mean further job losses and an ever-increasing workload at a time when they have never been under more pressure. Cases of stress and ill-health have seen a sharp rise as the workload for many of our members climbs beyond acceptable levels.
On a daily basis, we are seeing Royal Mail attempting to move towards the insecure, temporary and low pay employment model that many of its competitors have been able to get away with.
Customers are seeing a similar erosion in service standards. Though the biggest jump in prices came in the run-up to privatisation, in order to make Royal Mail attractive to buyers – with rises of as much as 40 per cent in 2012 – they've continued to increase despite delivery times being pushed later and collection times being moved earlier: bad news for small businesses in particular.
As Labour MPs lined up to talk about this in Parliament last week, across the country delivery offices have been closing as part of a £200m property firesale by Royal Mail. Customers face lengthy round trips and long waits to collect what is theirs.
But, as with any privatisation, there are some people doing very well out of it. As Jeremy Corbyn told the Co-operative Party Conference last weekend, Royal Mail is currently paying out almost £500,000 every single day – £3.5m every week – in dividends to private shareholders. Last year alone the chief executive of Royal Mail enjoyed a pay increase of 23 per cent.
So, far from bringing money into Royal Mail as we were promised in the run-up to privatisation, the sale of it has sucked money out of the company.
By voting nine to one for strike action, staff in Royal Mail delivered a damning verdict on the current path on which it has been put. This isn't only about their own terms and conditions, but the future of the service they know the importance of. And this isn't about being oblivious to the changes we are seeing in the world today.
No-one understands better than frontline workers how post has changed in the past two decades, with letters declining, parcels increasing and customers' expectations changing. But we won't accept Royal Mail becoming just another low-paying parcel courier in response.
Commercially we want to see Royal Mail innovating, not just cutting its way to profit. And alongside this, there is the huge public value of postal workers in their local communities.
No other organisation in the country – public or private – puts people on every street in Britain, six days a week. Around the world postal operators are trying new things to build on this community role – there is no reason Britain should lead the way in managed decline. Investing in their greatest asset – the workforce – and expanding the role of postal workers locally is the key to the future success of Royal Mail.
While the company may have won an injunction in court that will delay strike action, the CWU walked into the court room with a 90 per cent Yes vote, and we walked out of it with a 90 per cent Yes vote. Unless Royal Mail starts listening to staff and customers, it simply faces a long and bitter dispute. Four years on from privatisation, the case to re-nationalise gets stronger and stronger by the day.
Dave Ward is general secretary of the Communication Workers Union.
More from LabourList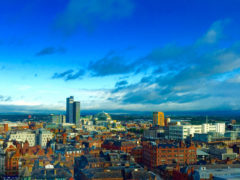 Comment
Demand for cycling and active travel is booming across the UK. A trend that developed during the pandemic…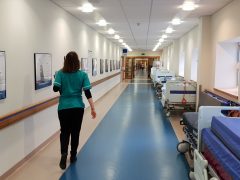 Comment
As a nation, we're getting sick in all kinds of ways. Life expectancy gains have stalled, people are…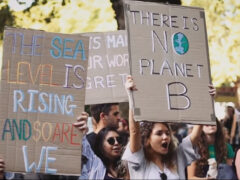 Comment
A few weeks ago, as local election results poured in, Keir Starmer claimed that "we are on course…