A year is a long time in politics, but not long enough to forget a politician's promises. On Sunday I found myself at the Conservative Party conference speaking at a fringe entitled "From Burning Injustice to Social Justice", and it was a lesson in Tory delusion.
One of the questions I was asked by the event organisers was how to deliver Theresa May's social reform agenda. But what is May's social reform agenda? Last year she made a huge deal about tackling "burning injustices", and called for workers on boards. But since then she has backtracked on the idea, watered down her proposals and kicked the can down the road by calling for further consultations.
CLASS has been looking into workers on boards, and we've found that done in the right way, there is real merit in the idea. Yet May – now politically weak and lost in Brexit shenanigans – is unlikely to recommit to the idea in her speech this year. Workers on boards are now a symbol of the emptiness of the PM's rhetoric and the hypocrisy of an approach that has only given corporate bosses more, not less, power.
Workers on boards would start to address the dramatic imbalance of power between workers and their employers. Through our interviews, we've found workers on boards have improved terms and conditions for staff, and have ensured board decisions are made with workers in mind.
We've also noted the importance of the "embarrassment factor" – when board members are put in the position of arguing for higher pay packages for executives with employees in the room, pay is restricted. In one workplace, annual bonuses for the boss have been limited every year that the worker we spoke to was on the company board. Not only this, workers on boards felt the relationship between management and trade unions had improved, and the union is now kept informed about changes in the workplace, where once they just used to read about these changes in the local paper.
But the devil is in the detail. In order for workers on boards to be a useful intervention, it has to be done properly: with trade union involvement to ensure the measure has teeth, and that it is a trade union member who is elected to the position so they are accountable to other workers. In addition, given the long term decline in workers' pay and share of the economic pie, workers on boards are not enough on their own, we still need a return to sectoral collective bargaining.
The dangers of doing it wrong are perhaps best illustrated by Sports Direct. Following the employment practices scandal at the company in 2016, founder and chief executive Mike Ashley attempted to put the scandal to bed by introducing a worker to the board of Sports Direct in April 2017. However, this representative is not actually a member of the board, meaning they have no vote, and the company was responsible for running the assessment process and choosing the shortlist of candidates that was put to the vote. In fact, it is exactly this model of tokenism that May's watered-down proposals represent.
So what is May's social reform agenda? Far from the burning injustices May spoke about when first made prime minister, her approach has led to more injustice and less worker voice – with a drop in trade union membership. At a time when Brexit is causing uncertainty in the labour market and is being used by employers as an excuse for not raising wages, workers need greater power or they will find themselves at the sharp end of economic turbulence after already unfairly carrying the burden of the financial crisis.
May was onto something when she spoke about the need for workers on boards. But unfortunately it's not only her that will suffer from her failure to follow through on this idea, but everyday working people.
Faiza Shaheen is director of the CLASS think tank.
More from LabourList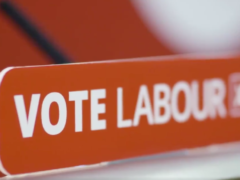 News
Labour's national executive committee (NEC) has drawn up longlists for parliamentary selections taking place across the country –…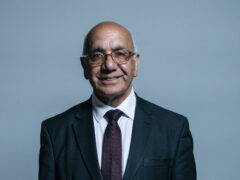 News
Virendra Sharma has become the latest Labour MP to be 'triggered' by party members, after three branches in…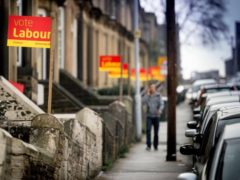 News
The selection longlist for Luton South, drawn up by Labour's ruling national executive committee, has been sent to…