The breakdown in relations between pilots and management at Ryanair which led to cancelled flights for thousands of passengers, Hermes' admission their delivery drivers were not always earning the minimum wage, or the revoking of Uber's licence to operate after failing to engage properly with regulators – you don't have to look far to find examples of business practices that are failing to deliver for workers or consumers.
When almost half of the people in poverty in London are in work, surely we can no longer ignore the fact that traditional business models are not working for too many people. It's time to think afresh about a new deal for workers and consumers.
The world of work is changing and we need new ideas to protect the self-employed and workers on zero hour contracts. It's not just those working in the gig economy, but those with more stable jobs in industries being disrupted and seeing their pay and conditions eroded. That's why ownership matters, as is shown by the dispute between postal workers – who see the plight of freelance couriers – and the recently privatised Royal Mail. And we need to rethink our corporate governance structures so that company directors have to consider decent work and their responsibilities in the community, not just the bottom line.
The Co-operative Party is celebrating our centenary this month. As co-operators, we believe that the principles that lie behind successful co-operatives – giving everyone an equal say and a share in the profits – ought to extend to the wider economy.
In 1844, the Rochdale Pioneers, a group of traders and artisans, came together to form a co-operative society, owned and run by its members. Their idealism and vision for a better society and fairer economy grew into a movement two million strong by the outbreak of the first world war. The Co-op Party was founded in 1917 to gain political representation for a movement that felt discriminated against or ignored by the government.
And again today, with our economy too often shaped by unaccountable executives or run in the interests of nameless shareholders, it's time to remake the case for co-operative values and develop the ideas that will take our country forward, not spiral downwards in a race to the bottom.
There are already exciting ideas we can build on. Indycube is a trade union backed group supporting freelancers and the self-employed, pooling resources and building networks that overcome isolation at work.
Mutual insurance groups can help the self-employed receive the support employees are entitled to if they're sick or caring for their children.
And can workers in the gig economy form co-operatives to challenge the tech giants, such as the recent call for a mutually-owned response to Uber – Khan's Cars?
On corporate governance, would the dispute between Ryanair's management and their pilots have arisen if a trade union was recognised? Why isn't it the norm for those in work to have a voice? Whether through a recognised trade union, a works council, or an employee with a real say on the doard.
Isn't it time we brought excessive executive pay under control? It should be the norm to publish pay ratios between the lowest and highest paid.
Co-operatives often lead the way in demonstrating how businesses can be responsible members of the community, and ideas like the Fair Tax Mark can take these values out to other parts of the economy.
And we can also provide an alternative on ownership. At Co-op Party conference earlier this month we debated a windfall tax on the major energy companies – who have been making £1.4bn in excess profits for years according to the government regulator – to fund a massive expansion of community energy projects.
Why shouldn't workers and customers get a real say over vital services like energy, or in other sectors like water, railways or social care?
One hundred years on, the Co-op Party and co-operative values are needed just as much today as they've ever been. We have the ideas and enthusiasm to deliver an economy that works by the many, for the many.
Gareth Thomas is chair of the Co-operative Party and MP for Harrow West.
More from LabourList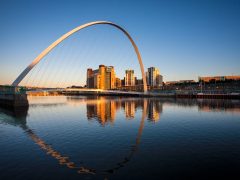 Comment
In 2002, the people of Hartlepool chose H'Angus the Monkey for their directly-elected mayor. Real name Stuart Drummond,…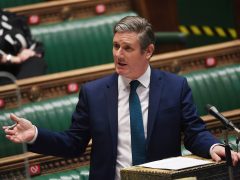 News
Keir Starmer has welcomed Boris Johnson's announcement of the start date for a public inquiry into the handling…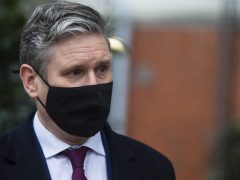 Comment
In 1940, Winston Churchill as Conservative leader of the opposition set out his vision for Britain's place on…