This is an extract from the introduction to Gordon Brown's memoir, My Life, Our Times, which is published on Tuesday 7 November.
My first days at university brought more drama than I expected. I arrived on a Tuesday and occupied my hostel room in Lee House of Pollock Halls. I did the first two days of Freshers' Week – the usual round of talks, meetings and parties – on the Wednesday and Thursday. And then I went to see a consultant surgeon on the Friday for a prearranged appointment about a problem I had been having with my eye. It took the eye surgeon no more than a second to diagnose a retinal detachment. Because of a misunderstanding, I left with the impression that I was about to lose my left eye – to have it removed altogether – and not just my sight.
By Sunday, I found myself in a hospital bed next to elderly cataract patients, in what seemed one of the most ancient wards in Edinburgh's Royal Infirmary. I was ordered to lie flat for a few days before I was operated on. Both my eyes were bandaged shut for what seemed to a sixteen-year-old an eternity – actually around a week or ten days – during which I had to lie flat again – no pillows allowed – to give the retina a chance to set itself back in place. I would be out of action for the whole of my first university term.
How had it happened? In April, before leaving for Edinburgh, I had been kicked in my head during my last rugby match at school. I had been playing for the school's rugby team as a winger and then as a wing forward. Only fifteen when I had joined the first team, I had been knocked around for most of the season, though to my delight I scored the winning try in my debut match. My speed – I had run in the Scottish schoolboy championships – did not compensate for my lack of weight. Often, we played Edinburgh schools, where our opponents were sometimes eighteen years old. In the last match of the season, we were playing former pupils of our school – some of them friends of mine – who wanted to teach us a lesson or two by being overly physical during the opening minutes. I went down on the ball right at the start of play and then was surrounded and buried in a loose scrum. A boot landed on my head and I got up dazed, probably concussed. But, since it was the frst few minutes of the match, I did not want to go of. Despite being more than a little hazy, I was so proud to be playing in this prestigious match that I just ploughed on.
Afterwards, I thought nothing of it. Only gradually, during that summer term of 1967, did I start to sense a problem. I felt as if I was always looking into the sun and the sun was reflecting on my eye. But if you have one good eye, you do not really notice how bad the other one is. I went to see an optician, who could not find anything wrong. Then I went to see a doctor – a family friend who was a kind and generous man. He could not find anything wrong either; perhaps that was not surprising because the batteries in his torch were dead. He suggested I go to a consultant and agreed to fix up the appointment. Unfortunately, this was May, and the appointment was not until October – five months away, during which time, as I later discovered, my eye deteriorated beyond the point at which an operation was likely to succeed. Ironically, I could have gone right away to an eye consultant at my local hospital; but not knowing my way around the NHS at the time, I simply took the advice of the GP who directed me to his consultant friend. It would be the last time I would ever go private. I spent what would have been my first month at university a few hundred yards away from it, lying flat and blinded in the hope that the retina, once operated on, would stay fat.
As I recuperated I joined fellow patients, mainly there for cataract operations, and I remember how every night at nine o'clock a trolley came around the ward, offering each patient – thanks to a bequest to the ward – a choice of Guinness, beer or wine, which was open even to a sixteen-year-old. I knew the NHS was free – but I had not expected free beer. I was told the retina had been reattached but there was no improvement in my sight. A few days after I returned to university – January, to start the second term – I went back to the hospital for a routine check- up and was told the retina was not in the right place. I had to have another operation, but the prospect of it working was, I was informed, remote. The surgeon agreed I could finish my third term, then spend the summer holidays in hospital and recuperating. I took his advice. But back again at the university in the autumn, when I went for a precautionary check- up I arrived fearing the worst. And I was right. I was suddenly back in hospital for a third operation. The surgeon said he and his colleagues would try one last time. Just before I went under a general anaesthetic he told me: 'Okay, Gordon. We'll have a bash.' 1968 was one of the most tumultuous years of the twentieth century, but I saw very little of it. When the third operation did not work, I finally accepted I was permanently blind in my left eye. At least my right eye was fine. Or so I thought. I did not expect that two and a half years later, I would  find myself back in hospital, when that eye suffered its own retinal detachment.
In 1971, as I prepared for my final year, my eye problems fared up again. In June, while playing tennis during a stay at a university study centre in the north of Scotland, I suddenly detected a blind spot – one part of the court where my right eye could not follow the ball. I finished the match, told no one that something was wrong and immediately went back to Edinburgh and the Royal Infirmary. This time the surgeon – the same consultant who had done the other three operations – did not have to tell me what was wrong. I knew I had a retinal detachment in my good eye. Having seen three operations fail in my left eye, I feared for the first time that I would end up losing my sight altogether. An emergency operation was scheduled for the next day. To my surprise, Dr Jackson – highly esteemed in his own right – said that this time he was not the best person to do the operation; the best hope was his young protégé, Hector Chawla. But Dr Chawla was about to go on holiday. He delayed his departure and saved my eye. Had I waited even a day in rushing to the Royal Infirmary, he would have been gone and I doubt that I would have any sight today. Hector had recently returned from a year in America and I was blessed to be the beneficiary of his newly acquired techniques. A lifelong friendship followed. Born in Scotland, the son of an IndianPakistani army doctor and a Scottish mother, Hector Chawla is a polymath, a writer of novels as well as the author of many books on the eye, and a world expert on the retina. Partly due to his breakthroughs, the success rate in reattaching retinas rose in forty years from 20 per cent to 90 per cent.
Nonetheless, it was after losing the sight in my left eye, and then some of the sight in my right one, that I started to think more about my future. There were certain things I couldn't or shouldn't do – playing the sports I loved, and driving a car, despite having a licence – but I was not going to be deterred. Even if I felt fate had dealt me a hand I would not have chosen, my time in and out of hospital – and the fight for my eyesight – gave me a perspective that I still feel helps me to be more understanding of difficulties faced by people in a worse position  than me. I have nothing but admiration for those like my friend David Blunkett, who has overcome the challenges of blindness with such distinction.
Since then, my good eye has had its bad days. Every now and then the same symptom I experienced on the tennis court recurs and forces me back to the surgeon for further checks.
When I woke up in Downing Street one Monday in September 2009, I knew something was very wrong. My vision was foggy. That morning, I was to visit the City Academy in Hackney to speak about our education reform agenda. I kept the engagement, doing all I could to disguise the fact that I could see very little – discarding the prepared notes and speaking extemporaneously. Straight afterwards, I was driven to the consulting room of a prominent eye surgeon at the Moorfields Eye Hospital in London. To my shock, in examining my right eye he discovered that the retina was torn in two places and said that an operation was urgently needed. He generously agreed to operate that Sunday. I asked him on the way out if my old friend, Hector Chawla – whom I had last seen briefly on the day he retired as a surgeon – could be invited to give his opinion too. I emailed Hector who was in France on holiday but he offered to come to the hospital that Sunday morning on his way back home. I was already prepared for surgery when Hector examined me and said he was convinced that the tears had not happened in the last few days. They were not new but long-standing. His advice was blunt. There was no point in operating unless the sight deteriorated further. Laser surgery in my case was more of a risk than it was worth. If my sight worsened, doctors would have to operate within the eye as before – not with a laser. Both surgeons agreed that this was not the time to operate.
I am grateful that the retina has held to this day and I feel lucky beyond words. From that moment on a tennis court in 1971, when I thought it inevitable I would go blind, I have to date had forty-six years of vision. I would never again have perfect sight, not even in one eye, but the sight I have has got me through.
More from LabourList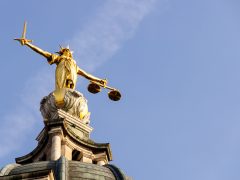 News
Labour has told the government that "rape victims cannot be left to wait decades for action" after official…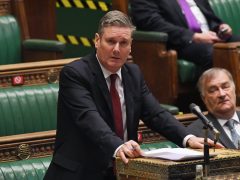 News
Keir Starmer is set to lose another of his closest aides as it has been confirmed that Chris…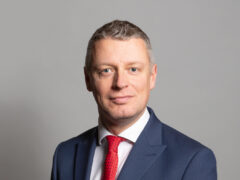 Comment
Extreme weather happening more often is an urgent sign that all is not well with our planet. We…