Those of us who are active in the Labour Party know that we are at our best when we strive to bring people together, seek to highlight our community's common causes and values, and support the endeavours of others whose efforts make our towns and cities better places to live, work and play. For this reason, I have decided to bring out Lambeth Life, a new monthly newspaper for residents in my home of Lambeth.
This London borough has seen rapid change in recent years with a series of transformational redevelopments, cementing it as one of the capital's most exciting places to live, work and play.
Lambeth has always been one of the most open and vibrant parts of London, made up of intersecting, diverse communities, each of which has breathed new life into its streets. It is high time that Lambeth had a voice to reflect its diversity.
In these turbulent times, community is more important now than ever. As a community activist and former Labour  parliamentary candidate, who has lived and worked in the borough for many years, I have witnessed Lambeth begin to lose some of the togetherness and collective spirit that once bound us close together.
 At the same time, there are many wonderful local success stories to bring to light, highlighting the community spirit that we need to build on. For these reasons and more, I am proud to announce the launch of Lambeth Life.
The paper will showcase the many fantastic initiatives here, such as the community groups doing great services for our part of the capital. One such example, highlighted in our first edition, is that of Bandstand Beds – a project in Clapham Common where community members share a green space to grow fresh produce and make new friends. It embodies the wonderful community spirit we saw earlier this year with the Jo Cox memorial "great get together" events.
Lambeth had the highest Remain vote of any London borough in last summer's referendum, with 78.6 per cent of voters signalling their wish to remain in the EU. The borough will always remain open to all those who wish to make their contribution to its ongoing success story – another reason why it needs a new voice to represent its ideals and interests.
This is why we started Lambeth Life. Lambeth needs a space to link up its various parts, bringing together residents to showcase what makes us the beating heart of central London. It aims to help forge a new sense of collective identity here.
We want to celebrate the small businesses, community groups and Lambeth citizens that are the lifeblood of the borough, while showcasing everything that our diverse area has to offer, from its historic buildings such as Lambeth Palace to its new business hubs and start-ups.
Lambeth Life will be shaped by its readers and supporters, open to contributions of photos, letters, articles and opinions. This will make it a truly local resource for a time when people have never been more connected to the world, but never felt more distant from their neighbours.
As a social enterprise, 100 per cent of our profits will be reinvested in the newspaper, turning it into what we hope will be seen as a valuable community asset.
It is this sense of community that drives Labour. These are the social values that we need to instil in our communities once again.
Join Lambeth Life on its exciting journey.
Ibrahim Dogus was Labour's candidate in the Cities of London and Westminster at the general election.
More from LabourList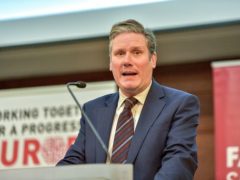 News
Keir Starmer has set out a vision for what he describes as a "contribution society" based on people…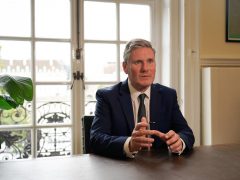 News
Keir Starmer has declared that he intends to "take suggestions" and continue discussions about his preferred rule changes…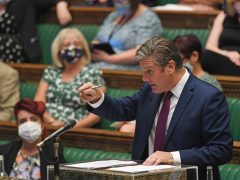 Comment
Keir Starmer would be forgiven for heading down to Brighton for Labour conference this weekend feeling slightly more…