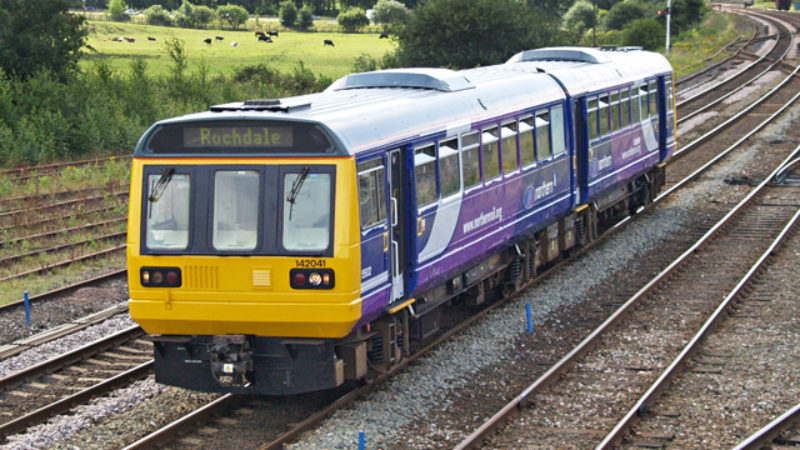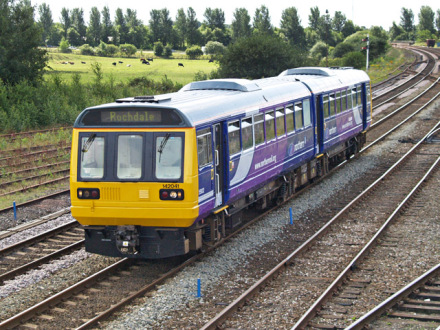 Another Tory party conference hosted in the north – and another flimsy funding announcement from the chancellor to prop-up a hollow vision of devolution.
Philip Hammond yesterday promised£400m towards the Northern Powerhouse, £300m of which is to be spent on upgrading rail in the north, while £100m will be spent on key roads. But it's a measly sum that won't even touch the sides of the challenges facing transport in the north – let alone the broader social and economic challenges here.
Firstly, transport in the north is chronically underfunded. In the north west only £682 per-person has been earmarked for transport spend, compared to almost £2,000 per-person in London. The chancellor's new £400m sticking plaster works out at a measly £26 per-person living in the north. To give an indication of how far short Hammond's money falls: an upgrade of Manchester Piccadilly station with an additional two platforms will alone require £600m; a much needed overhaul of trains on the north east's Metro requires at least £550m; and the current upgrade of the Manchester to Preston line is set to cost £1bn.
Hammond's new funding is insult to injury. Earlier this year Chris Grayling, the transport secretary, reengaged on the government's promise to electricity the whole of the TransPennine route. It led Charlie Cornish, chief executive of Manchester Airport Group, to state that, "it is difficult to see how the Northern Powerhouse can be realised without major rail investment".
But the problems with the Tories vision for a Northern Powerhouse are far deeper rooted than even the challenges to infrastructure, such as transport.
George Osborne's version of devolution was used as a smokescreen for devolving cuts. By giving piecemeal powers to local authorities, along with huge budget reductions, central government forced the blame for cuts on to local councils. We know by now that the Tories give with one hand and take away with the other. Ten of the 12 "struggling" cities in Britain are located in the Northern Powerhouse, but this government's destructive and counter-productive cuts to local services are making the Northern Powerhouse look more like a Northern Poorhouse. You simply cannot empower local areas if you impoverish them.
Osborne's – and now Hammond's – brutal and punishing cuts have left local government facing a £5.8bn funding gap by 2020. The Institute for Fiscal Studies predicts a 79 per cent cut in direct funding for local government between 2010 and 2020, with the local authorities with the highest levels of deprivation receiving some of the greatest cuts.
The £2.6bn hole in social care funding is leaving 1.2m elderly people without the care they need, libraries, museums and youth centres have closed and there is a national housing crisis, with homelessness on the rise. And £2bn worth of EU structural funds in the Northern Powerhouse are at risk after we leave the EU and are not guaranteed to be replaced by this Tory government. So the Tories are devolving responsibilities whilst cutting resources to the bone. This is not an empowering brand of devolution at all.
Furthermore, it is crucial that all of the north feels the warmth of growth and prosperity – not just the city-regions who will be electing mayors this year. The government's devolution agenda has failed to reach the smaller cities and towns, let alone rural areas.
And this isn't just about cold hard economics in the form of boosting productivity. Devolution must always come back to the question of how it is adding value to the lives of ordinary folk at community level. Education, employment and housing are front and centre to this. In Oldham alone, Tory schools cuts will leave the sector £9.9m worse off by 2020 – that's £250 per-pupil, with the loss of 203 teachers. The government's only answer to the challenges across education is to use parts of the north as test beds for its latest ideologically driven vanity projects, such as the failed Collective Spirit Free School and University Technical College, both in Oldham.
Meanwhile, pay across the north is lagging behind elsewhere. In Oldham, average gross weekly pay of full-time workers is over £100 less than the average across the country, and the number of people out of work is two per cent higher. Housing across many parts of the north is inadequate. Public money is going into the back pockets of too many private landlords with little care for their properties or tenants, instead of being invested in building quality social housing.
Hammond claimed the applause at Tory conference for his new Northern Powerhouse funding. Yet he's presiding over a failed economic plan which has deepened regional inequality, and isolated parts of the country – not just the north – even further from London and the south east.
The Northern Powerhouse has failed to devolve real freedoms, genuine financial reform and sufficient funding to redress the economic and social imbalances which exist.
Only a Labour government will introduce a radical devolution agenda which sees power handed back to communities, giving councils, residents and business the opportunity to shape the way their services provided. This will be backed up by regional investment banks, including a Bank of the North, which will complement rather than complicate, existing local government structures.
Labour is the party of devolution, and Labour councils have welcomed the breaking down of barriers to ensure power flows from Westminster into regions across Britain. Done right, devolution can empower our communities. But done wrong, it's just cover for more Tory cuts.
Jim McMahon is shadow minister for local government and devolution and MP for Oldham West and Royton.
More from LabourList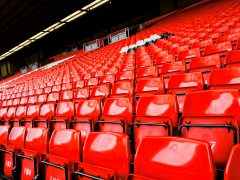 Comment
What a day. From BBC breakfast in the morning, being pressed on the proposed new football 'super league'…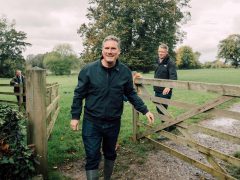 News
Labour has launched its rural England policy review and outlined its plan to become "the party of the…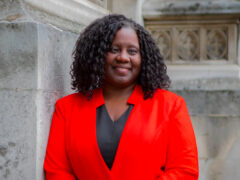 News
Marsha de Cordova has criticised the race and ethnic disparities report published last month as a "shoddy, point-scoring…