It may be hard to believe that – fewer than 100 years after the Holocaust – a religious minority is once again being forced into internment camps by an army hell-bent on ethnic cleansing but it's happening in Burma.
Satellite images, first-hand accounts, and hundreds of thousands of refugees flooding into Bangladesh are a testament to the imminent genocide of the Rohingya Muslims.
Although the Rohingya have lived in Burma for generations, they have often been denied citizenship, and a recent spate of land mine bombings, beheadings, and other atrocities suggest that the Burmese army expects little resistance to committing genocide against these people. In fact, last month, the UN High Commissioner for Human Rights Zeid Ra'ad Al Hussein called the situation "a textbook example of ethnic cleansing."
When a minority such as the Rohingya is threatened by a systematic and intentional policy of ethnic cleansing, it is the responsibility of influential states like Britain to do what they can to prevent it. The Labour Party, with its rich tradition of anti-racism and social justice work, should lead the bipartisan charge to prevent further violence against the Rohingya. From spearheading policies of racial equality at home to preventing genocide in Kosovo, Labour has often empowered and defended the oppressed – and right now the Rohingya desperately need this help.
Intervention can be a dirty word in the Labour party, but our collective Responsibility to Protect does not mean blindly pursuing military action. Rather, this responsibility means choosing timely and decisive action from a wide range of approaches, including diplomatic means, sanctions and – only in the most extreme cases – military operations. It includes limiting the supply of weapons and capital to perpetrators, and saying no to complicity in genocide – something Britain has failed time and time again to do.
As it stands, Britain is not fully utilising its authority in the UN Security Council as the penholder for Burma to limit arms sales and to expand targeted sanctions against genocidaires and their enablers.
In Burma, a form of muscular pacifism can and should be the route to protecting the Rohingya before it is too late. If Britain can persuade the international community that the Burmese military is not a legitimate actor for receipt of weapons, a future for the Rohingya people may be within sight. The government must also use its voice on the security council to push for a UN-mandated fact-finding mission and ensure the safe passage of humanitarian aid.
The Labour Party takes a great deal of pride in the size and vitality of its student voice, so MPs should be listening when young people call for action in Burma.
STAND: The Student-Led Movement to End Mass Atrocities has called upon MPs to express their concern to the foreign secretary regarding the genocide and the failure of the international community to enact an arms embargo and targeted sanctions on Burmese military officials. Labour should seize on the enthusiasm of its grassroots and lead a bipartisan effort to shift government policy, staying true to the noble values of social justice on which it was founded.
It has often been the Labour party's calling to speak out for the victimised and oppressed, and now more than ever the Rohingya Muslims deserve to be part of the vision for a peaceful and just world. We have a responsibility to stop the violence, and that decision is in our hands today.
Tom Ryan is a politics student at Cambridge university. He is the UK National Policy Coordinator for STAND: The Student-Led Movement to End Mass Atrocities.
More from LabourList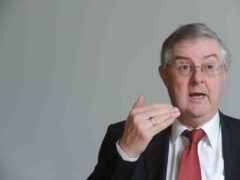 News
Mark Drakeford will declare that "we are moving Wales forward", matching the slogan adopted by Welsh Labour ahead…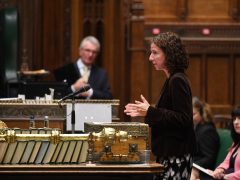 News
Anneliese Dodds joined trade union leaders and frontline key workers at an online rally organised by the TUC…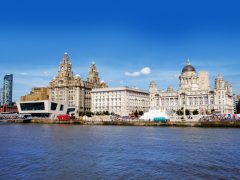 News
The Labour Party has unveiled two new potential candidates for the Liverpool mayoral contest taking place in May,…