Brexit has countless facets. As a member of the select committee on exiting the European Union, I learn about a bewildering new raft of them every week.
One of them – which deserves more attention – is the potential impact on the world's poorest countries. The consequences of Brexit could be profound, for good or ill. For a cane sugar-producing country like Belize, which relies on the British market for more than 70 per cent of its exports to Europe, it is not far-fetched to say that the health of its economy, and therefore the livelihoods of hundreds of thousands of workers, are dependent on the outcome of Brexit.
We talk a lot – rightly – about the potential impact on our own agricultural producers and on the automotive industry. But what about the banana producer in Ghana or women growing flowers in Kenya? These producers have already been hit by devaluation in the pound. Now they face an uncertain future, despite the government's announcement in this week's white paper that they will "seek to replicate" the European Union's existing economic partnership agreements (EPAs).
What if they can't deliver? Reports this week have suggested that, of the 40 existing EU EPAs, civil servants are now being asked to focus on just four of them. And, in any case, EPAs have been widely criticised. Shouldn't we not be looking to offer something better?
The signs seem to point to March 2019 as the date by which this replication will need to occur. It won't be easy to deliver in that period. Just last week, a group of countries – including the US – challenged the British plan to divide up existing quotas based on historic levels of consumption. And, on the desirability of rolling over the EPAs, it is important to remember that a number of African countries, including Nigeria and Tanzania, still refuse to sign them.
A proposal from Traidcraft and the Fairtrade Foundation could be an alternative, avoiding exacerbating tension and the risk of a cliff edge for producers. They suggest Britain should expand its unilateral offer, and make sure that economically vulnerable countries, whose market access currently depends on the EPAs or other agreements, are covered by a new British preference scheme. This is something the government could do now without the need for extensive negotiation.
These are debates which will inevitably continue, assuming that the British government delivers on its pledge to leave the customs union and develop an independent trade policy. They are debates that parliamentarians should be able to contribute to in a formal way. And yet, as things stand, MPs and peers have no official role in developing and approving trade deals. Our Labour colleague, Jude Kirton-Darling MEP, who sits on the international trade committee in Brussels, has had more say over trade policy than we will have if the rules don't change.
We mustn't kid ourselves. Fair trade, in the broadest sense, is under threat. A challenging exchange rate, a drop in global prices for many commodities, and the uncertainty of Brexit, have all combined to create a hostile economic environment for developing economies trading with Britain. The government is right to identify trade for development as a key priority. In reality, it will be a tough fight to deliver it.
There is no shortage of voices in the Conservative Party to argue that – with the potential for real economic upheaval ahead – the needs of developing countries can be overlooked. The establishment of a separate Department for International Development – a key element in Labour's  successful strategy to support developing countries – will be called into question.  All those who care about outcomes for developing countries need to ensure that our voices are heard.
Stephen Timms is a former Treasury minister and has been MP for East Ham since 1994. He is also chair of the Foundation Trustees of Traidcraft.
More from LabourList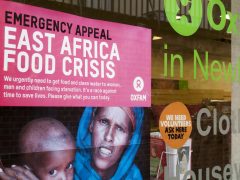 Comment
Someone in East Africa dies of hunger every 48 seconds. This is the result of the imperfect storm…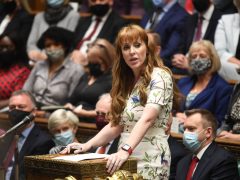 News
Angela Rayner has accused Boris Johnson of "watering down the rules to save his own skin" after the…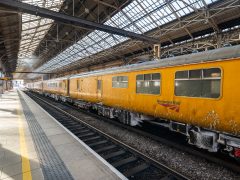 Comment
Network Rail, the company that owns and maintains Britain's railway infrastructure, has recently announced plans to cut over…