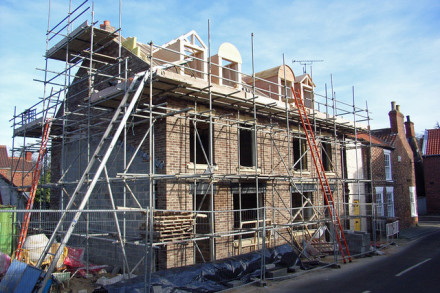 Housing is now at the top of the domestic political agenda. Speaking at Conservative party conference last week, communities secretary Sajid Javid warned delegates that if the party "doesn't grip it, Labour will run away with the issue".
He is right. Data from Ipsos Mori shows Labour had a lead of 23 points over the Tories amongst private renters at the last general election. The "tipping point" at which Britons are more likely to vote Tory rather than Labour moved from age 34 at the start of this year's election campaign to 47 by the end. It is not difficult to see why this has happened – the so-called "millennial generation" is set to be the first who will be worse off than their parents.
Home ownership amongst 25-39 year olds has more than halved from 63 per cent to 31 per cent in just a quarter of a century. It is now increasingly likely that the average young person living and working in London will reach their 40th birthday before they get their keys to their own home.
At the Conservative conference last week Theresa May announced a further £10bn for the government's flagship Help to Buy scheme which was credited for saving the housebuilding industry when it was close to collapse following the recession. However, this sticking plaster solution completely misses the point. Simply ploughing more money into state-backed loans does not address the fundamental roots of the problem – house prices which far outstrip wages.  
House prices are now more than 10 times average wages in all areas of London. In other local authority areas such as Cambridge and Sevenoaks, house prices are 13 times as high as average earnings. The Help to Buy policy in its current form will only benefit a minority in relatively high-paying jobs and those with parents who are able to provide a significant financial contribution to put towards a deposit. For those who come from a working-class background, didn't go to a Russell Group university and aren't able to call upon the Bank of Mum and Dad, then home ownership remains out of reach.
This leaves young people caught between a rock and a hard place – stay in London for better job opportunities but trapped in a cycle of expensive, insecure and sometimes even dangerous housing or move outside the capital, where there are fewer job opportunities and lower wages but at least owning a home becomes a difficult rather than an impossible dream.
What is the solution then? Simply saying "We need to build more homes" is pointless if those homes are out of reach for the vast majority of ordinary working people. A recent report by Savills recommended that affordable homes for sale in south east England should not cost more than £250,000 so that they would be available for 40 per cent of the population. At present, only 20 per cent of those living in the south east can afford to buy an average property.
The increasing number of those who cannot afford to buy property cannot be ignored by policymakers. A Labour government would deliver minimum standards for those in rented accommodation to ensure homes are safe to live in. A large-scale investment in council housing would help those trapped in temporary accommodation and those forced to choose between heating or eating after being forced into the private rented sector.
In the longer term, a more creative approach to how we provide new homes is required. Once Britain leaves the EU, there is likely to be a major shortage of labour as the pool of EU workers the house building industry relies upon dries up and the cost of building materials rises.
One solution could be off-site manufacturing (OSM). Homes are provided as "flat pack" kits and are assembled on site, keeping costs low and speeding up delivery. The homes are also significantly lighter than those built using traditional methods, allowing them to be constructed on land that otherwise could not be developed (see the case of Bacton Low Rise in Camden). Using OSM methods of construction also allows new homes to be delivered without developing on green belt land – an option which is deeply unpopular with both politicians and the public.
We need bold, innovative solutions to the housing crisis. The Tories have finally realised there is a problem and that they have failed an entire generation. Now let's elect a Labour government to fix our broken housing market and provide homes for the many, not the few.
Marian Craig is a Labour Party activist and member of the Progress strategy board.
More from LabourList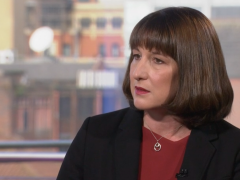 News
Rachel Reeves has argued that banning emergency service workers from going on strike is the "wrong solution to…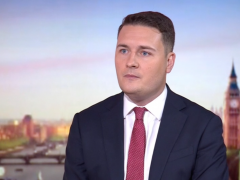 News
Wes Streeting has pledged to maintain key standards for patients and argued that targets are "vital" to ensure…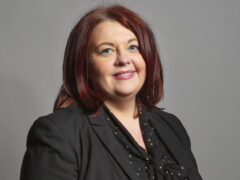 Comment
"We've had 12 years of a Conservative government who, quite frankly, are failing the people of this country…