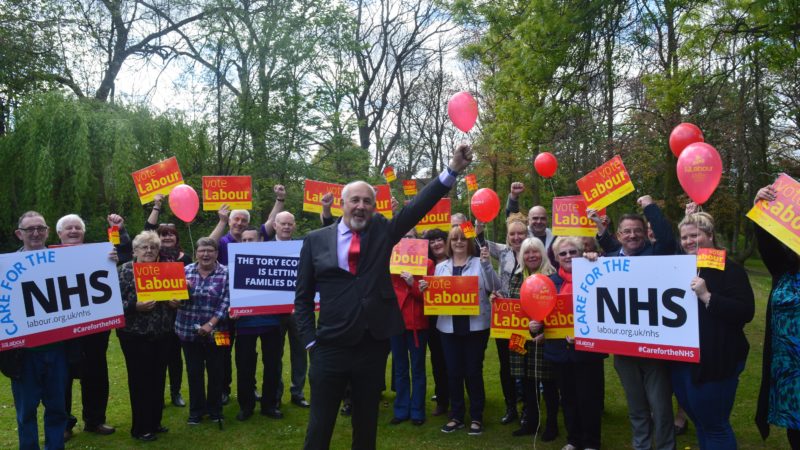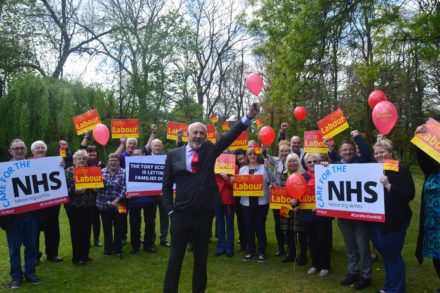 We must open up politics to those from every background. In June, I was proud to ask Pauline Kitching to be my election agent. We need more women, particularly those from normal backgrounds, in our politics – from our leaders to our organisers.
LabourList is the place for voices from all parts of our Labour movement. In my guest edit I wanted to include pieces from the top to the grassroots. Here's an interview with my agent, and friend, Pauline.
How long have you been involved with the Labour Party and how did you first get involved?
I've officially been a member of the Labour party since 2010 but I've been a supporter my entire life. I was spoon-fed socialism by my father which has stuck with me since my childhood. It was in 2013 that I first started to get properly involved – I went out with Jon Trickett and the local CLP leafleting and door knocking and haven't looked back since. One of the most exciting days of my life was when I got to go down on a visit to parliament and visit Jon!
Why do you think you were chosen as agent?
I've been involved with Jon's office now for a number years and been heavily involved in every campaigns the Labour Party have organised in our community since. I'm always out leafleting, door knocking, basically whatever is happening I'm there. So I think I was chosen because I understand how we campaign, what the process is, and that I'm a dedicated, hard worker.
What were your initial expectations when Jon asked you to be agent?
When I was asked I saw it as a big privilege and knew it was going to be a big responsibility. Elections are on the shoulders of election agents. To be honest, a part of me was thinking I didn't want to go to jail! But seriously, I thought I might not be up to the role because it was going to be my first experience of the agent. Although I had an idea of what it entailed the responsibility is quite daunting.
Did the experience meet your expectations?
Once the campaign got going, it was evident that we had a great team and I had a lot of support. The role of agent seemed to evolve as the campaign went on and though it was difficult I found I fit the role well and it stood out to me. It was a good learning experience one which you couldn't learn in a classroom – you have to do it to understand.
What were the memorable moments?
One of the proudest moments was when I accompanied Jon to the electoral office to hand in the nomination papers. The anticipation and anxiety while we got the signatures and papers checked by the electoral office was a strange feeling. But there was a sigh of relief when we got the all clear and got over one of the big hurdles of election campaign for the agent.
What did you find difficult or challenging?
Finances. Keeping in control of the finances and budget is obviously important and required a keen eye on the election campaign. I was always asking questions of what was happening and felt like I was getting in the way. I felt a little out of my depth but on the positive side I had a supportive team who was there to help out. Also, great addition to the CV!
If you could give a piece of advice to someone who is going to be an election agent for the first time, what would it be?
Be prepared for hard-work, you must have a keen involvement in all parts of the campaign. Organisation is key, keep all paperwork and administration together. Ensure all tasks are completed straight away. It's easy for the work of an agent to sneak up on you and seem overbearing. But if you remain focused and organised, get some rest, physically and mentally, you will be fine. You must put trust in others, don't be afraid to ask questions, you need a good team.
If you did it again, what would you do different?
This most recent election came as a bit of surprise to many of us. But if I was asked again I would hopefully have a little more time to prepare and plan out my schedule and the campaign. The campaign was quite rushed by its nature which made the agent's job more difficult. I think preparation is key in all things but especially this role which needs good organisation.
What were some funny moments?
Elections are serious, they're about changing the country and society we live in. But in this campaign, I thought the team we had were fantastic and had a great atmosphere. I remember one time when we were preparing over 300 boards to put up on lampposts. The task was very robotic and dull but everyone in the office was singing to keep themselves entertained. It was funny but I think so important during an often stressful and demanding period to keep spirits up.
What did you find rewarding?
The campaign started unexpectedly and everyone seemed quite daunted by the work. But during the campaign as the polls kept going up and Jeremy Corbyn was doing so well, I thought this was reflected in our uplifted spirits. The manifesto was born and everyone was so happy and excited. To be an agent working "for the many, not the few" was so fulfilling and ultimately to return Jon to parliament was incredible after the hard-fought campaign.
More from LabourList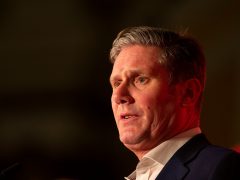 News
Keir Starmer will use his first keynote speech since becoming leader to promise Britain that the party he…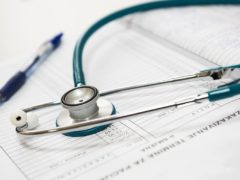 News
Labour has attacked the government over a "shameful broken promise" after it was revealed that the Tories have…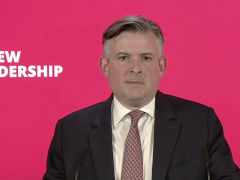 Comment
Below is the full text of the speech delivered by Shadow Health Secretary Jonathan Ashworth at Labour's online…