This month sees the close of Welsh Labour's consultation on the new rules for selecting the leader and deputy leader of Welsh Labour. For many in our party, this may seem inconsequential but trade unionists should be worried. The threat of ending the electoral college for electing our leader and deputy would weaken and undermine our historic friendship with trade unions.</div
As a politician of the left I'm very aware and proud of Labour's history. It is one inextricably linked to the trades unions and unique in social democratic politics – borne from organised labour determined to give working people a voice in parliament. We praise this link almost as a mantra in our political discussions and yet, in recent years, the sad reality is that the involvement of trade unions and affiliates with our party has been radically weakened.
When Ed Miliband chose to make the trades union-Labour link his cause celebre and take on the unions in the guise of OMOV democracy the rather shocked left of the party correctly condemned it.
It was seen as pandering to a right-wing media or dismissed as an attempt by those intent on continuing in the vein of New Labour. Blair took on Clause IV, Ed was taking on the unions. Socialists saw it for what it was – another attempt to distance the party from our trades union roots and what was perceived as an increasingly outdated allegiance to the working class and traditional socialist values.
The change was driven through and nobody could have predicted what would follow – an authentic left wing candidate with a very different and direct socialist appeal who inspired a massive increase in membership and momentum.
It is easy, and understandable, that there is a temptation for the left within Labour to advocate a simple copy-and-paste of those changes into Welsh Labour's rulebook in the belief it will deliver a similar outcome here.
I totally disagree.
For potential short term gain, if we were to end the electoral college and reduce our strong links with the unions by embracing OMOV, then we would undermine Welsh Labour's strength and ability to represent the people and communities of Wales.
Wales is not England and anyone who suggests blindly following England "just because" does our party – and those who most need a Labour government – a terrible disservice. The truth is that the structural link with the unions and its role in the election of Labour leaders creates a progressive stability and continuum that we should be proud of.
The electoral college for electing Labour leaders has delivered for Wales. We have had Welsh Labour government since devolution 20 years ago and a majority of MPs for almost a century. We have always pursued a traditional socialist path and we have been hugely successful. When Scottish Labour was all but collapsing, Welsh Labour was thriving.
It works well and I believe it remains the correct model for our party. It is a socialist model, recognising the importance in Wales of trades unions and seeing them as an equal partner in our mission to forge a better deal for working people.
In the absence of any compelling argument for change, we should not seek to lessen our relationship with those with whom we have stood shoulder to shoulder for a century or more.
Mick Antoniw is AM for Pontypridd and counsel general for Wales. He writes in a personal capacity.
More from LabourList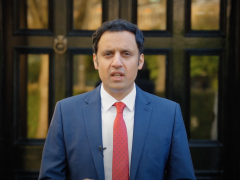 News
Anas Sarwar has called for emergency legislation to be put forward in the Scottish parliament in response to…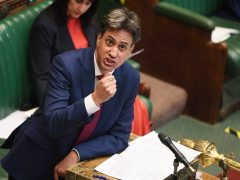 News
Ed Miliband has accused the Conservative leadership candidates of "infighting" and being "more focused on playing politics" than…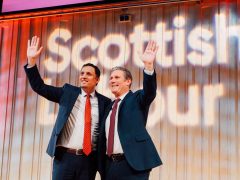 News
Labour could win back half the seats the opposition party once held in Scotland at the next general…