Figures from across the labour movement have given their take on today's Budget.
Sadiq Khan, mayor of London: This is the most anti-London Budget in a generation, from a government that has shown contempt for Londoners. Hammering London in this way will not encourage growth elsewhere in the UK.
Londoners know that I have put aside party politics over the past 18 months and worked hard to get a good deal for the capital from the government – but today the government have thrown that work back in our face.
The government refused to back the Metropolitan Police today – and the chancellor didn't even mention counter-terrorism. It is sadly now inevitable that police officer numbers will continue to fall  – potentially to as few as 27,500 by 2021 – and we are left with no choice but to scrap London's strategic target for 32,000 police officers that has been in place since 2012.
The government's most astonishing failure today is on housing – today's measures will not even paper over the cracks. The chancellor did not announce a penny of extra grant for affordable housing in London – even though we know the current spending is less than a fifth of what we need. Everyone knows we need councils to be able to build more, but there was no commitment that any councils in London will be given the powers to do so. This government is all talk and no action on housing.
The measures announced to clean up our polluted air are totally inadequate – and no action to introduce a desperately needed diesel scrappage fund. The government today committed just £220m for a national pot to improve air quality while the capital alone requires £515m just for a vehicle scrappage fund. It is a kick in the teeth of Londoners who deserve the right to breathe clean air and are encouraged by the government to buy more polluting vehicles.
Tim Roache, general secretary of the GMB: People will rightly feel let down by what they've seen and heard today – and even more so when they see the small print.
The public sector pay cap remains bringing misery to thousands of front line workers who spend their lives teaching our kids, keeping us safe and looking after us when we're ill.
The chancellor failed to mention social care once or to do enough for the millions of people struggling to save for their first home or get off housing waiting lists.
This is a Government that has run out of steam and ideas.
John McDonnell, shadow chancellor: This is a 'nothing has changed' Budget from an out-of-touch government with no idea of the reality of people's lives and no plan to improve them.
John McDonnell's full Budget response.
Frances O'Grady, general secretary of the TUC: The news for workers gets worse and worse. Their wages are set to be worth hundreds of pounds less than the government thought in the coming years. This Budget won't give Britain the pay rise it so badly needs…
The chancellor's job today was to get Britain's economy fit for Brexit. But what he announced falls far short of the investment boost the economy needs. And it leaves us trailing our competitors.
The government must urgently up its game, or life outside of the EU will be a rough ride for working people. Investment must be targeted at the big sectors of the future, like low-carbon industry. And it must be directed towards communities that are most in need of more and better jobs.
Richard Leonard, Scottish Labour leader: Today the chancellor delivered a failing budget, on a failing economy from a failing government. They are rudderless and without a plan to grow our economy, help our industries and create the work of the future. This Tory government is a driverless vehicle. This budget is insufficient, inadequate and insincere.
This Budget reminds us how years of Tory failure have damaged our economy.  We urgently need a long-term industrial strategy which will invest in Scotland's future and investment in our public services.
Scotland's economy is stagnating; growing three times slower than the rest of the UK. Behind every downgraded economic forecast delivered by the Tories, there are more families suffering, having to get by on insecure work and pensioners unable to heat their homes.  This budget offers no solutions to help the far too many people who are struggling to make ends meet.
Any changes which try to lessen the brutal impact of the disaster that has been the Tory Universal Credit roll out will be too little too late.  It is simply unacceptable that thousands of people will continue to suffer from callous and cruel Tory welfare cuts.
We cannot continue with an economy where the richest 1 per cent own more than the poorest 50 per cent put together.  We cannot continue with an economy where people in work struggle to make ends meet, to put food on their table and pay the rent.
We cannot continue with an economy that sees 260,000 children in Scotland growing up in poverty. This broken system needs real and radical change that benefits the many and not only the few at the top – not just for now but for the long term.
Chuka Umunna, former shadow cabinet minister and Open Britain supporter: The British people were promised a Brexit boom but all they're getting is a downgraded economy with forecasted growth plummeting since the referendum. The worst long-term growth projections for decades show that Brexit will leave working people worse off.
£3bn more of taxpayers' money will be spent preparing to leave, more than the emergency cash being given to our NHS. We were promised £350m more a week for the National Health Service, but instead public money is being swallowed up by Brexit.
There was no rabbit in the chancellor's hat, just a mounting Brexit squeeze which is leaving people poorer and starving our public services of much-needed funds. As the Brexit bad news mounts up, voters have every right to keep an open mind about whether leaving the EU is the best thing for our country.
Faiza Shaheen, director of union-backed think tank Class: The Conservatives have presided over seven years of cuts that have severely wounded our society and damaged our immediate and long term economic prosperity. Today's announcements were packaged as a gift, but when understood in this context, they felt more like a kick in the teeth.
At this point, something is not better than nothing. Given the unprecedented uncertainty of Brexit negotiations, this could have been the perfect opportunity to cast off the self-imposed austerity straitjacket and make some bold announcements to tackle low levels of investment and stop the demise of our public services. Instead, what we've been offered in the Budget today amounts to gimmickry and tokenism."
More from LabourList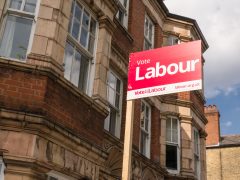 News
Submissions closed at 5pm today for those wanting to respond to the call for evidence put out by…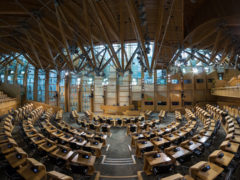 News
Scottish Labour has confirmed that it will be seeking support from other parties and tabling a motion of…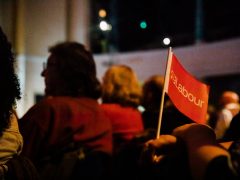 Comment
Sheffield Heeley Labour Party recently held the third of three sessions of an educational programme around antisemitism developed…