This is part of a series of articles in the run-up to the Budget on November 22.
I have always been a cynic of the program to turn schools into academies. I understood the reason that the last Labour government introduced them and even recognise that some inner city schools did benefit from an injection of funds in the short term. For me this was the start of what could be the privatisation of our schools.
This scepticism turned into fear when David Cameron's Tory government, in coalition with the Lib Dems of course, very quickly saw academies as a way to privatise our schools in a way even Thatcher never imagined possible.
I always think last year's Budget plan by Cameron and George Osborne to turn all schools in to academies was a little like pyramid selling or a Ponzi scheme, with the first schools who made the switch receiving a pot of money from it and then that pot slowly dwindling. That's not even to mention the money that the Tories have wasted on "free schools".
There are a number of issues with academies, not least the fact they don't have to honour national pay and conditions, but while out canvassing in Harlow last week I found another problem with them – one which I was aware of in theory but which I hadn't actually come across in practise.
I was canvassing in an area of the town called Katherine's, it's a nice area on the west side, mainly three or four bedroom family homes as well as some blocks of flats, and learnt from one resident that her nephew cannot go to school locally due to the family not being in the catchment area.
As I was curious I decided to delve a little deeper into the issue. When schools become academies and are separated from the local education authorities (LEAs) they are free to choose their own catchment areas. This one, more by mistake than by design I think, was just left out. It left me to wonder how many other areas of Harlow, and which other areas of the country, face the same problem.
It turned out this is not an isolated case and I discovered, after talking to a local councillor, that there was a similar issue with another student in the previous year, whose older child had got into the local school but she had been sent elsewhere, leaving the sister particularly apprehensive about her first day at secondary school, not to mention a parent who had a lot to juggle.
Now every child still needs a school place, and the LEAs still have responsibility for this, but with the local school in this case being very popular then children from this particular estate are forced to go further afield. Some are even forced to take more than one bus, doing extraordinarily long journeys aged 11 just to get to school each morning. This just doesn't seem right to me.
The other issue, of course, is that children could end up going to schools where they do not know anyone at all; starting secondary school is a big step in young people's lives at the best of times.
Of course there is potentially a bigger social problem with academies choosing their own catchment areas. With more popular schools being able to pick and choose which students they accept, or at least which students get to the top of the list, there is a real danger that deprived areas could be left behind. With schools being measured on how the performance of their "pupil premium" students, there is a risk they could chose to use flexibility in their catchment areas to ensure they have fewer of those students.
The next Labour government must do what it can to ensure we see an end to the piecemeal education system the Tories have created where there is a potential for whole areas like this to fall through the gaps.
While the Tories have tried and failed to hide behind their grammar school smokescreen Labour will create a truly national education service which benefits all our children – not just the privileged few.
Chris Vince is a secondary school maths teacher and was Labour's parliamentary candidate for Chelmsford in 2015 and 2017.
More from LabourList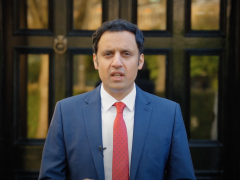 News
Anas Sarwar has called for emergency legislation to be put forward in the Scottish parliament in response to…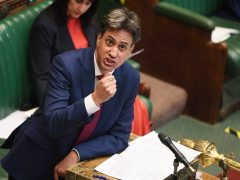 News
Ed Miliband has accused the Conservative leadership candidates of "infighting" and being "more focused on playing politics" than…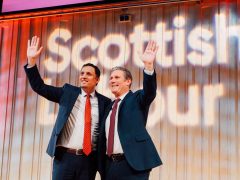 News
Labour could win back half the seats the opposition party once held in Scotland at the next general…