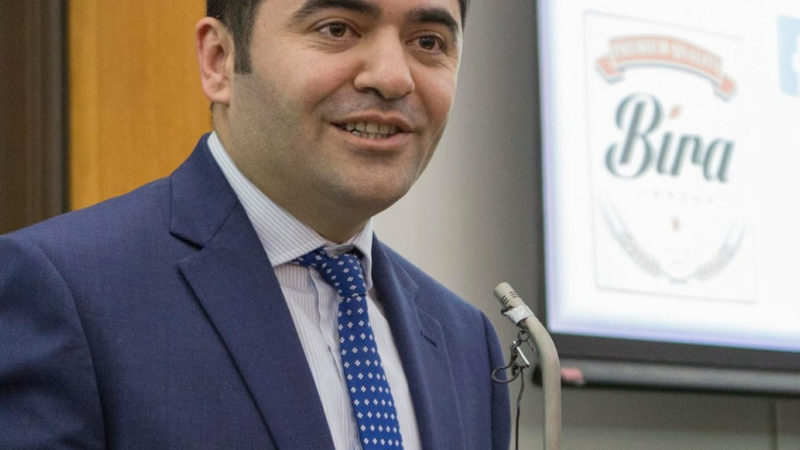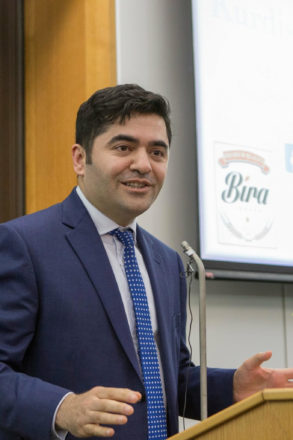 This is part of a series of articles in the run-up to the Budget on November 22.
Small businesses are the backbone of their communities and, as the best councillors and MPs know, their support is vital to making a difference on the ground throughout the country. However, there are still some people who see a contradiction between a person like me – a small business owner, employer and entrepreneur – and my solid support for the Labour and trade union movement. 
The reality is, small businesses thrive when their communities thrive. They prosper in a strong society where everyone pays their fair share and we work together for the good of all. This is why I have never seen my own aspirations in isolation from wider society. 
I came to this country in 1994 as part of Kurdish refugee family. Like so many people before me I studied hard and gained my master's degree. I waited on tables in Mayfair and worked long hours. And like so many people, I promised myself that my children would not wait on tables (unless they were learning the family business in one of my restaurants!).
In other words, I have always asked what I can do for my country, not what my country can do for me! When parliament came under terrorist attack last year, I threw open the doors of my restaurant across Westminster Bridge and we looked after the police and ambulance crews and fire fighters with food and drink and a safe place to rest. 
This is what we do as a community; pull together in a time of crisis and stretch out a helping hand to those in need. I am not unique in my desire to see social justice, which is why I founded SME4Labour in 2015. I know there were many other small business men and women, self-employed and freelancers who share our socialist values, and I want them to feel that Labour under Jeremy Corbyn is their natural home.
There is no contradiction between a desire for social justice, here and around the world, and a desire to build successful, socially-responsible businesses. And of course it is a two-way street. We will not win the next election without the active support of all sections of society, including the self-employed and small businesses.
SMEs are businesses with a turnover of less than £25m, fewer than 250 employees and fewer than £12.5m in assets. In Britain this accounts for 99 per cent of the private sector, making up nearly half of private sector turnover, or £1.8 trillion. In total, SMEs employ more than 15.7 million people. 
These are the enterprises which provide local jobs, provide community facilities and pump wealth back into local areas.  It could be the takeaway industry, which I am keen to champion. But it could also be local hairdressers, motor mechanics, corner shops, cafes or laptop repairers. It could be the cutting edge digital companies designing new software or online retailers. It could be microbreweries or gin distilleries. 
Whatever shape or activity, these businesses are usually rooted in their communities, keeping the lights on late at night, and giving local people the chance to work. When it comes to politics, the people running these businesses should naturally gravitate to the Labour Party. They are the many, not the few.
We hear a lot about the "mittelstand", the backbone of the German economic miracle. Here in Britain we have the "Brit–elstand" – the brilliant small and medium enterprises on which our economy relies. As Asia's richest man Jack Ma has said, small businesses are to the economy what babies are to society. We need to invest in our small businesses just like we need to invest in our children.
That is why at the election Labour pledged to:
• 
Set up a national investment bank and regional development banks to help unlock £500bn of investment and lending, including from the private sector, to deliver the critical infrastructure and skills businesses need.
• 
Reform government procurement to make sure that it supports good businesses and local industry.
• 
Re-introduce the small profit rate of corporation tax and commit to no quarterly reporting for businesses below the VAT threshold, giving them the certainty they need to invest in their businesses.
• 
Radically reform business rates to ease the burden on the traditional high street and town centres in an age of online shopping and to create a fairer system of business taxation for all.
• 
Take
 action on late payment to prevent the exploitation of small and medium sized businesses to ensure every business, regardless of size has every opportunity to flourish.
• 
Integrate our industrial strategy with our trade strategy so that they are joined up and complementary. Only by joining these two strategies together will we truly unlock Britain's potential to create jobs, grow our economy and raise people's living standards.
This adds up to an impressive offer to small business, and our job is to get out there and explain it to those small business owners.
However, there is always more which could be done. When you join the Labour Party, the forms should identify if you work for, or own an SME, so we can begin to build a network within and beyond the party. 
The shadow minister for small business should be at shadow cabinet-level, not merely part of the shadow BEIS team. And, finally, we should be more confident in proudly proclaiming our support for the small business community and unashamed to challenge the Tories on their failures.     
SMEs are not just economically vital – they are the glue holding our communities together. If we are to change this country from the bottom up, we must do everything we can to support their development. Only then will we build an economy that works for everyone.  
Ibrahim Dogus is an entrepreneur and chair of SME4Labour. He was Labour's parliamentary candidate in the cities of London and Westminster at the general election.
More from LabourList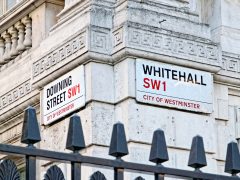 Comment
New governments need to make a splash, to make changes, to make their mark. The first 100 days…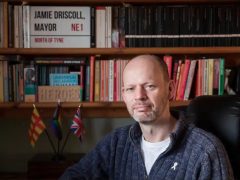 News
The Labour mayor for the North of Tyne region Jamie Driscoll has been blocked by the party from…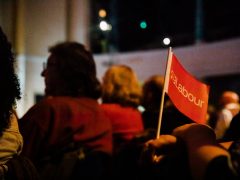 News
Labour Party membership has fallen by almost 170,000 since 2018 and by approximately 19,000 since last summer, despite…